Posted by Intuition Girl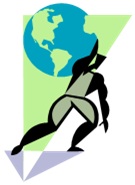 You do not have to feel like you are carrying the weight of the world on your shoulders. Realize that you can achieve the success you want in life, but you must first discover your true self. Through this journey, you are able to shape your life into whatever it is you seek.
While you are here on this earth, it is important for you to know that you are equipped with all the necessary navigational tools to survive and thrive. The problem is, however, that you are not always making good use of these tools because you have scattered your energy and cluttered your thinking.
The best approach for a successful and prosperous life almost always includes the most essential ingredients. If you lose one or more along the way or even if you do not realize that you have these ingredients, or believe you are capable of having these ingredients, you will certainly set yourself up for failure. But, once you fully understand that you have had them all along and they are there for the taking, suddenly all things come full circle and you automatically start setting yourself up for success.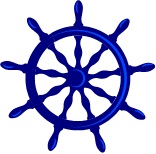 When you are willing to open yourself up to unlocking the code that you have kept tucked away in your soul being, you will begin to see and embrace the truth of who you are; and you will also begin using your true self to your own benefit. But isn't that selfish, you ask? Absolutely NOT! One of the most selfless acts anyone can do is to find the truth within yourself so that you can better your own life, and consequently the lives of others. But how do I do it, you ask? We begin by helping you to discover your true self and teaching you how to steer your inner compass in the direction you want to go.
It is a process. The more you dig beneath the surface of your outer core, the more layers you begin to peel away to find out what ignites the passion and motivation inside you to become a winning leader in your life. As a professional, you have already acquired most of the know-how to get to where you are…but that is not nearly enough to truly create the reality you want. That is why learning how to navigate your journey through your internal compass is key to doing exactly that. You have the power. You are in control. To what level do you want to take your journey in life?
This coming February, invest in yourself and give yourself the gift of a professional education to Follow your Inner Compass, a five-month interactive mastery program with Certified Master Intuitive, Joan Marie Whelan! If you feel that a program like this will serve you to advance your goals, please click on the following link and learn more about it: http://www.joanmariewhelan.com/innercompass/
I will also be offering a free teleclass on January 11, 2010 to discuss this forthcoming program. Register Here! I would love to meet with you!
Learn more about Certified Master Intuitive Joan Marie Whelan – Intuition Counseling and Intuition Coaching Specialist
Unlocking the Code to your True Self
By Joan Marie Whelan
Copyright – All Rights Reserved
Posted by Intuition Girl

In perfect harmony… Remember that old jingle by Coke? Imagine if everyone sung in unison – we could all work and live in harmony in such a way that would be conductive in making the world a better, happier place.  That being said, I want to teach you how to sing in harmony with your authentic self. You have so much to offer this world and yet you have not yet manifested your true being to its full potentiality. You, wonderful you, hold the key to unlock the mystery of the secret of life. You have the essential tools right within you to discover the magic that awaits your journey – if only you are ready to receive.
As an intuitive master, I have learned how to fine tune my intuitive skills to become the person that I am; and will continue to hone in on my intuition to create a sustainable life of happiness and prosperity because I choose to do so. Life will hand us extraordinary challenges and opportunities. Determining which way to proceed is the quintessential solution to opening the doors of possibility. That is why it is critical that you become reacquainted with your authentic self so that you too, can begin to reap the blessings that life has to offer you. It is like singing in harmony with your mind, body and spirit. And when you are in balance with all of you, then you can begin to sew the benefits from the map you have laid out for yourself and your life journey.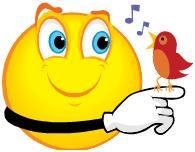 I want to teach you how to sing in harmony with your authentic self. In my line of intuitive work, I have shown individuals who are hungry to learn what it is they need to do and perceive to create a lasting foundation of success and wealth. It is not a matter of just thinking, it is about acting upon those intuitive inclinations that you feel from within your authentic self to realize your life's worth and potential. We do this by daily meditation, visualization, and the innate understanding that all things are possible when only we believe and set our minds on the goals that we want to achieve. In doing so, we find ourselves in alignment with the Universal flow of energy. That alignment is what puts us back in touch with our authentic self, and is what gives us the necessary push to move forward into a joy-filled life.
Allow me to help you along your journey. Together, we can sing in harmony to make your life the best life it can be!
Until we speak again, I am
Joan Marie, Your Intuition Girl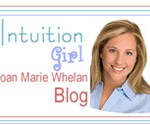 Learn more about Certified Master Intuitive Joan Marie Whelan — Intuitive Counseling and Intuition Coaching Specialist
Posted by Intuition Girl
QUESTION # 1
Dear Joan Marie,
I am a spiritual person and enjoy reading and listening to pretty much everything to make my life better and keep me on my charted path. I believe in the law of Attraction and affirmations – although, I 'm having a difficult time understanding the time it takes to get results. It seems that one negative thought gets faster results than 1000 positive ones. Why is this? I'll try and catch a negative thought and change it.

Also, the saying – "I can't afford that" this is a mind virus, but, when I look at my bank account how do I overlook the lack of money? Would you suggest to spend over your income because you know and believe that the money will come?
I don't want to be foolish and irresponsible – I'm asking this sincerely and respectfully.
E. Campbell
Answer
Dear E. Campbell:
I honor you for your desire and willingness to grow and learn but please understand that there is a big difference between the process of seeking knowledge in information and living the process. Once you begin to live a life of unquestioning trust in the process of the Laws of Universal Flow, your life can change dramatically and things can happen very quickly. The truth is you must deal with all your emotional blocks and beliefs tied in with money—your fears, worthiness and other emotional issues that are preventing your flow. If time is elapsing and your desires are not being met than you must look at your own inner self. Do you actually believe you can create that which you are seeking? Are you prepared for the change coming into your life? In order to attract positive flow in your life- your internal vibration – mind-body and soul must be in alignment. In my various programs, I teach this process.
Every thought and action together with our behavior patterns is brought about through our habits and our beliefs. We can cultivate good habits as easily as we create destructive habits—it is a choice. Being conscious of where you are placing your energy and disciplining your mind are vital to your success. The depth of the knowingness in your mind, body and spirit will deepen as your emotional blocks are released and your feelings of self-worth and value improve.

It sounds as though you are fighting a war in your mind – it is between your authentic self who wants to awaken and become more whole and your ego self who likes you just the way you are. For your true self to win this battle, you must be the leader in your life and be the one voice in charge. I often say to all negative thoughts –"that is a lie- the truth is this." It is up to you to state your truth and own it.
Attraction is not just about positive thoughts- it is about owning your thoughts- knowing without a grain of doubt that they are true and living them. I hope all this helps. I could go on for pages with all of this but this is a great start for you. The most important suggestion I can offer you is: "Never give up." Continue on your quest and allow your journey to be a fun-filled adventure and a gift.
Many Blessings,
Joan Marie the Gift, Intuition Girl
P.S. Discover the abundance awaiting you in 2010 when you commit yourself to learn how to create real, positive transformation in your life in my 2010 Mastermind Platinum Program — Hurry, space is limited! Visit http://www.thegiftwithjoanmarie.com/preview today!
Posted by Intuition Girl
There are times in our lives where we reflect on where we are, who we are, and who we want to be or what we want to "get" out of life. It's during these times that we're at our most vulnerable. We often lose ourselves in the "could've been" scenarios that we really need to rise above before we can manifest the life we want to lead.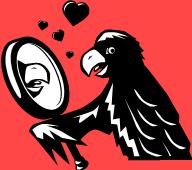 Today, I want you to stop thinking about what "could've been," and focus on the "I AM somebody" thought. How you feel about yourself and what you project from yourself from this moment forward is where you need to be headed. The more you focus on the fact that you are a unique and special being capable of achieving greatness, you will suddenly find that you are riding high in the plane of conscientiousness. You must be conscientious to be aware of the potential that exists around you. Remember, you are here to serve a greater purpose in life; but you can only uncover and fulfill your life purpose by creating an environment conducive of achieving that goal.
Look into a mirror. Who is it that you see peering back at you? It's you; wonderful you. Within your reflection is the aspiration of the person you want to see and become in life. You must know that you weren't put onto this earth without a specific purpose. In your heart and mind are the dreams and visions that you've always wanted to see and realize. Now it's time to take those dreams and visions to the next level of conscientiousness.
You can manifest your heart's desires by harnessing your creative imagination and intuitive powers that exist solely for you. Put these powerful mental tools to work for you by spending a few moments affront of a mirror every day. Every time you peer into the looking glass, search your soul for your authentic self. What is she saying to you? What does she want you to do with your life? Who does she aspire to be? Look beyond the superficial parts of your anatomy. Look past the color of your hair, your physical shape; instead, focus on your authentic self that gives you the personality to make your dreams come true.
When you unveil the physical mask of reality, you discover that there's an entirely new perception and retrospect of who you are and why you are an essential ingredient to the Universal flow of energy. You are at one with the world, and the faster you realize that you are somebody, the more relevant you become to the positive energetic flow that brings opportunity and abundance into your life. Don't you want more chances to create the life you've always wanted to have? Learn to live at peace with your inner self – your authentic self; and you will not only begin to believe that you are somebody, but you will become the "somebody" that you were destined to be.
Until we speak again, I am
Joan Marie the Gift, Intuition Girl
© Copyright – All Rights Reserved
I AM Somebody
By Joan Marie the Gift, Intuition Girl
About the Author: Joan Marie Whelan, an internationally known intuitive specialist, business consultant, medium, and coach travels throughout the United States sharing her gifts and the Manifestation Method with solo-preneurs, professionals, small business owners, and large companies. For more information, please go to: www.joanmariewhelan.com
Posted by Intuition Girl
Question 2:
Dear Joan Marie: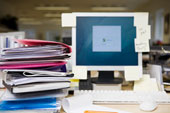 I love receiving your newsletters and Monday morning inspiration. You are like a breath of fresh air that I need to breathe in on a daily basis. My question to you is that I procrastinate often. I know that I need to get certain things done but I continually put them off. I do it with bills, my business; and I constantly create turmoil within myself. Can you help me understand why I do this? Thank you so much for your time.
Sincerely,
Samantha Harding
Answer:
Dear Samantha:
Procrastination is often an issue wrapped around lack of self worth. It sounds as if you are creating an endless cycle for yourself to keep you in an emotional state of conflict. The key for you is to heal your emotional state. I suggest that you daily begin to talk to yourself and share with your Inner Soul, Your Authentic Self, all the good things that you are accomplishing. List several things that you are contributing towards that are blessings in your life.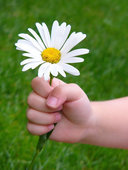 Leadership is a common thread that weaves in the lives of all of us. How we envision our talents and skills determines how we project ourselves out into the world. I believe it is about you being a leader in your life. When are you going to step up and say I am worth it? You need to re-build your self-image and feel confident in your abilities. Trust your decisions and choices and know that structured time will help you move past your hesitation. Unworthiness is a learned condition that is no longer serving you. You need to create new habits within yourself and for yourself on a daily consistent basis in order for you to realize your true value.
Many Blessings,