Posted by Intuition Girl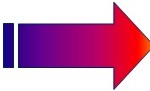 This coming year, invest in yourself and give yourself the gift of a professional education to Follow your Inner Compass with Certified Master Intuitive, Joan Marie Whelan!
As a useful benefit, your investment pays you dividends: by participating in this upcoming professional education program to further advance your career and your lifestyle, you gain a professional tax deduction for furthering your education. It's a win-win situation!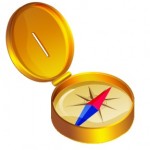 Joan Marie is offering a fresh, highly-advanced 5-Month Interactive Program for professionals on the go and ready to reach the next level of success:
If you have been working on your internal house, your personal development and you sincerely believe you are ready to continue on your transformation and rise to a higher and deeper level, then this spirited, fully supportive and sacred educational program is for you!
In the five-month program, you will:
Learn how to switch gears and move instantaneously from one extreme state to another by shifting the dynamics, being open to expanded possibilities and handling your life in a more deeply profound way.
Learn to define and fine-tune the required steps to change your emotional state by allowing you to maintain a high frequency of co creating life from a Master Level – no matter what is happening around you.
Learn that all habits can be changed—We will be working on an attitude shift, a behavioral shift and an environmental shift—all of which will enable you to change your mood and refrain from falling into the trap of victim.
Surrender to the program—you will be held accountable by me and your peers in a constructive and helpful way. This is an absolutely 

SAFE

environment to heal—grow and experience your full potential.
Redefine your Soul purpose as your inner compass helps you explore all the mountains of your life.
Discover far beyond what you thought you knew about yourself–venture into the deep corners of your true identity –you will be amazed at what you will discover within.
This program is designed to take you to a graduate level of thinking, acting and responding in all situations that happen in your life.
If you are a seeker of the truth and if you are choosing to transform now … then I invite you into this program.
If you would like to discuss this program with me, I will be pleased to schedule a few minutes with you.  Please call my office at (949) 760-0044 to set a time that will work for you.
You may also learn more about this program by going to:
http://www.joanmariewhelan.com/innercompass
Allow your inner compass to steer you in the right direction and don't be afraid as to where it will take you.
Register today—call me at (949) 760-0044
Posted by Intuition Girl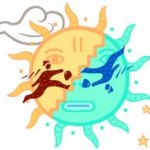 Joan Osborne asks, "What if God were one of us?" I ask you, "what if God IS a reflection of us?"
We all come from the same Source and we all have been blessed to come into this world free of resentment, anger, fear or worry.  Our very being revolves around love, peace, harmony, balance, laughter and joy.  Right from the very beginning we are given the right to choose and as free thinking beings, we are all capable of good and evil.
In this respect, we are all born the same way, physically function the same ways … the differences, however, are in our perception of how we interact on both a human and spiritual level; and how we perceive the world around us and the cultural divides that sometimes limit our scope of view.
If we define God as the "good" in us, and are interconnected to the Universal flow of energy, then we can assume that being good means being at peace and in harmony in our environment, our relationships, and with the global community in general.
What message do we convey to others? Being the reflection of God takes a certain amount of effort, commitment and responsibility. It means that in everything we see, hear, say, and feel – we must find the love and beauty in it first. It is thinking and feeling before we act. It is expressing compassion and a true sense of caring and sharing. You are, after all, a representation of goodness and the qualities of the Divine.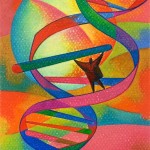 What are the benefits of being a reflection of God and being in sync with the Universal flow of energy? The advantages of emitting this goodness in our lives are that we ultimately begin to attract positive events, people, and opportunities that we might miss otherwise.
This idea of bliss crosses multinational and multicultural lines as well. We are, as the human race, intended to live purposeful and fulfilling lives. The rewards or punishments we receive are of our own choosing in most circumstances. For instance, if we choose to live in misery, we lead miserable lives. If we choose to live in anger, we lead hurtful lives. The same holds true when we choose to live in peace and in happiness. We cannot always forget our pasts, but we can learn to forgive and move forward – and that is elemental in determining the fate of a blessed or empty future. We are, in a sense, a reflection of our own doing and undoing. What path have you chosen?
Until we speak again, I am
Joan Marie, the Gift – Your Intuition Girl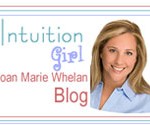 I invite you to check out my numerous products that were designed to help you open to your true identity and heal from past experiences.  They all can be found on my products page on the web site at: www.joanmariethegift.com
Posted by Intuition Girl
Question 2:
Dear Joan Marie: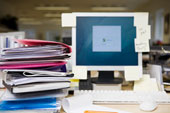 I love receiving your newsletters and Monday morning inspiration. You are like a breath of fresh air that I need to breathe in on a daily basis. My question to you is that I procrastinate often. I know that I need to get certain things done but I continually put them off. I do it with bills, my business; and I constantly create turmoil within myself. Can you help me understand why I do this? Thank you so much for your time.
Sincerely,
Samantha Harding
Answer:
Dear Samantha:
Procrastination is often an issue wrapped around lack of self worth. It sounds as if you are creating an endless cycle for yourself to keep you in an emotional state of conflict. The key for you is to heal your emotional state. I suggest that you daily begin to talk to yourself and share with your Inner Soul, Your Authentic Self, all the good things that you are accomplishing. List several things that you are contributing towards that are blessings in your life.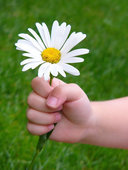 Leadership is a common thread that weaves in the lives of all of us. How we envision our talents and skills determines how we project ourselves out into the world. I believe it is about you being a leader in your life. When are you going to step up and say I am worth it? You need to re-build your self-image and feel confident in your abilities. Trust your decisions and choices and know that structured time will help you move past your hesitation. Unworthiness is a learned condition that is no longer serving you. You need to create new habits within yourself and for yourself on a daily consistent basis in order for you to realize your true value.
Many Blessings,
Posted by Intuition Girl
Question  1:
Dear Joan Marie: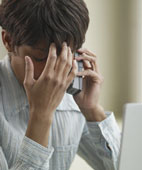 I don't know where to start; I am with a good man and I love him—the thing is, that we also live with his family, and never have any space or time for us and it is getting to me. I have tried to talk to him but he will not move and get us our own place to live. I have also tried to think of it as a good thing and tried to do and say all the right things but I don't feel like it is my home. I feel like a prisoner, I stay in my room and I don't eat all day until he comes home or I go to work and eat there. Maybe you could give me some words of wisdom to get me through this mess.
From,
Cynthia
Answer:
Dear Cynthia:
I understand that you are in a tough situation right now. My feeling is you and your partner need to sit down and make this a win/win for the both of you. Honest and sincere communication is one of the fundamental traits for a healthy and lasting relationship. It is important that you feel comfortable and accepted in your home environment and if you are both equally in love and wanting to make your relationship work, it will take both of you to commit to a mutual resolution.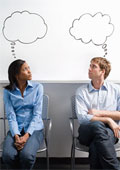 I guess my first thought is to work on finding a solution that will satisfy both of you. If this living arrangement is temporary because he is working on saving money for your future home and life together, then you both need to set a time line and work towards that goal. For any relationship to last requires compromise and open communication; however, if he plans to live indefinitely with his family because he can't see himself separated from them, you need to know that truth so you can find a solution that will best serve you, your heart and your health.
Before you moved into his families home, some of these discussions and points needed to be resolved. But since you are already knee deep into an environment that intimidates and stifles you, you my friend are the one who needs to make wise decisions. Either you accept the situation or change it. The power is within you. This is a great opportunity for you to step up and be a leader over your life. If this is your home too than you can make the best of it and enjoy your surroundings. No one is asking you to hide in your room. Some hard choices will need to be made by you. It definitely takes courage and strength on your part but when you decide to take charge of this situation and equally implement change with your partner, you will feel much better.