Posted by Intuition Girl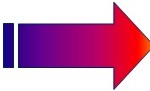 This coming year, invest in yourself and give yourself the gift of a professional education to Follow your Inner Compass with Certified Master Intuitive, Joan Marie Whelan!
As a useful benefit, your investment pays you dividends: by participating in this upcoming professional education program to further advance your career and your lifestyle, you gain a professional tax deduction for furthering your education. It's a win-win situation!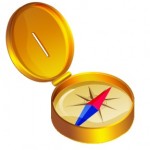 Joan Marie is offering a fresh, highly-advanced 5-Month Interactive Program for professionals on the go and ready to reach the next level of success:
If you have been working on your internal house, your personal development and you sincerely believe you are ready to continue on your transformation and rise to a higher and deeper level, then this spirited, fully supportive and sacred educational program is for you!
In the five-month program, you will:
Learn how to switch gears and move instantaneously from one extreme state to another by shifting the dynamics, being open to expanded possibilities and handling your life in a more deeply profound way.
Learn to define and fine-tune the required steps to change your emotional state by allowing you to maintain a high frequency of co creating life from a Master Level – no matter what is happening around you.
Learn that all habits can be changed—We will be working on an attitude shift, a behavioral shift and an environmental shift—all of which will enable you to change your mood and refrain from falling into the trap of victim.
Surrender to the program—you will be held accountable by me and your peers in a constructive and helpful way. This is an absolutely 

SAFE

environment to heal—grow and experience your full potential.
Redefine your Soul purpose as your inner compass helps you explore all the mountains of your life.
Discover far beyond what you thought you knew about yourself–venture into the deep corners of your true identity –you will be amazed at what you will discover within.
This program is designed to take you to a graduate level of thinking, acting and responding in all situations that happen in your life.
If you are a seeker of the truth and if you are choosing to transform now … then I invite you into this program.
If you would like to discuss this program with me, I will be pleased to schedule a few minutes with you.  Please call my office at (949) 760-0044 to set a time that will work for you.
You may also learn more about this program by going to:
http://www.joanmariewhelan.com/innercompass
Allow your inner compass to steer you in the right direction and don't be afraid as to where it will take you.
Register today—call me at (949) 760-0044
Posted by Intuition Girl
Warning
: trim() expects parameter 1 to be string, array given in
/home/intuit/public_html/wp-content/plugins/flash-video-player/flash-video-player.php
on line
181
Get the Flash Player to see this content.
I am only seeking professionals who want to grow and expand their business for my upcoming Mastermind program. 2010 is your year to be assertive and I want to help you discover how to seize your burning desires and take them to the next level! In my program, you'll learn how to align your energetic vibration with the universe to turn your life around! If you are ready to leave your past behind and change your life, then you need to learn about this dynamic program at www.thegiftwithjoanmarie.com/preview; or call 949-760-0044 to reserve your spot! Hurry – space is limited!
Posted by Intuition Girl
Get the Flash Player to see this content.

"What makes Joan Marie special is her ability to really look in your soul"
– Brian Mason
What are you lacking in your life? Are you seeking health, wealth, success, a better relationship with your friends, family and co-workers?
What is it that you really aspire to achieve in 2010? What's stopping you? Hear what one of my recent clients has to say about the work that I do and how I might be able to assist you in your quest toward an extraordinary lifestyle…better still, how you can manifest the lifestyle that you've always wanted.
"I was impressed in a way that was relatable to me."
You no longer have to be bound by invisible barriers that you've created for yourself. Life isn't about standing in the same spot and not moving an inch forward…instead, life is about stepping up to the plate and meeting and exceeding challenges – rather, opportunities that may come your way.
I sincerely want you to succeed. You know you can, and I know you can… so for what are you waiting?
Review my upcoming 2010 Platinum Mastermind program at www.thegiftwithjoanmarie.com/preview or call 949-760-0044 today! Timing is everything, and 2010 is a power year for those who are hungry to learn how to create and manifest real wealth in their lives. My program is about that and I want you to benefit in 2010 like so many others already have –Hurry – space is limited!
Posted by Intuition Girl
Get the Flash Player to see this content.
The time is now to prepare for the rapid change that is beginning to unfold.  2010 is going to be a huge year and you need to be prepared if you want to take advantage of it.   Do you know why you are here and what is the real meaning of your life's journey?  Come join me in my year-end program and experience the shift in your vibrational energy.  The time is now and I am here to help you get to your next level.  Go to www.strategyactionrecoverycoaching.com to find out more.
Posted by Intuition Girl
Get the Flash Player to see this content.
You know you do…and when you're ready to wake up each and every morning knowing that you can choose what you want to do in your life, then you need to sign up for my free teleclass! Just a few days away — and I'm going to share a great story on how one of my lifestyle makeover clients jumped to seven figures in just six months! You too, can stand on your own two feet and start using your intuition to create an empowered life for you…and who knows, you might be making seven figures in just six months, too! Sign up for my free teleclass here
Psst – Want to get the advantage and guarantee your spot in my upcoming 5-week Strategy Action Recovery program? Early birds receive two, FREE bonus downloads: "Sunlight Meditation" and "Breaking through Your Barriers from the Past" – but don't wait too long – free download offer is only available through midnight of September 17, 2009. Sign up for my 5-week Strategy Action Recovery Program here.