Posted by Intuition Girl
Question # 2
Hi Joan Marie,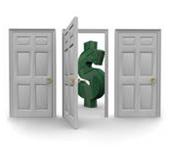 I would just love for someone to intuit what my blockage is with money. However, because of it, I have no resources (including no credit). Sometime ago, I wrote about how scared I was because of my money situation.
I hope you are open to helping me out, I would be forever grateful.
Thank you,
Denise
ANSWER # 2
Dear Denise:
Please know that your money situation is not just related to "Money or Currency." It goes far deeper than that! You need to look at all areas in your life and question what is flowing and working for you and what is not because it seems to me that you have blockage in other areas as well which you have been ignoring.
It might be helpful for you to look carefully at your relationships and those with whom you spend time. How do people around you make you feel and do they also experience lack in their lives?
How do you feel about you? Is your life consistently moving in a specific direction and flow or are you going against the grain?
The most important question you need to be asking yourself is: "Do I value myself?" And if so, what does this mean and look like to you? I also encourage you to examine your relationship with money not only today but in the past? Has it always been a struggle for you and where is the root of the problem stemming from?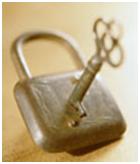 The only way for you to heal your money issues is to study all areas in your life that are not in harmony? I encourage you to believe and also to feel with all your heart as though money belongs to you and at the same time, it is important for you to be open to receiving money into your life.
It is a Universal Law –"What you continually think about is what you will create"; therefore, you cannot put energy out into the world that you are desperate and you are always in need of money because that is what you are creating.
It is time for you to stop running! I encourage you to sit down and create a plan of action that will work for you and that you believe is possible if you desire to create consistent flow in your life. Release what is not working so you can make room to bring in what can work for you today. By the way, this does not take money! It takes discipline and persistence.
Many Blessings,
Joan Marie the gift
198 Responses to "Straight Talk with Joan Marie: Financial Healing"
Leave a Reply