Posted by Intuition Girl
QUESTION # 3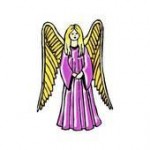 Joan Marie…I just love you and would really enjoy meeting you…maybe one of these days I will?!   Anyway – my question to you is years ago I was told that my guardian angel is a relative of mine, now of course when I heard that I asked: "well who is it?"  I was then told I'm the only one who would know that and sorry to say I don't know who it is. I'm very curious and would appreciate your help with this if you can!?
Thanks a million and God bless you and your family
Donna L. Berry
ANSWER
Dear Donna:
Each one of us has a Guardian Angel who looks after us, possibly is even our personal assistant who is from the other realm.  We can have more than one angel who watches over us and who helps us out in various ways. We can also have a deceased relative who has chosen to be an angel to us and guide our journey while we are earth bound.    I believe you can ask, especially when you go to sleep at night for your guardian angel or your family angel to speak to you and reveal itself to you.  You will begin to sense their presence and their guidance.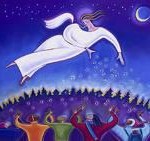 Different religions have brought up angels and you can trace their existence through antiquity.  I cannot tell you exactly who is guiding you and assisting you in your life, but it is true, that you will have to be diligent in your pursuit of this information.  Angels are messengers from God.  They are with us to help us on our journey but we MUST ask them for their help and we MUST let them know what we are seeking because we have free will.  They will not interfere with our lives unless we ask.  Having said that, I will restate again, ask your angel or family member if they are with you and ask if they will let you know about their involvement in your life.
Be persistent and specific in what you are seeking and you will receive your answer in a sign, a thought, a feeling, a heartfelt knowing.  It will come to you.
Blessing to you on your journey,
Joan Marie the gift, Intuition Master
Learn more about Psychic Medium Joan Marie Whelan – Intuition Counselor and Intuition Coaching Specialist
Certified Master Intuitive Joan Marie Whelan answers reader questions with straight talk from the heart!
202 Responses to "Who is my guardian angel?"
Leave a Reply