Posted by Intuition Girl
QUESTION # 1
Joan Marie,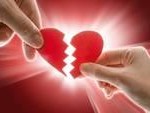 I can honestly answer the question that if I had money I would not stay in my marriage.  Neither my husband nor I are happy but I think we stay because we have children (and me because it's more financially secure).  We had an argument yesterday and he mentioned that we both messed up by getting married to each other because I'm not the one for him and he's not the one for me.  I feel the same way.  I can even look back and see that there were flashing stop signs all over the place in the beginning and throughout our relationship before we even got married.  The classic case of "I wish I knew then what I know now".
I was confiding in an older lady friend (someone like a mother figure) who put it pretty bluntly that I might as well just stay because no one else out there is going to want me because I have three children.  She says that's too much baggage and it's easier to have two incomes than just one.  I'm scared to stay and let my life pass me by and I'm scared to leave and face the unknown and struggle with financial issues.  I feel trapped.
Any advice?
Thank you.
Elizabeth
ANSWER:
Dear Elizabeth:
I thought your question was brilliant!  My mom is going to answer this one because she, too, experienced a marriage that didn't work.  I, therefore, believe that she is the right person to address your concerns.
Dear Elizabeth – When I read your question, I completely understood the tug in your heart and the unhappiness that you are experiencing.  Both you and your husband have agreed that your marriage is not working.  As I see it, you have two choices:
One to take measures to work it out, such as counseling, which also requires a change in both of your attitudes and behavior as well as in changing the environment in your home or separation; whether that results in divorce or not.  If both of you are in agreement that this union should have never taken place and both of you want to see a change, then both of you will need to sit down – communicate in a civil tone and mannerism and work on your alternatives.
My dear friend, a choice based on fear cannot be one of your decisions.  If you are only willing to stay in this relationship because of a strong sense of security, then you will never be happy or feel content.
I divorced my first husband with four young children ages 2-7 and at the time, I hadn't worked during those seven years.  I started a new career with an investment from a friend of $500.00, which I paid back, and the rest is history.
It would be foolish and false for me to say that this is going to be easy because it is not.  I made a decision, and from that day forward I knew that I must take responsibility for the outcome for my four children and myself.  My husband did not support us financially even though he did move out of the house.  I picked myself up by the bootstraps, so to speak, and for the next eight years I worked very long hours both on the job and as a Mom.  We became a family of five and all of my free time was spent nurturing and supporting my children.  It was only after eight years when I was stable and secure in my own right that I was able to meet and spend time with others.  I did re-marry and my four children benefited from that union.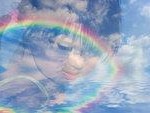 You have a lot of thinking to do.  This is not an easy decision.  There are many factors that need to be examined by you and I encourage you to be realistic.   It is my personal opinion that a mother's primary responsibility is to her children, then to her spouse.  I took that responsibility very seriously and I never wavered from it.  Yes, it was hard.  Yes it was exhausting and no, I had no family support.  Whatever choices you and your husband make, please remember that you still can be a family with your three children and they can still feel safe and secure even if you do not always experience those same thoughts.
Seek guidance from God and the angels.  They will most definitely help you on your journey if you ask them.  Ask for courage, strength and guidance.  Nothing is impossible if you truly believe.
Many blessings to you,
Joan Marie Ambrose, the MOM
Learn more about Psychic Medium Joan Marie Whelan – Intuition Counselor and Intuition Coaching Specialist
125 Responses to "Needing relationship advice"
Leave a Reply