Posted by Intuition Girl
How's the flame within yourself?  Everything happens internally and then it manifests externally.
Posted by Intuition Girl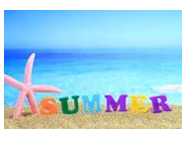 Everywhere you look, Mother Earth is warming the soil as we experience the freedom of the season. Summertime allows each one of us to relax a little more as we breathe in the sweetness of our balmy weather; the richness of the soil, the tender blossoms, and the bright green leaves that exhibit a beautiful display for the entire world to see. Have you taken the time to really look at nature lately and appreciate this season? Renowned poet, Albert Laighton once said, "Where man sees but withered leaves, God sees sweet flowers growing." There is much truth in this statement; as all too often we walk along life's highway dwelling on the low points and not enough of the highpoints. You see, summer is God's way of awakening our eyes to the miraculous wonder of life.
Laighton was a man of great observation, he was able to see beyond the withered leaves and know that they have great potential while most of us only see the dead vegetation and look no further. We fill our lives with withering thoughts and fail to cultivate our ideas and nurture our heart's desires. That's how many of us tend to view our lives these days. For some of us, it takes too much time and effort to focus on what could be. We reject good and wholesome advice and choose to say—I know better than the wise men of the world.
We spend many an hour worrying about what was lost, or the cost of mistakes; and by the time we've spent all these precious moments on past issues, we have regrettably lost the opportunity that was there all along.
Are you forsaking your prosperity because you can't see the flowers from the dead leaves? Let go of the old and withered patterns of your life. Each season has its beauty and affords us the opportunity to enjoy and partake in its abundance. However while we are in the season of summer, make it a time for miracles. Open up your heart and mind and allow the beautiful fruits of this season to enter your life. Don't let a hardened heart prevent you from embracing new possibilities, and a chance for a positive life transformation. Even the flowers get a second chance every year to be the brightest and most colorful of the garden bouquet. God doesn't view your "withered" ways; he wants you to be the best that you can be as well. That is my message to you – laugh, have fun, do something that brings a smile to your face.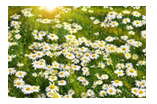 We are all God's children, and like the flowers of summer, he wants you to grow, flourish and feel the soft breeze across your face of his touch. Perhaps this is why we have four seasons in the year; each one offers us the opportunity to seek out the miracles that await us all.
Posted by Intuition Girl
Today's video is all about the importance of clarity in your life.
Follow Joan Marie on
https://www.facebook.com/JoanMarieFanPage
http://www.joanmariewhelan.com/
Posted by Intuition Girl
Today is all about to stop waiting and hiding. Remember to take action in your mind, body and soul to make a change in your life.
Posted by Intuition Girl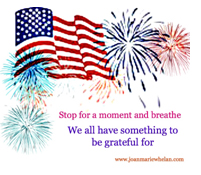 Independence and freedom is something that we all crave to enjoy, experience and maintain yet for many people of the world, those thoughts seem to be a fleeting mirage. I have observed how people hold grudges for centuries and teach their children anger, hatred and negative thoughts because they refuse to turn the other cheek or even say, it is time to forgive and release.
We all have had situations in our personal lives that have spoken to that same scenario yet we still harbor anger, resentment and an unwillingness to forgive and let go of the past. We cannot expect the world to change if we individually refuse to change. Change happens one person at a time. It doesn't matter if you resent someone or a group of people because of color, race religious beliefs or whether they have money or lack BUT what does matter is that we cause them NO HARM. We do not have to like each other but we definitely need to tolerate each other, respect each other's point of view and treat each other with kindness and compassion.
Several years ago I wrote a poem about tolerance and it is entitled: It Really Doesn't Matter What Color You Are
One of the verses goes like this:
It really doesn't matter what color you are, for in the end, we are all a blend.
We mesh and merge; we mingle and purge. Like the waves of the ocean who
thrash and foam and crash and surge, yet always return to the one.
So listen when I tell you this, it really doesn't matter at all. The color you
perceive is only a screen that in the end dissolves. For God in all His glory enlightens the human race to teach and show us that it is so.
Dear readers, no matter where you live in the world, think about those words and take to heart the message that real independence and freedom starts on the inside of each one of us and it can only be realize in the world when we individually embrace its true meaning.
Joan Marie