Posted by Intuition Girl
Today's Inspirational Message is about being prepared and expect the unexpected.
Posted by Intuition Girl
Today's Video is about being worthy. Honor who you are in this lifetime.
Posted by Intuition Girl
4 Tips to Preserving Your Livelihood and Manifesting Wealth
Today's economic and credit crunch has driven some individuals to the brink of bankruptcy and sadly, even suicide. However, if some of these individuals had only taken the time to listen to their intuition and had strategically planned their outcomes, they may not have ended up in the situations they did. I want you to succeed, as does your Higher Source. You were created to be a unique and powerful human being, who can achieve any thing if you only have enough faith to do so.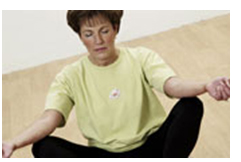 It's always a good idea to let go and let god. It's not an arduous task, really. It's simply turning over the wheel so that your higher consciousness can guide you in the appropriate direction. Too many times, people have control issues and don't want to let others, especially a spiritual force lead their lives. It puts a cramp in their style. "I don't need someone else telling me what to do or guide me in a specific direction," they say. It's not about having someone or a Higher Power "telling you what to do," It's more or less about allowing your inner wisdom to lead you. Your inner wisdom, by the way, is directly connected to the Universal flow of energy, which is an essential part of your Higher Consciousness.
To understand how all of this comes into play in manifesting your life dreams, you need look no further than your intuition so you can maintain your livelihood and create the lifestyle you want to lead.
Here are four tips to doing just that:
1. Listen to your gut feelings. If something doesn't appear right to you, or your gut is telling you to move forward, then analyze the situation and proceed. Either way you go, you have at least taken the time to really listen to your inner wisdom. When you listen to your intuition, it helps you to stay focused in order to succeed.
2. Learn self-discipline. In order to create an extraordinary lifestyle, you have to become proactive in the role of your personal and professional growth. That means you must practice courage, discipline, and enthusiasm to gain wealth freedom and to achieve prosperity in all aspects of your life.
3. Define your intentions and create your mind map. Defining your intentions means that you need to really take note of what it is you want to attain in life. If you truly want to manifest your life dreams, you have to know what it is you are seeking. If you desire a new career, a life partner, a family, or maybe you just want to achieve inner peace in your life – whatever you define your goals to be are your intentions. When you have intentions, these are going to become part of the mind map of what you want to create in your life.
Your mind map can be sketched on a yellow sticky note, a journal, or on a spiral notebook. You don't have to be an artist, but you do need some crayons, a pencil, markers, or a pen – no matter, you pick. What's important is knowing what your intentions are, and drawing out ways to accomplish your intentions. For example, if your ultimate goal is simply leading a happy, fulfilling life – draw out items that you equate with being happy. Remember, you don't have to be a Michelangelo – just simple artwork like $$ symbols, squares and triangles (for homes), female or male stick figures will do, too. Draw lines to the central part of your mind map to connect all of these wonderful things, feelings, places, and even words to create your personal mind map. Now that you've defined your intentions and created your mind map, the next step is to…
4. Design your strategic vision action plan. As a part of the Manifestation Method, the strategic vision action plan helps you to acquire financial freedom in your life. This unique plan was created to help you align your thoughts with the correct action plan and your mind map to achieve positive results you want in life. By using this innovative strategic vision action plan, you will suddenly begin to see your wealth begin to overflow. And when I say wealth, I mean wealth in a broader sense – wealth in finances, wealth in health, wealth in happiness, wealth in relationships, etc.
You see, you can still manifest your dreams during a crisis. You just have to have the right set of mind tools and the right mindset to get you on your way. The rest is up to you!
Posted by Intuition Girl
Today's message is about being honest with yourself and others. What do you need to do to get real with you?
Posted by Intuition Girl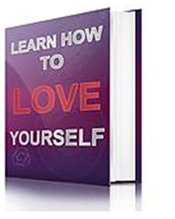 "You can search throughout the entire universe for someone who is more deserving of your love and affection than you are yourself, and that person is not to be found anywhere. You yourself, as much as anybody in the entire universe deserve your love and affection." – Buddha
Love is indeed a splendorous thing — but what it boils down to is being able to find the love within yourself to restore the harmony and balance to your authentic self.
Deep within the core of your very existence is the special coding of whom you are — this is your authentic self. It's that part of your being, which is free from all external influences and inhibitions. When you learn how to love yourself unconditionally, you are able to reconnect with your intuitive soul power; which is in essence, your authentic self. Why reconnect with your intuitive soul power? Because it is the direct link to the universal flow of energy that guides all things living. We are all a part of this beautiful energy source; and when we realize the value and nature of its worth, the more compelled we are to achieve greatness in life.
First, you must learn to love yourself. I am going to discuss a few ways that you can empower your authentic self so you can begin to trust your gut feeling and begin making the best choices for you and your life.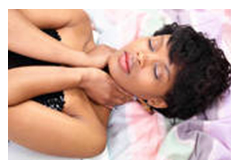 Feed your mind with empowering thoughts, ideas and visions. Life is energy and so is love; and the more love you feed yourself, the happier you will be. Instead of focusing on negative energy in your life, think about the many blessings that exist around you. Surely where you are, there must be nature. And even if all else has gone awry, there is positive energy that can be found in nature. Find a quiet park, stream, or fishing hole. Look around yourself. Nature will provide you with the inspiration you need to move beyond the negativity. Whether it's an image in your mind or a real-time view of an aging oak tree or a passing flock of seagulls, observe the wonder and beauty of every aspect in these living things. Focus on the outline of your eye's object. Notice the color, the shape, the size, the feel, the scent. What do you see, what do you smell, how does it feel to the touch? In these last few seconds, I am certain that all negative thoughts were pushed to the wayside. You have fed your mind with empowering thoughts – positive thoughts that transcend negativity. Nature = love. Personal and emotional empowerment is love. When you empower your mind with positive energy, it will send a vibrational signal to every cell in your body and to every living thing in your energy field. That is absolute power at work! It's phenomenal.
What is absolute power? Have you hugged your dog, your child, or close friend? When you embrace, there is a great force of energy that is exchanged. This mutual energy is healthy and allows your body to arrive at a natural state of total relaxation. That's a wonderful feeling — not having to worry about why, who, what, where, when…simply being in the present moment of love. That same feeling is what your authentic self provides you. This is your uninhibited, natural source of love. Hug more, touch more, and be in touch with the abundance of love.
Self-Forgiveness. I know, it's hard to let go sometimes; but this is absolutely critical to rediscovering and empowering the love of your authentic self. A lot of times, we harbor resentment and anger from past emotions and encounters. Even when others may have caused distress, it is still by choice that we continue to preserve these negative feelings. We have to look beyond the anger,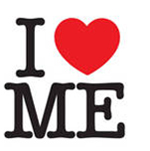 the fear, the intolerance, and any other animosity to overcome hurdles in our lives. Breathe, slowly – inhale, exhale. Repeat this exercise a few times. Can you feel the negative air clearing your head? It is. Don't hold onto it anymore. You don't need it. In fact, you have now taken one of the essential steps to improving your vitality and getting reconnected to your authentic self. With each breath you inhale, I want you to visualize the absolute power of love's energy flowing into you, and circulating through every part of your physical body. When you exhale, I want you to release all the negative, bent-up emotions. Got anger? Exhale it. Got regrets? Exhale it. Want peace? Inhale it. Want love? Inhale it. Want freedom? Inhale it. Every time you breathe in, attach a positive word to it. When you breathe out, attach your negative baggage to it. That's it. It is done. You have forgiven yourself and you are now ready to embrace love to its fullest extent.
You must always remember that you are in total control of what you feel and about what you think. Loving yourself is the most liberating, self-empowering thing you can do for you. Start right now by letting go and letting love in…and make every day a blessing.
Until we speak again, I am
Joan Marie