Posted by Intuition Girl
QUESTION #2
Dear Joan Marie:
There is so much talk about bullying in the media and the news. Many young people are feeling left out, lost and often lonely because they do not feel connected to their peers or their environment. Fear, embarrassment and hurtful feelings often surface because of it.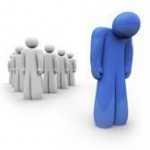 I have felt those emotions during my youth but I never put a name to them. In fact, because I felt so alone and not understood, I spent a great deal of my time avoiding interaction with others because I didn't know how to fit in. Even my siblings looked at me strangely and I often resented their insensitivity to me.
That isolation has caused me great sadness over the years but now I have a better understanding of who I am. I now realize that I do have something special to offer others and the world but I have not released those feelings of sadness, resentment and lack.
My question is how do I begin to forgive and release those emotions so I can finally live a life of freedom?
I look forward to hearing from you. Mary Ellen R.
ANSWER #2
Dear Mary Ellen:
Your question is timely— this is why I decided to have my new 5-Week Program that is going on right now and it is completely on the topic of forgiveness.
Too often people misunderstand what forgiveness means and mostly they do not envision its benefits and value to self–the one who is doing the forgiving.
I consider the act of forgiveness as a purging of the old from your mind so that you can cleanse and rid yourself of all toxic and poisonous thoughts and feelings that are stopping your completeness.
Once you become aware that your distress and the re-run of your old story is coming from hurt feelings, thoughts and bottled up emotions from the past not from suffering or pain that you are experiencing today, you will begin to move towards your personal healing. Forgiveness breaks the cycle of anger, resentment and isolation and it helps you enjoy the peace and contentment that lingers long after the act of letting-go has begun.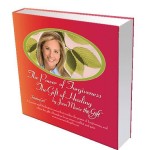 The first step in the process is in making a choice. It is clear to me that you have done that by reaching out to me. I actually have a single CD on forgiveness that has a powerful meditation that will help you release and heal and I also have a 3-CD series that takes you through a process. Both tools I highly recommend.
Many Blessings to you on your journey,
Joan Marie, the Gift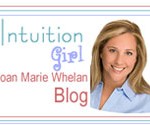 Learn more about Psychic Medium Joan Marie Whelan – Intuition Counselor and Intuition Coaching Specialist
449 Responses to "Straight Talk with Joan Marie: How do we forgive and achieve emotional freedom?"
Leave a Reply