Posted by Intuition Girl
QUESTION # 2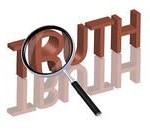 Hi Joan, can you help me? I'm in love with a lovely woman she's in love with me too.   She is with a guy that treats her bad and she doesn't know how to get away from him. She loves me dearly. We see each other from a distance and see each other when we can. We want to be with each other forever. She just doesn't know how to get out. He hits her and treats her bad. I treat her like a queen and she means the world to me and she loves it. Can you help – have you got a book or anything that can help us with our love can send to me to buy that will bring us together permanently? We only want to spend our lives' together and be happy together. Thank you – have a lovely day.
Yours sincerely, Paul
We are soul mates that belong together
ANSWER
Dear Paul: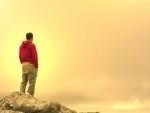 You and your friend may be soul mates but it is possible that you do not belong together.  Remember one very important message:  we all have free will to choose what we want to experience in our lives.  You tell me that your friend loves you and wants to be with you yet she chooses to remain with a person who is abusive and appears to be controlling.  Not until she makes the choice to change her life, will that happen in a positive way.  If she is living in fear, then she needs to go to the authorities and seek protection.  To get out of a harmful situation means simply walking away.  I realize that this may seem simplistic but it is a great truth.  Is she staying with him because she feels indebted or secure?  There can be many possibilities that come to mind so I say to you, Paul, unless this person is willing to give up what she is currently experiencing, you should move on and find a relationship that will better serve you, your life and bring you joy.
Blessings,
Joan Marie, the Gift – Intuition Master
Learn more about Psychic Medium Joan Marie Whelan – Intuition Counselor and Intuition Coaching Specialist
280 Responses to "The other man in her life"
Leave a Reply