Posted by Intuition Girl
QUESTION # 4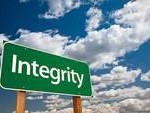 How do I deal when someone questions/doubts my integrity?
I am in the process of suing someone and did everything, I was supposed to; however, when I asked regarding the payment, I was told to wait, until my papers were received in the court.
Thanks,     Maria
ANSWER:
Dear Maria: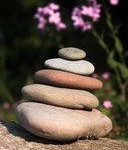 Integrity is a very noble characteristic trait that we all should desire to possess.  Sometimes in life it is not a question of believing in you and your side of the story as it is in believing that their side of the story has greater value and merit to them.  I do not know your entire situation to comment properly; however, I can say, that life does often require a bit of give and take.  If you are suing someone because you believe you are right, it is possible that your motive may be honest and noble but in reality it might be better to walk away or be willing to pay an attorney, court expenses and other types of fees just to prove your point.
The Universe knows your heart and will ultimately help you find solace and peace.  Being right doesn't always get you the result that you are seeking.  Being wise does, it helps you accept the solution that will allow you to forgive and live with inner peace.
Blessing to you on your journey,
Joan Marie the gift, Intuition Master
Learn more about Psychic Medium Joan Marie Whelan – Intuition Counselor and Intuition Coaching Specialist
337 Responses to "A matter of integrity"
Leave a Reply