Posted by Intuition Girl
QUESTION #1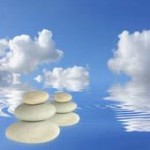 If we pass on to the next dimension i.e., "heaven," then why aren't we able to "clear" away past life issues over there on the other side instead of taking them with us into this current life time?
Thanks!
Jo Ann
Huntington, New York
ANSWER #1
Dear Jo Ann: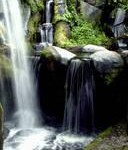 This is a great question. When we die it does not mean our problems go away; in fact, it is quite the contrary. In the other realm, we actually continue with the same problems or situations that we left off with on the earthly plane. It would be helpful for each one of us to understand that our past experiences dissolve only when we have recognized them and learned how to accept and deal with them. We all must understand when we come back to earth or when we die the only thing that changes is the location of where our energy is placed. What this means is when we come back to earth we are here to heal our soul, cleanse our energy field and continue to learn and grow. The key for all of us is to purify our soul and this happens when we truly understand who we are. So many of us come back over and over again with the same issues or problems because we haven't discovered how to identify with or heal from them. When the light is revealed and we finally get it we are better prepared to create differently.
One life lesson for you may even be courage to accept your true purpose—to fulfill your soul's destiny of being a healer and teacher. I feel that in the past you did not have the support to do this and now you have come back to stand tall, walk forward and fulfill your destiny.
I hope all of this makes sense.
Many Blessings,
Joan Marie, the Gift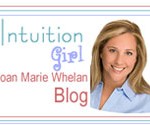 Learn more about Psychic Medium Joan Marie Whelan – Intuition Counselor and Intuition Coaching Specialist
530 Responses to "Straight Talk with Joan Marie: Must we carry our past life issues with us?"
Leave a Reply