Posted by Intuition Girl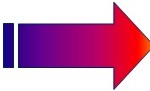 This coming year, invest in yourself and give yourself the gift of a professional education to Follow your Inner Compass with Certified Master Intuitive, Joan Marie Whelan!
As a useful benefit, your investment pays you dividends: by participating in this upcoming professional education program to further advance your career and your lifestyle, you gain a professional tax deduction for furthering your education. It's a win-win situation!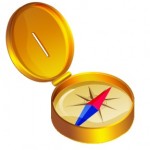 Joan Marie is offering a fresh, highly-advanced 5-Month Interactive Program for professionals on the go and ready to reach the next level of success:
If you have been working on your internal house, your personal development and you sincerely believe you are ready to continue on your transformation and rise to a higher and deeper level, then this spirited, fully supportive and sacred educational program is for you!
In the five-month program, you will:
Learn how to switch gears and move instantaneously from one extreme state to another by shifting the dynamics, being open to expanded possibilities and handling your life in a more deeply profound way.
Learn to define and fine-tune the required steps to change your emotional state by allowing you to maintain a high frequency of co creating life from a Master Level – no matter what is happening around you.
Learn that all habits can be changed—We will be working on an attitude shift, a behavioral shift and an environmental shift—all of which will enable you to change your mood and refrain from falling into the trap of victim.
Surrender to the program—you will be held accountable by me and your peers in a constructive and helpful way. This is an absolutely 

SAFE

environment to heal—grow and experience your full potential.
Redefine your Soul purpose as your inner compass helps you explore all the mountains of your life.
Discover far beyond what you thought you knew about yourself–venture into the deep corners of your true identity –you will be amazed at what you will discover within.
This program is designed to take you to a graduate level of thinking, acting and responding in all situations that happen in your life.
If you are a seeker of the truth and if you are choosing to transform now … then I invite you into this program.
If you would like to discuss this program with me, I will be pleased to schedule a few minutes with you.  Please call my office at (949) 760-0044 to set a time that will work for you.
You may also learn more about this program by going to:
http://www.joanmariewhelan.com/innercompass
Allow your inner compass to steer you in the right direction and don't be afraid as to where it will take you.
Register today—call me at (949) 760-0044