Posted by Intuition Girl
Money is just a relationship on yourself.
In order to succeed in this world, you need to tap into your own imagination and creativity.
Learn more about Psychic Medium Joan Marie Whelan — Intuition Counselor and Intuition Coaching Specialist
http://www.joanmariewhelan.com/
http://www.intuitiongirl.com/
Posted by Intuition Girl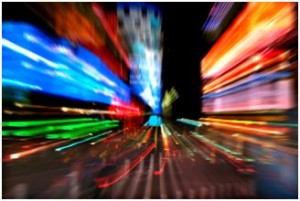 Have you ever noticed that when opportunity arises, it's never in "our time"? Rather, it comes at sometimes the most "inopportune" times – meaning that we're often not prepared to receive it and use it to our advantage.
Here's a great example: An individual I know (we'll call him Dan) had a fairly-good career, but he was pining to move to another part of the country to be near the rest of his family. Dan had begun submitting resumes to different employers for a couple of months, when he suddenly got a phone call. In a twist of "unexpected" fate, he was offered the position he'd been trying to attain. Now Dan had to reshape all his current plans because the opportunity came so quickly. It took Dan a few days to make his decision to move, but only after he was caught so off guard. But was he really? You see, Dan had made the active decision months earlier to pursue another career. The intention was planted, and as time unfolded, his actions ruled his outcome – those actions transformed into his acquiring the job he sought.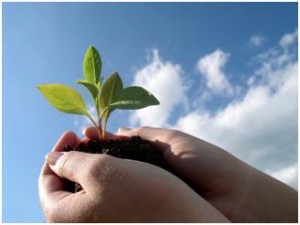 Many times, we plant seeds of intention…unintentionally. What I mean by that is sometimes we start thinking about what we want; except when we do, we have planted a seed of intention. Intention turns to action, and action results in an equal reaction.  The same holds true for ill thoughts. Unlike Dan, there are some people who bring negative results into their lives because they plant unhealthy seeds in their minds. If you can think it, it can happen. The whole point of the matter is that whatever you think, you become. So if your true intention and desire is to land the job of your dreams, you will subconsciously begin acting on that thought's behalf. The same holds true for pessimism and procrastination. If you think that you "can't" perform a certain job, or "I'll never own a house," or "I can't get that promotion," etc. — then guess what? You won't.
Opportunity always comes fast and furious but we have to be ready to receive it. When we plant the seed of intention – for whatever that may be – we must realize that it will come. It may not magically appear overnight, but when opportunity does come knocking at life's door, you've got to be mentally and intuitively prepared by opening your mind to the potential and blessings that are ready to come into your life.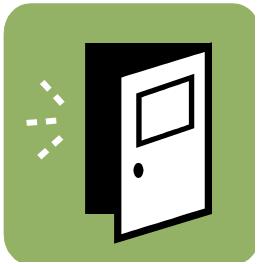 What are you thinking at this moment? If you're like Dan, you're ready to acquire prosperity, wealth, and happiness. You can't afford to not be prepared for opportunity. You know that whatever it is that your heart desires that you can attain it. But it begins with a seed of intention, and that intention requires action on your part. How far are you willing to go to land the job you've always wanted? How deep are you willing to dive to find that buried treasure? How long are you going to keep stopping yourself from achieving success? It really boils down to you. You are a walking billboard indicative of your life. What you project is just as important as what you take into your mind's eye. When your perception of life is in tune with your focus of intention, you begin to rapidly increase your chances at opportunity. Go ahead – plant your seed for opportunities today. I know you can, and so do you.
Until we speak again, I am
Joan Marie, Your Intuition Girl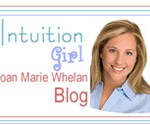 Learn more about Certified Master Intuitive Joan Marie Whelan — Intuitive Counseling and Intuition Coaching Specialist
Posted by Intuition Girl
There are times in our lives where we reflect on where we are, who we are, and who we want to be or what we want to "get" out of life. It's during these times that we're at our most vulnerable. We often lose ourselves in the "could've been" scenarios that we really need to rise above before we can manifest the life we want to lead.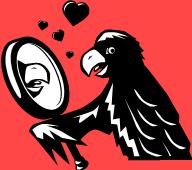 Today, I want you to stop thinking about what "could've been," and focus on the "I AM somebody" thought. How you feel about yourself and what you project from yourself from this moment forward is where you need to be headed. The more you focus on the fact that you are a unique and special being capable of achieving greatness, you will suddenly find that you are riding high in the plane of conscientiousness. You must be conscientious to be aware of the potential that exists around you. Remember, you are here to serve a greater purpose in life; but you can only uncover and fulfill your life purpose by creating an environment conducive of achieving that goal.
Look into a mirror. Who is it that you see peering back at you? It's you; wonderful you. Within your reflection is the aspiration of the person you want to see and become in life. You must know that you weren't put onto this earth without a specific purpose. In your heart and mind are the dreams and visions that you've always wanted to see and realize. Now it's time to take those dreams and visions to the next level of conscientiousness.
You can manifest your heart's desires by harnessing your creative imagination and intuitive powers that exist solely for you. Put these powerful mental tools to work for you by spending a few moments affront of a mirror every day. Every time you peer into the looking glass, search your soul for your authentic self. What is she saying to you? What does she want you to do with your life? Who does she aspire to be? Look beyond the superficial parts of your anatomy. Look past the color of your hair, your physical shape; instead, focus on your authentic self that gives you the personality to make your dreams come true.
When you unveil the physical mask of reality, you discover that there's an entirely new perception and retrospect of who you are and why you are an essential ingredient to the Universal flow of energy. You are at one with the world, and the faster you realize that you are somebody, the more relevant you become to the positive energetic flow that brings opportunity and abundance into your life. Don't you want more chances to create the life you've always wanted to have? Learn to live at peace with your inner self – your authentic self; and you will not only begin to believe that you are somebody, but you will become the "somebody" that you were destined to be.
Until we speak again, I am
Joan Marie the Gift, Intuition Girl
© Copyright – All Rights Reserved
I AM Somebody
By Joan Marie the Gift, Intuition Girl
About the Author: Joan Marie Whelan, an internationally known intuitive specialist, business consultant, medium, and coach travels throughout the United States sharing her gifts and the Manifestation Method with solo-preneurs, professionals, small business owners, and large companies. For more information, please go to: www.joanmariewhelan.com
Posted by Intuition Girl
Question 2:
Dear Joan Marie: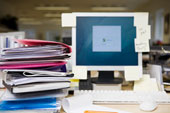 I love receiving your newsletters and Monday morning inspiration. You are like a breath of fresh air that I need to breathe in on a daily basis. My question to you is that I procrastinate often. I know that I need to get certain things done but I continually put them off. I do it with bills, my business; and I constantly create turmoil within myself. Can you help me understand why I do this? Thank you so much for your time.
Sincerely,
Samantha Harding
Answer:
Dear Samantha:
Procrastination is often an issue wrapped around lack of self worth. It sounds as if you are creating an endless cycle for yourself to keep you in an emotional state of conflict. The key for you is to heal your emotional state. I suggest that you daily begin to talk to yourself and share with your Inner Soul, Your Authentic Self, all the good things that you are accomplishing. List several things that you are contributing towards that are blessings in your life.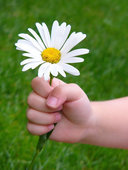 Leadership is a common thread that weaves in the lives of all of us. How we envision our talents and skills determines how we project ourselves out into the world. I believe it is about you being a leader in your life. When are you going to step up and say I am worth it? You need to re-build your self-image and feel confident in your abilities. Trust your decisions and choices and know that structured time will help you move past your hesitation. Unworthiness is a learned condition that is no longer serving you. You need to create new habits within yourself and for yourself on a daily consistent basis in order for you to realize your true value.
Many Blessings,
Posted by Intuition Girl
Question  1:
Dear Joan Marie: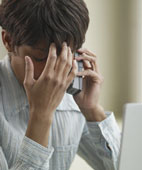 I don't know where to start; I am with a good man and I love him—the thing is, that we also live with his family, and never have any space or time for us and it is getting to me. I have tried to talk to him but he will not move and get us our own place to live. I have also tried to think of it as a good thing and tried to do and say all the right things but I don't feel like it is my home. I feel like a prisoner, I stay in my room and I don't eat all day until he comes home or I go to work and eat there. Maybe you could give me some words of wisdom to get me through this mess.
From,
Cynthia
Answer:
Dear Cynthia:
I understand that you are in a tough situation right now. My feeling is you and your partner need to sit down and make this a win/win for the both of you. Honest and sincere communication is one of the fundamental traits for a healthy and lasting relationship. It is important that you feel comfortable and accepted in your home environment and if you are both equally in love and wanting to make your relationship work, it will take both of you to commit to a mutual resolution.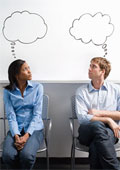 I guess my first thought is to work on finding a solution that will satisfy both of you. If this living arrangement is temporary because he is working on saving money for your future home and life together, then you both need to set a time line and work towards that goal. For any relationship to last requires compromise and open communication; however, if he plans to live indefinitely with his family because he can't see himself separated from them, you need to know that truth so you can find a solution that will best serve you, your heart and your health.
Before you moved into his families home, some of these discussions and points needed to be resolved. But since you are already knee deep into an environment that intimidates and stifles you, you my friend are the one who needs to make wise decisions. Either you accept the situation or change it. The power is within you. This is a great opportunity for you to step up and be a leader over your life. If this is your home too than you can make the best of it and enjoy your surroundings. No one is asking you to hide in your room. Some hard choices will need to be made by you. It definitely takes courage and strength on your part but when you decide to take charge of this situation and equally implement change with your partner, you will feel much better.