Posted by Intuition Girl
Question 2:
Dear Joan Marie: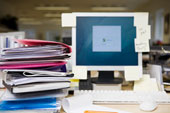 I love receiving your newsletters and Monday morning inspiration. You are like a breath of fresh air that I need to breathe in on a daily basis. My question to you is that I procrastinate often. I know that I need to get certain things done but I continually put them off. I do it with bills, my business; and I constantly create turmoil within myself. Can you help me understand why I do this? Thank you so much for your time.
Sincerely,
Samantha Harding
Answer:
Dear Samantha:
Procrastination is often an issue wrapped around lack of self worth. It sounds as if you are creating an endless cycle for yourself to keep you in an emotional state of conflict. The key for you is to heal your emotional state. I suggest that you daily begin to talk to yourself and share with your Inner Soul, Your Authentic Self, all the good things that you are accomplishing. List several things that you are contributing towards that are blessings in your life.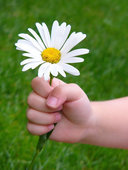 Leadership is a common thread that weaves in the lives of all of us. How we envision our talents and skills determines how we project ourselves out into the world. I believe it is about you being a leader in your life. When are you going to step up and say I am worth it? You need to re-build your self-image and feel confident in your abilities. Trust your decisions and choices and know that structured time will help you move past your hesitation. Unworthiness is a learned condition that is no longer serving you. You need to create new habits within yourself and for yourself on a daily consistent basis in order for you to realize your true value.
Many Blessings,
Posted by Intuition Girl
Question  1:
Dear Joan Marie: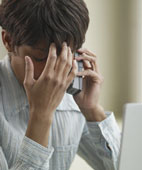 I don't know where to start; I am with a good man and I love him—the thing is, that we also live with his family, and never have any space or time for us and it is getting to me. I have tried to talk to him but he will not move and get us our own place to live. I have also tried to think of it as a good thing and tried to do and say all the right things but I don't feel like it is my home. I feel like a prisoner, I stay in my room and I don't eat all day until he comes home or I go to work and eat there. Maybe you could give me some words of wisdom to get me through this mess.
From,
Cynthia
Answer:
Dear Cynthia:
I understand that you are in a tough situation right now. My feeling is you and your partner need to sit down and make this a win/win for the both of you. Honest and sincere communication is one of the fundamental traits for a healthy and lasting relationship. It is important that you feel comfortable and accepted in your home environment and if you are both equally in love and wanting to make your relationship work, it will take both of you to commit to a mutual resolution.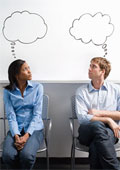 I guess my first thought is to work on finding a solution that will satisfy both of you. If this living arrangement is temporary because he is working on saving money for your future home and life together, then you both need to set a time line and work towards that goal. For any relationship to last requires compromise and open communication; however, if he plans to live indefinitely with his family because he can't see himself separated from them, you need to know that truth so you can find a solution that will best serve you, your heart and your health.
Before you moved into his families home, some of these discussions and points needed to be resolved. But since you are already knee deep into an environment that intimidates and stifles you, you my friend are the one who needs to make wise decisions. Either you accept the situation or change it. The power is within you. This is a great opportunity for you to step up and be a leader over your life. If this is your home too than you can make the best of it and enjoy your surroundings. No one is asking you to hide in your room. Some hard choices will need to be made by you. It definitely takes courage and strength on your part but when you decide to take charge of this situation and equally implement change with your partner, you will feel much better.
Posted by Intuition Girl
Question 2
Dear Joan Marie: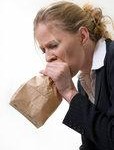 Every time I want to move forward in life I get severe anxiety attacks and I become paralyzed with fear. Will I ever be able to heal this?
Thank you,
Samantha Tucker
Answer 2
Dear Samantha:
This is a powerful question and one I deal with often with my clients. What seems to be happening is conflict between your Higher Self (your soul) and your Ego. It is really important not to force anything. Your child within is scared and you need to get to the bottom of it with her and find out why through your self-observation. Your Ego Mind actually believes that it is protecting you by bringing up your fear but in truth it is preventing your forward movement as you focus on your limiting beliefs.
I always recommend to my clients to ask their emotions to speak to them. Sit with your anxiety and fear- they have a voice- go beneath the words of what is there and allow the emotions to lift so you can let them go.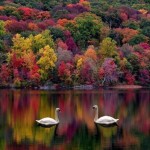 By observing our Ego thinking, we can become aware of those beliefs and feelings that are holding us back. It is important to learn how to create a continuous flow of love energy. Any of my meditation CD's will assist you with this. The Forgiveness and Healing Program will help tremendously as you change your feelings and dwell on that which brings you joy.
Our Ego is actually a gift to us when utilized in the right way. It reveals to us all those emotions that we need to let go of so we can grow and heal.
Joan Marie the Gift, Intuition Girl