Posted by Intuition Girl

Has anyone ever asked you if you have discovered your niche? Since I was very young, I knew that one day I would be using my intuitive gifts to help others in life. That has been my niche from that time onto this very day. Once you realize what your niche is, it is like being a child who first learns how to link the alphabet together to form words. It is an awesome feeling finally being able to unfold the treasure that you have had available to you all along but were not quite sure what it all meant or how to successfully use it.
The same holds true to those of you who have struggled throughout your life because of missed opportunities. You work hard day in and day out; and by the end of the year, you look back and wonder where all your money has gone, where the time has gone or perhaps why things keep happening to you over and over again.  I promise that misfortune is not out to get you. What is happening, however, is the fact that you have locked away your niche and are not using it to your best potentiality.  A good example of that is in one of my past clients. As the proverbial "starving artist", he had worked retail management jobs for the better part of his life until he wanted to make a full-time career out of his "hobby" of painting beautiful structures on canvas. "I want to be a renowned artist like Michelangelo or Picasso," he said. His satisfaction came from the recognition of his artwork. By the time he completed my one-on-one intuitive coaching program, he had discovered his niche. He was ready to take his ability to the next level, but it was not nearly what he thought it would be.  Let's call him Mr. Smith… Mr. Smith decided to take night classes to finish his degree in the arts and became a teacher where he now teaches architecture and landscaping. Not only is he recognized for the great work that he does with these young adults in the community, he also gets to show others how to facilitate their own gifts to create their own useful works of art.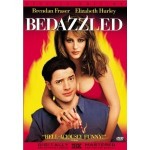 Of course, Mr. Smith is just one case. There are countless others, who have turned one, two or even numerous gifts into something useful, joyful and gratifying in their lives. Like Mr. Smith, they possess a unique niche but have neither discovered their gifts, nor have they sought other avenues to further their prospects with those gifts. Sometimes individuals become so focused on an idea that they do not see other paths they can take to fulfill their life dreams. This also applies to acquiring things and even people in your lives. Maybe you are trying to get the house you always wanted but it's just not happening fast enough for you. It seems like everything is working against you to finally settle into your new abode. Or perhaps you are like Elliot Richards in the film "Bedazzled" (played by Brendan Fraser). You are trying so hard to get the love of your life that you lose sight of what might just be right around the corner for you.  From this moment on, I do not want you to focus so much on trying to get everything at once, or just get one thing – rather, I want you to say to yourself: "Everything is as it should be." Remember, all things happen in life to help us to grow emotionally, mentally, spiritually and even professionally. When you learn to let go and let God, or simply allow the flow of the Universal Energy to guide your life, you unexpectedly will discover the niche you were intended to use and how to use it to fulfill your life's purpose. J
The individuals who are currently in my 5-Month Interactive Program are getting  it in a big way which has resulted in some fabulous new doors opening for them.  I have decided to make a commitment to host another 5-Month Interactive Program starting in May.  I encourage you to check it out and see how it just might be the perfect time for you to make your own personal discovery.  Go to www.joanmariewhelan.com/innercompass.com
Until we speak again, I am
Joan Marie – your Intuition Girl
© Finding Your Niche – 2012
By Joan Marie the Gift, Intuition Girl
About the Author: Joan Marie is the extraordinary lifestyle expert for everyday living. She travels throughout the United States sharing her gifts and her Lifestyle Makeover Programs with solo-preneurs, professionals, small business owners, and large companies. Her Manifestation Method Program and Lifestyle Makeover Programs are designed to help people change their lives. For more information about Joan Marie and her upcoming, exclusive events, please go to: www.joanmariethegift.com
Learn more about Certified Master Intuitive Joan Marie Whelan –Intuitive Counseling and Intuition Coaching Specialist
Posted by Intuition Girl
Question 2
Dear Joan Marie: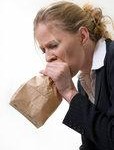 Every time I want to move forward in life I get severe anxiety attacks and I become paralyzed with fear. Will I ever be able to heal this?
Thank you,
Samantha Tucker
Answer 2
Dear Samantha:
This is a powerful question and one I deal with often with my clients. What seems to be happening is conflict between your Higher Self (your soul) and your Ego. It is really important not to force anything. Your child within is scared and you need to get to the bottom of it with her and find out why through your self-observation. Your Ego Mind actually believes that it is protecting you by bringing up your fear but in truth it is preventing your forward movement as you focus on your limiting beliefs.
I always recommend to my clients to ask their emotions to speak to them. Sit with your anxiety and fear- they have a voice- go beneath the words of what is there and allow the emotions to lift so you can let them go.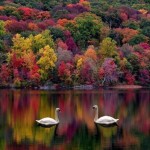 By observing our Ego thinking, we can become aware of those beliefs and feelings that are holding us back. It is important to learn how to create a continuous flow of love energy. Any of my meditation CD's will assist you with this. The Forgiveness and Healing Program will help tremendously as you change your feelings and dwell on that which brings you joy.
Our Ego is actually a gift to us when utilized in the right way. It reveals to us all those emotions that we need to let go of so we can grow and heal.
Joan Marie the Gift, Intuition Girl
Posted by Intuition Girl
Dear Joan,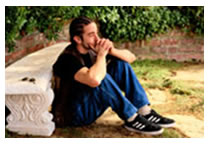 Life is really taking a toll on me. I have wanted to contact you for solong. I wish I could afford to talk with you more.
Job wise, where am I headed?
Finance, how do I get out of this?
Marriage, will it last?
How can I move on? My mind is spinning?
Help!
Sammy Jo
Answer
Dear Sammy Jo:
First and foremost you must control your mind.  It is taking over your life and setting you up for failure and destruction.  The best thing for me to do with you and everyone reading this answer is to put the ball back in your court and ask you to step up for yourself and take responsibility for your own answers.  What do you need to do to completely turn your life around?  If you could identify the biggest block that is stopping your forward motion in your life right now, your whole life, in an instant, could dramatically change for the better.
I want you to see where all the lack is in your life, not just with money but all aspects in your life.  Possibly it could be with communication, your health and /or your attitude—take the time to sit quietly and write about all your feelings of lack.  Then I want you to write out all your blessings – is anything going your way?
What is a gift in your life?  Where can you be a gift to yourself?  You are steering your ship towards the rocks.  The key for you right now is to turn the direction of your ship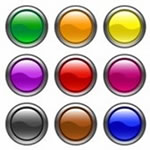 but that will take a strong intention, willingness and commitment.  You need to decide where you belong, where can you benefit and be of service and what can be a benefit to you.  Yes it takes work, of course, it can be exhausting—but we are speaking about you and your life and maybe it is time for you to be responsible for your choices.
When we focus on blessings and gifts even if it is one thing- and you focus on it often this alone can begin to open your heart and prepare you to receive another blessing such as a job.  Honest and sincere self-discovery is beneficial.  A pity party is not.   Start having open and honest communication with yourself and your partner.  Get real clear with what is working in your life.  Understand what is not working and decide to change it.
Self-observation is powerful.  Let go of what does not serve you, get resourceful and breath life back into your body, mind and spirit.  Before you can enjoy and experience positive change in your external life, you need to work on the positive and nurturing change on the inside of you.  Learn to receive and appreciate the blessings that are waiting for you.  Believe that you deserve to receive
Many Blessings,
Joan Marie Whelan
© Copyright – All Rights Reserved
By Joan Marie the Gift, Intuition Girl
About the Author: Joan Marie Whelan, an internationally known intuitive specialist, business consultant, medium, and coach travels throughout the United States sharing her gifts and the Manifestation Method with solo-preneurs, professionals, small business owners, and large companies , please go to:www.joanmariewhelan.com