Posted by Intuition Girl
Wake up and decide how powerful your energy is. What wave are you creating? is it a powerful destructive wave or one of support?
Allow yourself to understand your power and strength and be clear about the energy that you are putting out into the world.
Learn more about Psychic Medium Joan Marie Whelan — Intuition Counselor and Intuition Coaching Specialist
http://www.joanmariewhelan.com/
http://www.intuitiongirl.com/
Posted by Intuition Girl
Posted by Intuition Girl
Dear Joan,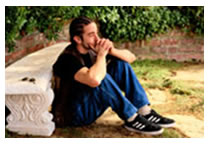 Life is really taking a toll on me. I have wanted to contact you for solong. I wish I could afford to talk with you more.
Job wise, where am I headed?
Finance, how do I get out of this?
Marriage, will it last?
How can I move on? My mind is spinning?
Help!
Sammy Jo
Answer
Dear Sammy Jo:
First and foremost you must control your mind.  It is taking over your life and setting you up for failure and destruction.  The best thing for me to do with you and everyone reading this answer is to put the ball back in your court and ask you to step up for yourself and take responsibility for your own answers.  What do you need to do to completely turn your life around?  If you could identify the biggest block that is stopping your forward motion in your life right now, your whole life, in an instant, could dramatically change for the better.
I want you to see where all the lack is in your life, not just with money but all aspects in your life.  Possibly it could be with communication, your health and /or your attitude—take the time to sit quietly and write about all your feelings of lack.  Then I want you to write out all your blessings – is anything going your way?
What is a gift in your life?  Where can you be a gift to yourself?  You are steering your ship towards the rocks.  The key for you right now is to turn the direction of your ship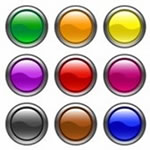 but that will take a strong intention, willingness and commitment.  You need to decide where you belong, where can you benefit and be of service and what can be a benefit to you.  Yes it takes work, of course, it can be exhausting—but we are speaking about you and your life and maybe it is time for you to be responsible for your choices.
When we focus on blessings and gifts even if it is one thing- and you focus on it often this alone can begin to open your heart and prepare you to receive another blessing such as a job.  Honest and sincere self-discovery is beneficial.  A pity party is not.   Start having open and honest communication with yourself and your partner.  Get real clear with what is working in your life.  Understand what is not working and decide to change it.
Self-observation is powerful.  Let go of what does not serve you, get resourceful and breath life back into your body, mind and spirit.  Before you can enjoy and experience positive change in your external life, you need to work on the positive and nurturing change on the inside of you.  Learn to receive and appreciate the blessings that are waiting for you.  Believe that you deserve to receive
Many Blessings,
Joan Marie Whelan
© Copyright – All Rights Reserved
By Joan Marie the Gift, Intuition Girl
About the Author: Joan Marie Whelan, an internationally known intuitive specialist, business consultant, medium, and coach travels throughout the United States sharing her gifts and the Manifestation Method with solo-preneurs, professionals, small business owners, and large companies , please go to:www.joanmariewhelan.com