Posted by Intuition Girl

Has anyone ever asked you if you have discovered your niche? Since I was very young, I knew that one day I would be using my intuitive gifts to help others in life. That has been my niche from that time onto this very day. Once you realize what your niche is, it is like being a child who first learns how to link the alphabet together to form words. It is an awesome feeling finally being able to unfold the treasure that you have had available to you all along but were not quite sure what it all meant or how to successfully use it.
The same holds true to those of you who have struggled throughout your life because of missed opportunities. You work hard day in and day out; and by the end of the year, you look back and wonder where all your money has gone, where the time has gone or perhaps why things keep happening to you over and over again.  I promise that misfortune is not out to get you. What is happening, however, is the fact that you have locked away your niche and are not using it to your best potentiality.  A good example of that is in one of my past clients. As the proverbial "starving artist", he had worked retail management jobs for the better part of his life until he wanted to make a full-time career out of his "hobby" of painting beautiful structures on canvas. "I want to be a renowned artist like Michelangelo or Picasso," he said. His satisfaction came from the recognition of his artwork. By the time he completed my one-on-one intuitive coaching program, he had discovered his niche. He was ready to take his ability to the next level, but it was not nearly what he thought it would be.  Let's call him Mr. Smith… Mr. Smith decided to take night classes to finish his degree in the arts and became a teacher where he now teaches architecture and landscaping. Not only is he recognized for the great work that he does with these young adults in the community, he also gets to show others how to facilitate their own gifts to create their own useful works of art.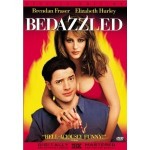 Of course, Mr. Smith is just one case. There are countless others, who have turned one, two or even numerous gifts into something useful, joyful and gratifying in their lives. Like Mr. Smith, they possess a unique niche but have neither discovered their gifts, nor have they sought other avenues to further their prospects with those gifts. Sometimes individuals become so focused on an idea that they do not see other paths they can take to fulfill their life dreams. This also applies to acquiring things and even people in your lives. Maybe you are trying to get the house you always wanted but it's just not happening fast enough for you. It seems like everything is working against you to finally settle into your new abode. Or perhaps you are like Elliot Richards in the film "Bedazzled" (played by Brendan Fraser). You are trying so hard to get the love of your life that you lose sight of what might just be right around the corner for you.  From this moment on, I do not want you to focus so much on trying to get everything at once, or just get one thing – rather, I want you to say to yourself: "Everything is as it should be." Remember, all things happen in life to help us to grow emotionally, mentally, spiritually and even professionally. When you learn to let go and let God, or simply allow the flow of the Universal Energy to guide your life, you unexpectedly will discover the niche you were intended to use and how to use it to fulfill your life's purpose. J
The individuals who are currently in my 5-Month Interactive Program are getting  it in a big way which has resulted in some fabulous new doors opening for them.  I have decided to make a commitment to host another 5-Month Interactive Program starting in May.  I encourage you to check it out and see how it just might be the perfect time for you to make your own personal discovery.  Go to www.joanmariewhelan.com/innercompass.com
Until we speak again, I am
Joan Marie – your Intuition Girl
© Finding Your Niche – 2012
By Joan Marie the Gift, Intuition Girl
About the Author: Joan Marie is the extraordinary lifestyle expert for everyday living. She travels throughout the United States sharing her gifts and her Lifestyle Makeover Programs with solo-preneurs, professionals, small business owners, and large companies. Her Manifestation Method Program and Lifestyle Makeover Programs are designed to help people change their lives. For more information about Joan Marie and her upcoming, exclusive events, please go to: www.joanmariethegift.com
Learn more about Certified Master Intuitive Joan Marie Whelan –Intuitive Counseling and Intuition Coaching Specialist
Posted by Intuition Girl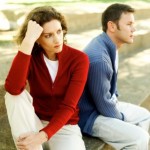 Have you been stuck in a dead-end job or relationship and cannot seem to move forward in your professional or personal life? Nine times out of ten, you are holding onto old emotional wounds that are preventing you from making wise decisions about your life and the direction you need to take to create a more rewarding, purpose-filled life.
If we refuse to heal ourselves, how can we begin to help heal those around us and the environment in which we live? In order to release your emotional stress and mental baggage from the past, you must find the power and strength within to heal yourself and others.
Emotional healing is an inside job! You must forgive yourself from your past hurts, pains, neglect, abuse, guilt and shame, among other negative feelings so that you can reclaim the joy-filled life you deserve to be living.
What choices do you make for yourself each and every day? If you are choosing to hang on to your hurtful feelings, then you are not making the right choices for you or your wellbeing. In fact, you are excluding yourself from inner peace and happiness. From here on out, you must decide to forgive yourself and the people who have hurt you. Next, release all that bitterness and anger that you have been keeping inside you. Go ahead and take a deep breath. Release all the negativity that has been stopping you from leading a successful life.

Practice putting yourself in proper balance with your emotions each and every day. As you do, you are actively choosing to stop being the victim and are becoming the victor to all your life challenges.
Let me help you pave the way to your emotional healing by joining me on my 5-Week Program on Forgiveness beginning June 1, 2010 at http://www.ItIsAnInsideJob.com today!
Until we speak again, I am
Joan Marie, Your Intuition Girl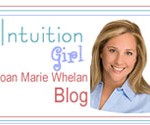 Learn more about Certified Master Intuitive Joan Marie Whelan — Intuitive Counseling and Intuition Coaching Specialist.