Posted by Intuition Girl

Has anyone ever asked you if you have discovered your niche? Since I was very young, I knew that one day I would be using my intuitive gifts to help others in life. That has been my niche from that time onto this very day. Once you realize what your niche is, it is like being a child who first learns how to link the alphabet together to form words. It is an awesome feeling finally being able to unfold the treasure that you have had available to you all along but were not quite sure what it all meant or how to successfully use it.
The same holds true to those of you who have struggled throughout your life because of missed opportunities. You work hard day in and day out; and by the end of the year, you look back and wonder where all your money has gone, where the time has gone or perhaps why things keep happening to you over and over again.  I promise that misfortune is not out to get you. What is happening, however, is the fact that you have locked away your niche and are not using it to your best potentiality.  A good example of that is in one of my past clients. As the proverbial "starving artist", he had worked retail management jobs for the better part of his life until he wanted to make a full-time career out of his "hobby" of painting beautiful structures on canvas. "I want to be a renowned artist like Michelangelo or Picasso," he said. His satisfaction came from the recognition of his artwork. By the time he completed my one-on-one intuitive coaching program, he had discovered his niche. He was ready to take his ability to the next level, but it was not nearly what he thought it would be.  Let's call him Mr. Smith… Mr. Smith decided to take night classes to finish his degree in the arts and became a teacher where he now teaches architecture and landscaping. Not only is he recognized for the great work that he does with these young adults in the community, he also gets to show others how to facilitate their own gifts to create their own useful works of art.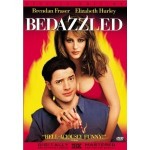 Of course, Mr. Smith is just one case. There are countless others, who have turned one, two or even numerous gifts into something useful, joyful and gratifying in their lives. Like Mr. Smith, they possess a unique niche but have neither discovered their gifts, nor have they sought other avenues to further their prospects with those gifts. Sometimes individuals become so focused on an idea that they do not see other paths they can take to fulfill their life dreams. This also applies to acquiring things and even people in your lives. Maybe you are trying to get the house you always wanted but it's just not happening fast enough for you. It seems like everything is working against you to finally settle into your new abode. Or perhaps you are like Elliot Richards in the film "Bedazzled" (played by Brendan Fraser). You are trying so hard to get the love of your life that you lose sight of what might just be right around the corner for you.  From this moment on, I do not want you to focus so much on trying to get everything at once, or just get one thing – rather, I want you to say to yourself: "Everything is as it should be." Remember, all things happen in life to help us to grow emotionally, mentally, spiritually and even professionally. When you learn to let go and let God, or simply allow the flow of the Universal Energy to guide your life, you unexpectedly will discover the niche you were intended to use and how to use it to fulfill your life's purpose. J
The individuals who are currently in my 5-Month Interactive Program are getting  it in a big way which has resulted in some fabulous new doors opening for them.  I have decided to make a commitment to host another 5-Month Interactive Program starting in May.  I encourage you to check it out and see how it just might be the perfect time for you to make your own personal discovery.  Go to www.joanmariewhelan.com/innercompass.com
Until we speak again, I am
Joan Marie – your Intuition Girl
© Finding Your Niche – 2012
By Joan Marie the Gift, Intuition Girl
About the Author: Joan Marie is the extraordinary lifestyle expert for everyday living. She travels throughout the United States sharing her gifts and her Lifestyle Makeover Programs with solo-preneurs, professionals, small business owners, and large companies. Her Manifestation Method Program and Lifestyle Makeover Programs are designed to help people change their lives. For more information about Joan Marie and her upcoming, exclusive events, please go to: www.joanmariethegift.com
Learn more about Certified Master Intuitive Joan Marie Whelan –Intuitive Counseling and Intuition Coaching Specialist
Posted by Intuition Girl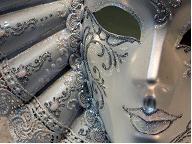 Are you wearing a mask to hide your sadness or identity? Isn't it time you removed the facade to let your light shine through? Like the great pumpkin, you must cut away the layers of waxed skin to create a brightly-lit jack-o-lantern.
But let's not forget that autumn is more than a time for trick-or-treating; in fact, it's the perfect occasion to harvest the abundance that awaits you if you're willing to realize your potential.
I can't do it!
How many times have you thought that you just can't go any further? How many times have you questioned your own abilities to create happiness and prosperity in your life? How often have you asked yourself, "Why should I even try?" If you've asked yourself any of the aforementioned questions, then it's time to unveil your authentic self so you can rise above life's circumstances to initiate real forward motion.
Here are a few tips to start your inner-healing process:
1. Stop beating yourself up. When you begin to over-criticize yourself, you plant negative seeds in your mind. Once these seeds take sprout, the roots of pessimism begin to implant themselves in every cell of your body, mind, and spirit. This type of thinking results in stress, anxiety, and even physical illness.
2. Replace negative thought patterns. Reinvent the way you think. Instead of focusing on everything that went wrong, I want you to concentrate on everything that can go right. Don't say, "I can't." Instead, say aloud to yourself, "I can." When life begins to get you down, throw a boomerang of happiness. When you project happiness, it comes back to you. Break here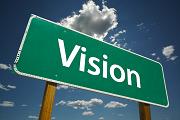 3. Visualize your success. I can't stress this enough. In order to start creating prosperity in your life, you must imagine the success that you can achieve. Figuratively speaking, you need to get down to the nitty-gritty details of what it is you want so you can embrace it fully. If you're unhappy with your mundane career and are interested in pursuing a more exciting one; for example, in seeking a rewarding position as a firefighter, the first thing you need to do is imagine yourself in uniform. Imagine yourself dressed in yellow. Visualize the red fire truck, and you're driving it to the fire scene. Whatever the career of your dreams is, you have to taste it, feel it, see it, and focus on it – every single day until you get it. In doing so, your intention transforms into action. Action results in the outcome you want.
That same methodology works well with anything that you are presently seeking. Doesn't matter if it's a job, a home, a relationship, health, wealth or prestige…whatever it is that your heart desires can become a reality when you remove the mask and start listening to your intuition and redefining your future.
Until we speak again, I am
Joan Marie the Gift, Intuition Girl
© Copyright – All Rights Reserved
What are you masking?
By Joan Marie the Gift, Intuition Girl
Posted by Intuition Girl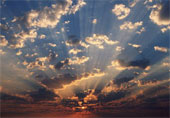 Were you aware that you have the power inside you to create positivity and prosperity? You do. When you use your imagination to view challenges as opportunities, you begin to re-pattern your thoughts and your mindset into a more powerful one that steers the positive flow of Universal energy into your heart and into your soul being. Challenge yourself to rise to the occasion and remove any and all negative and destructive thought patterns from your mind. When you do, you start to see the clarity that shapes your future into a positive and brighter one. But it doesn't end there because…as a matter of fact — you discover how to manifest and claim your rightful destiny. Your imagination is a powerful tool in redesigning your life; and the more you practice positive meditation, the more you begin to discover your soul being and the value of its instrumental worth in your life. Your meditation practice opens greater channels of awareness, which results in a shift in your reality. Read the rest of this entry »
Posted by Intuition Girl
Successful people are worth listening to and learning from. I've pulled together some of my favorite quotes that successful business people have said about how to achieve an extraordinary lifestyle, manifesting the desires of your heart. Intuition plays a big part in what your life turns out to be; your connection with your soul's purpose also plays a large part. So, enough said, on with this invaluable wisdom…
Posted by Intuition Girl
Wealth Freedom and You, is a Joan Marie Live Community Forum, dedicated to bringing together ideas, philosophies and resources to help you create and manifest a life filled with happiness, health, wealth and real prosperity that you can touch and see.
When we choose to commit ourselves to achieving positive life transformations, it is simply remarkable how wealth freedom liberates us from otherwise trivial nuisances. Friendships are easier made, businesses are run more proficiently, physical constitution is improved – and more over, love and opportunity find us even when we aren't looking.