Posted by Intuition Girl
How do you achieve balance in your life?  Imagine a weight scale: on either side we must place equal parts of our life to balance out the scales.  Too much of one portion, and the equilibrium is offset.  Having an uneven balance can potentially tip and topple the scale.  Having too little on the scale won't give it any weight at all.  BUT, when we put just the right amounts on each side of the scale, we find a force that is both strong and balanced — that is much like life.
The center of our scale is our physical being, and in each arm we hold the keys to intuition, spirituality, emotional perseverance, knowledge, and vision.  When we put all the essential keys together to form perfect balance, we find that inner peace is the result. Read the rest of this entry »
Posted by Intuition Girl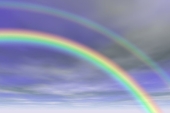 We've all heard about it, talked about it, and maybe we've even seen it in action…what I'm talking about is simple, unadulterated hope. What is it in 2009 that you want to achieve in life? The New Year holiday fanfare is over, the fireworks have all been blown, and the celebration has ended…now what? First things first — don't let the celebration end! Why do you think we celebrate the New Year in the first place? It's the perfect opportunity to create a new vision and belief in you. This is the best time for you to learn how to overcome challenging situations; and it allows you to rediscover your authentic self that is just waiting to get out from under all the hype of mundane living.
We often lose ourselves in the excitement of the New Year's Eve and forget that we are allowed to continue to embrace and celebrate life in bigger and better ways. What a healthy, innovative way to move forward in life in this new year by reinventing yourself and creating an extraordinary lifestyle for yourself. For goodness sakes — when you get sour lemons, make lemonade! Make an oath to yourself that whatever comes your way, (or whatever has been in your way) you're going to take a fresh perspective on the situation and choose the path that is right and prosperous for you! Read the rest of this entry »
Posted by Intuition Girl
In this week's edition of Straight Talk with the Intuition Girl, I help a woman explore her innate intuitive abilities.
Hi Joan Marie,

I believe that I have a special gift or gifts, and I truly need confirmation, because my life's passion is to help others.

Tonia Austin Baltimore, MD
Hi Tonia

Everyone has special gifts and we are all here to help each other; your innate feelings about that truth is your confirmation. What I think you should be focusing on now is to build a solid foundation for yourself and your life as to your true purpose and your recognition and acceptance of your authentic self. You would be surprised with the number of people who sincerely want to help others; my biggest concern is that too many people do not realize that while it is wonderful to help others it is equally important not to take on their energy or emotions and make them your own. In my "Coaching Collection Program", there is a CD called the "Magic is in You". I highly encourage you to use this program it would set you on your path which in turn will allow you to create and utilize your gifts at a deeper level; then you will automatically help others. Believe it or not, people do mirror you when you are in alignment with your soul's purpose.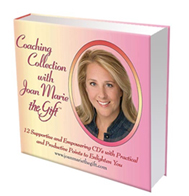 I am sure a lot of you do not realize that I, too, need to be vigilant in protecting me and keeping my energy field protected; with all the work I do with and for others, I am constantly needing to work on myself so that I can stay exceptionally centered and grounded. I encourage you to stay in alignment with your own Soul then the gifts you receive will be awesome.
Blessings,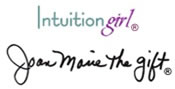 Posted by Intuition Girl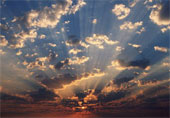 Were you aware that you have the power inside you to create positivity and prosperity? You do. When you use your imagination to view challenges as opportunities, you begin to re-pattern your thoughts and your mindset into a more powerful one that steers the positive flow of Universal energy into your heart and into your soul being. Challenge yourself to rise to the occasion and remove any and all negative and destructive thought patterns from your mind. When you do, you start to see the clarity that shapes your future into a positive and brighter one. But it doesn't end there because…as a matter of fact — you discover how to manifest and claim your rightful destiny. Your imagination is a powerful tool in redesigning your life; and the more you practice positive meditation, the more you begin to discover your soul being and the value of its instrumental worth in your life. Your meditation practice opens greater channels of awareness, which results in a shift in your reality. Read the rest of this entry »