Posted by Intuition Girl
Are you the lead up signer or the backup singer in your own life?
If you are the lead singer in your own life, what music do you play, what are the songs that you like?
Posted by Intuition Girl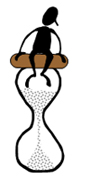 Do you play the waiting game? In other words, do you procrastinate on your plans to the point of paralysis? It is one thing to be pragmatic about a given strategy or initiative; but once the assessment is complete, it is time to move onto the next step. Too often, people get caught up in the waiting game in the hopes that "something good is going to happen", but never see the thought through fruition. They simply think that by doing nothing to progress their lives, that fate will somehow jump up to the plate and drop the golden goose egg in their laps. This is not how success works. In fact, the mindset of "hoping" for something good to happen might be a good start, but it is in no way a means to an end. If you choose to deliberate too long on making the next move toward your success, you become too complacent and instead of progressing, you start to stagnate in the same place.
When life gets dull or dire, you may think that there is no end in sight. You may even believe that no matter what you do, it will not help you move forward to get out of your slump. Truth is if you keep believing that, you are right. Henry Ford once said, "You can't build a reputation on what you are going to do." That is the key phrase, "going to do". Life is more about the actual "doing" than it is the "going to do's". He also said, "It has been my observation that most people get ahead during the time that others waste." Are you wasting your talent and time? The act of taking your ideas and transforming them into reality is what moves you; and for what life becomes more meaningful. The realization of turning dreams into real success is the cornerstone to gaining significant purpose in life.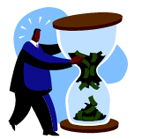 If you are sitting here right now wondering why you have put off plans for so long, then it is now time to make your move. You cannot depend on empty promises you have made to yourself. Only you have the gift to awaken your creative talents to achieve goals you want in life. Stop postponing your success because no one else can or will make it happen for you. Ultimately, it is entirely up to you whether or not you apply your ideas and turn those ideas into tangible fortune. Ask yourself: What is it that I really want in life? Yes, it is an open-ended question. For many of you, it will be good health, for others it may be a career move or perhaps a blanket statement like, "I want to be wealthy." It is a fundamental certainty that many millionaires acquired their riches through strong motivation and genuine desire to achieve. Hope may have played a role in the planning stages, but it was the action upon which they based their strategy that got the ball rolling. If you want to gain wealth, achieve overall wellbeing, and lead a joy-filled life, then you must choose to do what it takes to get the ball rolling in the direction you want it to go. From today forward, I want you to keep the mindset that all things are possible when you act upon the thing it is you want in your life. Don't wait for success to fall in your lap, your odds are better getting struck by lightning.
© Copyright – All Rights Reserved
The waiting game
By Joan Marie the Gift, Intuition Girl
Posted by Intuition Girl

Has anyone ever asked you if you have discovered your niche? Since I was very young, I knew that one day I would be using my intuitive gifts to help others in life. That has been my niche from that time onto this very day. Once you realize what your niche is, it is like being a child who first learns how to link the alphabet together to form words. It is an awesome feeling finally being able to unfold the treasure that you have had available to you all along but were not quite sure what it all meant or how to successfully use it.
The same holds true to those of you who have struggled throughout your life because of missed opportunities. You work hard day in and day out; and by the end of the year, you look back and wonder where all your money has gone, where the time has gone or perhaps why things keep happening to you over and over again.  I promise that misfortune is not out to get you. What is happening, however, is the fact that you have locked away your niche and are not using it to your best potentiality.  A good example of that is in one of my past clients. As the proverbial "starving artist", he had worked retail management jobs for the better part of his life until he wanted to make a full-time career out of his "hobby" of painting beautiful structures on canvas. "I want to be a renowned artist like Michelangelo or Picasso," he said. His satisfaction came from the recognition of his artwork. By the time he completed my one-on-one intuitive coaching program, he had discovered his niche. He was ready to take his ability to the next level, but it was not nearly what he thought it would be.  Let's call him Mr. Smith… Mr. Smith decided to take night classes to finish his degree in the arts and became a teacher where he now teaches architecture and landscaping. Not only is he recognized for the great work that he does with these young adults in the community, he also gets to show others how to facilitate their own gifts to create their own useful works of art.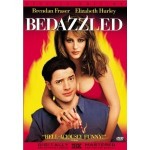 Of course, Mr. Smith is just one case. There are countless others, who have turned one, two or even numerous gifts into something useful, joyful and gratifying in their lives. Like Mr. Smith, they possess a unique niche but have neither discovered their gifts, nor have they sought other avenues to further their prospects with those gifts. Sometimes individuals become so focused on an idea that they do not see other paths they can take to fulfill their life dreams. This also applies to acquiring things and even people in your lives. Maybe you are trying to get the house you always wanted but it's just not happening fast enough for you. It seems like everything is working against you to finally settle into your new abode. Or perhaps you are like Elliot Richards in the film "Bedazzled" (played by Brendan Fraser). You are trying so hard to get the love of your life that you lose sight of what might just be right around the corner for you.  From this moment on, I do not want you to focus so much on trying to get everything at once, or just get one thing – rather, I want you to say to yourself: "Everything is as it should be." Remember, all things happen in life to help us to grow emotionally, mentally, spiritually and even professionally. When you learn to let go and let God, or simply allow the flow of the Universal Energy to guide your life, you unexpectedly will discover the niche you were intended to use and how to use it to fulfill your life's purpose. J
The individuals who are currently in my 5-Month Interactive Program are getting  it in a big way which has resulted in some fabulous new doors opening for them.  I have decided to make a commitment to host another 5-Month Interactive Program starting in May.  I encourage you to check it out and see how it just might be the perfect time for you to make your own personal discovery.  Go to www.joanmariewhelan.com/innercompass.com
Until we speak again, I am
Joan Marie – your Intuition Girl
© Finding Your Niche – 2012
By Joan Marie the Gift, Intuition Girl
About the Author: Joan Marie is the extraordinary lifestyle expert for everyday living. She travels throughout the United States sharing her gifts and her Lifestyle Makeover Programs with solo-preneurs, professionals, small business owners, and large companies. Her Manifestation Method Program and Lifestyle Makeover Programs are designed to help people change their lives. For more information about Joan Marie and her upcoming, exclusive events, please go to: www.joanmariethegift.com
Learn more about Certified Master Intuitive Joan Marie Whelan –Intuitive Counseling and Intuition Coaching Specialist