Posted by Intuition Girl
4  signs that you may be intuitive

Have you ever wondered how psychic people are able to "see" events before they happen? Or why some individuals instinctively know  how to pick the right numbers on a lottery ticket? Is it science or is it just luck? Being intuitive means that you have reached a higher level of dynamic consciousness that allows you to pick up on things around you before they happen. In some individuals, intuition comes naturally. In others, intuition is an art that requires practice, meditation and complete focus. In either case, to use your intuition effectively, you must restructure your thinking patterns and behaviors so that you can manifest your strengths and energy source to your highest potential. But you may already be intuitive and you may just not be aware of it.  Here are five signs that may reveal your innate intuitive abilities:
1.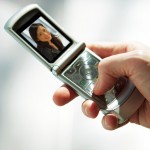 Reaching out and touching someone? Five minutes before the phone rings, you know it is going to ring. Not only do you know that the phone is going to ring, but you know the specific person that is going to be calling you. If you have this ability, you might just be intuitive.
2. Are you a sensitive person? Do you bask in your atmosphere? Do you perceive things, events or other situations based on your gut feeling or instinct? Are you perfectly content living in the vision of tomorrow? Do you dislike the mundane and are always searching for the new and potentiality? If you have these insights, you might just be intuitive.
3.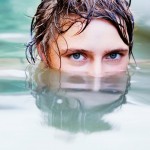 What lies beneath… Sometimes, individuals have a natural perception of what people are thinking. Commonly referred to as mental telepathy, individuals are able to "hear" the thoughts of others both in the immediate vicinity and afar. Another word for this is empathy. When we see or hear from certain people, we sometimes are adept at picking up on what the individual is feeling or thinking simply because we are all synonymous in thought in the Universal flow of energy. It is that oneness that supplies us with the information that "lies beneath" what is immediately present to us. A good example of how empathy and telepathy work hand in hand is to look at a major earth-shattering event like the tsunami in 2004. While you or I may not have physically been there, we could feel the pain and suffering of those who were. The reasons we can feel those emotions is because we are Universally connected. If you have these types of abilities to feel empathy or telepathy, you might just be intuitive.
4.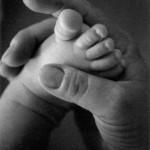 Oh, Baby! Did you know that the bond between mother and child is so strong that nursing mothers will sometimes come into milk when her child is hungry — even if that child is on the other side of town? In a lot of pregnant women, the telepathic bond between mother and womb becomes stronger as the trimesters wear on, allowing the in vivo infant to pick up on mom before he has even made his grand entrance. If you have ever felt a psychic connection to your infant, you might just be intuitive.
Whether or not you have the aforementioned abilities, please note that you have the power to re-discover and fine-tune your intuitive talents. Each and every one of us has the ability to hone in and tap into our natural gift of intuition if we are only willing to practice the art of meditation and concentration to put us in proper alignment with the universal flow of energy. Once we achieve that harmonic balance between ourselves and the dynamic energy that exists in us and all around us, we will actually awaken our intuition and our higher conscience to achieve happiness, peace and prosperity in all aspects of life.
Let me show you how to tap into your intuitive powers today! I am offering a dynamic 9-Week Program starting September 21, 2010 or you can purchase separately my workbook and CD course and learn how to tap into your intuitive powers.  Check it out today at: http://www.intuitivexpert.com/
Learn more how Professional Medium Joan Marie Whelan – Intuitive Coach and Intuitive Specialist can help you unlock the key to your power!
Posted by Intuition Girl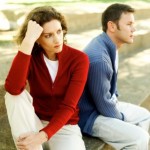 Have you been stuck in a dead-end job or relationship and cannot seem to move forward in your professional or personal life? Nine times out of ten, you are holding onto old emotional wounds that are preventing you from making wise decisions about your life and the direction you need to take to create a more rewarding, purpose-filled life.
If we refuse to heal ourselves, how can we begin to help heal those around us and the environment in which we live? In order to release your emotional stress and mental baggage from the past, you must find the power and strength within to heal yourself and others.
Emotional healing is an inside job! You must forgive yourself from your past hurts, pains, neglect, abuse, guilt and shame, among other negative feelings so that you can reclaim the joy-filled life you deserve to be living.
What choices do you make for yourself each and every day? If you are choosing to hang on to your hurtful feelings, then you are not making the right choices for you or your wellbeing. In fact, you are excluding yourself from inner peace and happiness. From here on out, you must decide to forgive yourself and the people who have hurt you. Next, release all that bitterness and anger that you have been keeping inside you. Go ahead and take a deep breath. Release all the negativity that has been stopping you from leading a successful life.

Practice putting yourself in proper balance with your emotions each and every day. As you do, you are actively choosing to stop being the victim and are becoming the victor to all your life challenges.
Let me help you pave the way to your emotional healing by joining me on my 5-Week Program on Forgiveness beginning June 1, 2010 at http://www.ItIsAnInsideJob.com today!
Until we speak again, I am
Joan Marie, Your Intuition Girl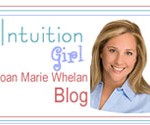 Learn more about Certified Master Intuitive Joan Marie Whelan — Intuitive Counseling and Intuition Coaching Specialist.
Posted by Intuition Girl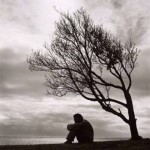 Losing is a part of everyday life. You can get beat and you will be recognized for doing your best but that is all part of life's true gifts when we take them as lessons and learn from them. I honestly believe that we truly only can fail in life only when we quit. If we never quit then we never fail. What a simple approach — think about it.
Half the struggles in life are about learning how to choose your battles wisely and to remain vigilant and persistent in doing so. The winning strategy here is not to "win the proverbial war," but to win at what you do best and not give up in the act. Margaret Thatcher once said that you may have to fight the battle more than once to win it, and that is not only a challenge to you, but a fact in life. I cannot begin to imagine how many wonderful feats would not have been accomplished had it not been for the tenacity and determination of those talented individuals who created some of the lackluster tools that we now take for granted. Alexander Graham Bell could never have fathomed the routine use of his telephone, nor could he have ever foreseen the branches it would take in its expansion toward wireless communications. But it was his struggle to create something new and innovative that led to what we have today. It did not happen overnight, and it was not an easy feat – but his vigilance and persistence paid off in the end.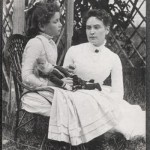 Another fine example of overcoming failures to live a purpose-filled life was a teacher by the name of Anne Sullivan. Had Sullivan ever conceded to her misgivings of trying to teach a deaf and blind girl, there never would have been such an inspirational story of going against all odds to do the seemingly impossible…but she did. Sullivan was convinced to use persistence and willpower to help develop one of the fondest motivational and heart-touching stories of all time: Helen Keller; who subsequently went on to writing and publishing 12 books, among pursuing several other lifeworks.
Of course there are many other success stories throughout the course of history. I would not have enough days in a lifetime to tell you about those who went on to overcome failures to succeed at what they did best.
What does failing in life mean to you? Have you given up on trying to succeed or have you lost one battle to fight yet another one? We live to fight another day and that is the importance of vitality. If we no longer have reason to rise above the human condition and circumstance, then we have not begun to live at all. My challenge to you is to look within yourself to discover your hidden talents so that you too, can manifest prosperity, happiness and a purpose-filled life. Failure is not a curse word, but a blessing in disguise. It is through failure that we learn to humble ourselves. It is through failure that we learn what not to do and what precisely it is we need to do in order to succeed. Failure is in virtue, the defining thread of life that enables us to see our shortcomings and discover our potentiality.
If you believe that you will fail, surely that will be the case. But the same holds true for those who believe that they will succeed. When you plant the seed of fortune in your mind and spirit, you begin to manifest blessings that have long awaited you. As we grow, we learn from our mistakes. In Walt Disney's "The Lion King," Rafiki swats Simba on the head with a stick. He then says to the young lion cub that the past can hurt, but that he can either run from it or learn from it. In order to conquer your future, you must first forgive yourself and release your past. Learn from your failures and move forward with your head held high and with persistence and determination in your heart. You too, can manifest a prosperous and joy-filled life once you understand that past failures are not for you to carry, but from which to learn and to discover the true essence of you and who you intend to be.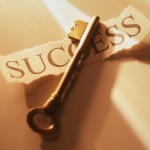 There are no real "failures" in life, after all – only valuable lessons to be learned. How we perceive our disappointments is half the work. How we react to them is the harder part of the lesson. Do you continue to struggle in your day to day routines because of past failures? It is time for you to let go of those old wounds and hurts. It is time for you to re-evaluate the choices that you have made so that you can make the right choices from this moment forward. You can no longer fail in life because as long as you never quit, you are destined for success…and that, my friends, you can take to the bank.
Until we speak again, I am
Joan Marie, Your Intuition Girl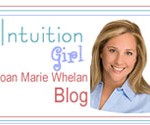 Learn more about Certified Master Intuitive Joan Marie Whelan — Intuitive Counseling and Intuition Coaching Specialist.  Joan Marie's next 5-Week program  on The Power of Forgiveness, the gift of Healing will start June 1, 2010—to learn more about it go to www.joanmariewhelan.com.
Posted by Intuition Girl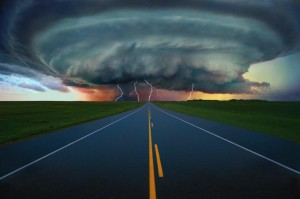 It appears all over the internet—fear, worry and concern about the coming of 2012. We are all hearing the doomsday messages across the board.  We hear about Mayan prophecies, we hear about Nostradamus, we hear about climate change, we hear about solar flares…and we have not even gotten started on all the earth changes that have been happening around us!    It is true that 2012 will be here soon and so much hype has already be spun around this year…but how we perceive it in advance and what we do as we encounter the possible change, can and will create the difference between peace and happiness, and fear and distress. We are all hearing the doomsday messages across the board.  I encourage you first—do not panic. Take a breath. Calm your nerves. Now, breathe again and get grounded.
For just a few minutes, I want you to reflect on the here and now. The year is 2010. We are at a pivotal time in history where we have the choice to decide our destiny. We can follow the lead of what terrible fate some are predicting or we can choose to live in the moment of now. Who in your life has meaning to you? What in your life has meaning to you? You see, you are all that you are. Your intuitive nature wants you to attach yourself to positive energy and go with the gentle flow of the universe. The more you let go and let God, the more you find that you can live in the present moment of inner peace, enlightenment, and the free spirit that resides within you. It is not necessary to live in state of constant paralysis because no matter what happens, you will find the strength and inner wisdom to overcome all things great and small.
We still have two years to get our acts together. Now is not the time to be running around like Chicken Little screaming "the sky is falling!"  We have too much to live for in the moment of now. Make your awakening in the here and now so that you can choose your destiny…program your life to become one of greatness and happiness. You can have the inner peace that you desire if you so resolve to pursue that path…but if you choose the latter – to live in a state of alarm and anxiety, it will lead you down a negative, winding path that will only bring you grief and misery.
Wake up to 2012 so that you will be prepared for the greatness that you are destined to achieve in your life. Wake up to 2012 and leave the fear and stress of what may or may not lie ahead of you. Your very life depends on it. If you live in anxiousness your physical health can and will deteriorate. When you live with inner peace… with the knowingness that all will be well, you will prevail over anything that you may encounter. Breathe. Relax. Know that you are in the right place at the right time; and whatever comes will not be an ending to a means, but a beginning to a new phase in your life.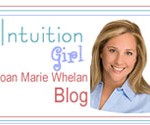 Learn more about Certified Master Intuitive Joan Marie Whelan – Intuitive Counseling and Intuition Coaching Specialist
Posted by Intuition Girl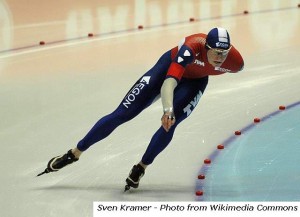 Dutchman, Sven Kramer was on his way to a gold medal and an Olympic record in the 10,000 meter race when his coach directed him to change lanes because in his mind he thought he was in the wrong lane.  The coach erred—Sven was actually in the right place at the right time and he knew it; but he chose not to follow his gut feelings – his intuition. His win was forfeited!
Have you ever been in the right place at the right time and something throws you off course? I am sure that has happened in your life at one time or another, and then afterward you kick yourself because you went against your higher instincts – your intuition.
Why is it valuable to use your Intuition?

6 helpful reasons
1. Intuition is Cost-Effective!
You do not need to pay others for advice; it is built into you. You do not have to make unnecessary appointments for a counselor or professor to tell you what you need to do. In most cases, your intuition is on-key…when you listen to it!
2. Intuition is Fool-proof
Ever heard that phrase, "you shall know the truth, and the truth will set you free"?  That is how intuition works. It is the rawest, purest, innate wisdom that helps you survive each and every day. When we don't follow our intuition, we usually regret it and too often after the fact, we see the wisdom that was previously ignored.  Your Intuition is that little voice in the back of your mind that says, "That road might be treacherous…" or "You need to check on Johnny…" or "I better make that call."  Of course there are numerous times we tap into our intuition, and we do not even realize we are doing so. That is why it is fool-proof: it is always there!
3. Intuition is your Dream Catcher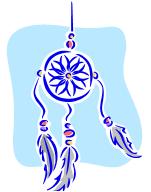 Your intuitive power opens you up to identify new possibilities. Dreams are the centerpiece to our imagination, our hopes, our goals, and even our fears. With intuition as our guide, we need not rely on outside forces to fulfill our desires. Our gut feeling is not a gamble – it is the real deal. Because it is a mainstay in our lives, we do not have to make high-stake choices based on a stranger's analysis or theory. Instead, we discover that our inner consciousness has all the mind tools at our disposal to make the right choices to realize those opportunities that are right for each one of us.
4. Your Intuition is 24/7
It is part of your essence so it is with you all the time. Of what service are you aware that is available to you 60 minutes an hour, 24 hours a day, seven days a week, and 52 weeks per year…for free? Today, we might get 24-hour service but it is going to cost for every day we have it. Imagine your intuition as your fast-food for thought on a moment's notice. No waiting in line to be serviced, no cashier to pay, no traffic hassle, no others cutting in line – it is entirely yours to do with as you please whenever you want at absolutely no financial cost to you. Wow!
5. Intuition is a True Treasure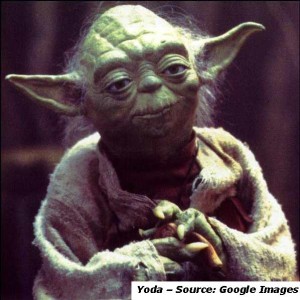 Your intuitive power is a priceless talent that you possess so honor and respect it. Do not take it for granted. Listen to it. It is your ultimate mentor –your Yoda of the mind, heart and spirit. When Luke said, "I can't believe it," wise Yoda responded, "That's why you fail." Your intuition is priceless and can help you to succeed on all levels of living…when you truly listen to it and start believing in yourself. "Let the force be with you…"
6. Intuition makes you self-sufficient
Once you realize that you can make sound and wise decisions by going within, you become self sufficient and truly more self-confident.  All your success is completely within reach and in your hands.  That is the secret to your innermost source – your intuition makes you stronger, happier and more self-reliant when you need it the most and when it counts the most.  Ask Sven Kramer if he would have listened to his intuition – I guarantee if he had a chance to repeat his race and listen to his gut feelings, he would have.
Whom do you Trust? Yourself

It is imperative to plant the seeds of trust in your Soul, your inner gut, your Intuition.  It does not matter what you call it; however, what does matter is that you trust it implicitly.  How does one do that? That is exactly what I teach and coach people.  If a person does not know him or herself implicitly, they will not be able to distinguish between the right and wrong information that is constantly coming into their mind.  The mind is a powerful mechanism that can steer us in the right direction when utilized properly.
We already possess the greatest knowledge of the Universal flow deep within our core but we haven't learned how to tap into that knowledge and utilize it for our highest and best good.  When we are willing to re-discover our authentic Self and continually go to the Source for our guidance and support, we will reap the reward. The knowledge of who you are simply lies deep within you. Don't you think it is time to unbury your greatest treasure?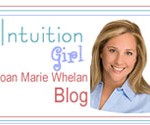 Learn more about Certified Master Intuitive Joan Marie Whelan – Intuitive Counseling and Intuition Coaching Specialist