Posted by Intuition Girl
Watch Joan Marie share powerful information with the audience at the Doctors.
Follow Joan Marie on
https://www.facebook.com/JoanMarieFanPage
Posted by Intuition Girl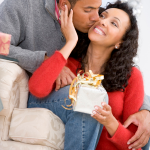 When it comes to matters of the heart, your hormones tend to take over your consciousness and you do not always see, nor do you want to see the red flags that show up right before your own eyes. It is difficult fighting the battle between your passion and your intuition. The two do not always mesh well.
When you first start dating someone, you enter the euphoric phase where you truly want the potential for the two of you – your hopes, your dreams, your future, your legacy. Beyond the veil of physical appearance and your raging emotions, your blinders are often on to the most obvious signs that are foreboding of a rough road ahead.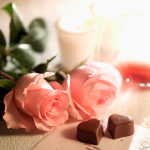 Remember, you must always keep your head in check when it comes to love and passion. What you see on the surface may not always be what is bubbling just below. Put aside the love trinkets (flowers, jewelry, candy hearts), put aside the physical intimacy, and put aside the euphoria for just a few minutes and take these five intuitive signs to heart when it comes to determining whether or not he may be Mr. Right:
1.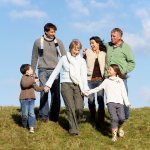 How does he interact with members of his family? Is he respectful and courteous to his parents and siblings? If he exhibits signs of hostility or antipathy, he may be harboring baggage that can and will affect your prospective relationship sooner or later. There is an old adage that says, "How a man treats his mother is how he will treat his wife (or girlfriend)." Now that goes without saying that no man should be so clingy to his mother that he has issues of insecurity.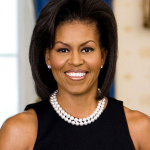 In a recent interview with Michelle Obama conducted by Glamour Magazine, the First Lady gave the following advice: "Don't look at the bankbook or the title. Look at the heart. Look at the soul. Look at how the guy treats his mother and what he says about women. How he acts with children he doesn't know. And, more important, how does he treat you? When you're dating a man, you should always feel good." Smart advice. If you keep your intuitive radar on, you will be able to spot Mr. Right or Mr. Wrong a mile away.
2.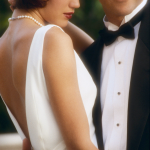 Does he shower you with affection or material gifts? Intuitively, you know that affection goes a long way. As long as he is not smothering you, love and touch demonstrate that he is into you and how much you mean to him. If he is purchasing you a lot of expensive and lavish gifts it may be flattering at first, but what's in it for him? Is he doing it to impress you or is he doing it to be in charge of you? Ask yourself, "what does he want in return?" Or worse, does he associate love with material gain and fancy you as yet another material object? A small trinket here and there is fine, but if it is all the time, read your intuition.
3. How does his personal home or office appear? Is it in order or is it in disarray? If he has a clean but lived-in home he is comfortable in his own skin. But if his environment is chaotic, overly-messy or cluttered, you may want to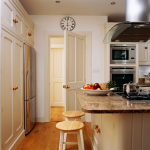 rethink your relationship. This is a warning sign that suggests he may not care about his livelihood or is looking for someone to pick up after him. Notwithstanding spring cleaning, Mr. Right should have a welcoming personal space that is both clutter-free and clean. The same holds true if he is a neat freak. If you open the kitchen cabinet and his drinking glasses are in perfect alignment, as are every other item, he may have an obsessive compulsive disorder (OCD). Intuition, ladies, intuition.
4. Addictive behaviors. Speaking of OCD, have you noticed any addictive behaviors that may be sending a red flag? What I mean by that is pay attention to the places that your significant other wants to go and the things that he finds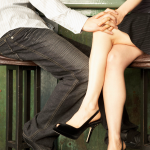 entertaining. If you find yourself always going to the local bar scene with him, he may have an alcohol addiction. Or if all he wants to do is play video games with you, he may be suffering from Peter Pan syndrome. There is nothing wrong with a few nights out at the club or playing a game or two along the way, but if it becomes an unhealthy pattern, listen to your gut feeling and understand that this may become the daily norm if you choose to stay in the relationship.
5.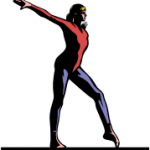 Balance. This is the toughest part of the equation. In your relationship, do you find yourself laughing more than crying? Do you find yourself enjoying sensual encounters, or do you feel like you're practicing a duty? Do you both share similar dreams and convictions, or do you have to ask him, "What the heck are you thinking?" Can you have a sensible conversation with his family and he with yours? Do you both share a sense of oneness in both private and in public? Is there an equal amount of give and take or are you the one doing all the giving? Intuitively, you know what is the right choice for you. In matters of the heart, you may have to overlook some habits or behavioral patterns that you can live with - but if you feel in your soul that eventually some of these behaviors will compel you to run away, then now is the time to revisit your feelings and get in check with your intuition.
Until we speak again, I am
Joan Marie Whelan – your Intuition Girl
©Copyright–All Rights Reserved
5 Intuitive Signs to tell if He is Mr. Right
By Joan Marie the Gift, Intuition Girl
About the Author: Joan Marie is the extraordinary lifestyle expert for everyday living. She travels throughout the United States sharing her gifts and her Lifestyle Makeover Programs with solo-preneurs, professionals, small business owners, and large companies. Her Manifestation Method Program and Lifestyle Makeover Programs are designed to help people change their lives. For more information about Joan Marie and her upcoming, exclusive events, please go to: www.joanmariethegift.com
Learn more about Certified Master Intuitive Joan Marie Whelan –Intuitive Counseling and Intuition Coaching Specialist
Posted by Intuition Girl
"We are all in the world together and so we must work together for the benefit of the whole in order for all of us to coexist in balance and harmony." – Joan Marie Whelan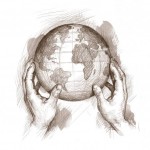 The "whole" in this instance is the "whole" Universe, and the Universal flow of energy. When we work against the flow of Universal energy, we are disrupting harmony and balance in our own lives, the lives of others, and even the kinetic energy from around the globe. We truly are in a transformational movement and now is the perfect time to learn from the inner truth that is ready to reveal itself to us.
While the entire Nation is in the process of recovery from grueling economic circumstances, we are also in a time of transformation and reawakening to what values are most important in our lives.  What are your personal and professional priorities? In what behaviors are you engaged? How are you spiritually, emotionally, physically and financially? How you work with the Universal flow of energy determines your strength in matters of stamina, mental awareness, emotional well-being, fiscal stability and intuitive power.
Sometimes, we have to take a few steps backward to make the climb upward. That is how many of our unseen blessings come to us.  We are given opportunities again and again to realize our true potentiality in becoming part of the solution to both peace and harmony in even the most difficult times.

Here are five simple tips to coexisting in peace and harmony:
1. Reexamine your ultimate goal and purpose of life, including your economic well-being.
2. Instead of thinking financial recovery, think moral recovery first!
3. Practice compassion, sharing and caring.
4. Learn and apply genuine acceptance of other people's opinions.
5. Never respond with anger, hatred or ridicule.
Like Michael Jackson's song, "Man in the Mirror," the change we would like to see and the change we want to become, must begin on an individual level first.
Until we speak again, I am
Joan Marie, your Intuition Girl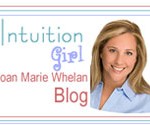 Learn more about Psychic Medium Joan Marie Whelan – Intuition Counselor and Intuition Coaching Specialist
Posted by Intuition Girl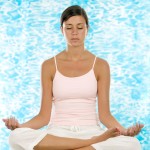 Emotions running rampant and can't quite get a grasp on which direction to take in life? Ready to magnify your inner voice?  Try this on for size – mind-body medicine!  Unlike conventional medicine, mind-body techniques like meditation can add powerful substance to healing our emotions and to enhancing our mental state of awareness.
Ever heard the lyrics, what condition my condition is in, from the Song, "Just Dropped In?"  Whatever your psychological state is in, is the overall "condition" in which you act, feel, think, and live. But don't just take my word for it; there is scientific evidence that has proven meditation's effectiveness in treating a number of physical and mental health issues.  Among the many physical conditions that meditation has helped treat include coronary artery disease, arthritis, and chronic pain.  In addition, meditation has proven to be a natural immune system booster…but, if mind-body medicine can do all this, imagine what it can do for your emotional state?
Though rooted in spiritual Eastern practices — think of meditation as an intellectual exercise that will positively charge your inner voice. The first step to meditation is to relax your body and your mind.
Find a comfortable place where you can sit down and rest.  The goal is for you to discard any mental thoughts or worries from your head.  To do this, I want you to close your eyes, take a deep breath in, and slowly exhale.  Now focus on a place where you are happiest in your mind.  Search your visual memory bank for a beach, a sunset, an open field, a place in your childhood…wherever you feel the most safe and comfortable to free your inhibition. Are you there yet?
Use this suspended state of altered consciousness to rediscover your voice.  Your higher self is desperately trying to communicate with you. When you place yourself in this meditative state, you are honing in on your listening skills, and are raising your mental awareness to a level where you can find resolution and the direction that you can now take to begin your journey to emotional healing.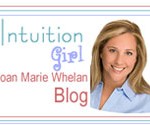 Learn more about Psychic Medium Joan Marie Whelan – Intuition Counselor and Intuition Coaching Specialist
Posted by Intuition Girl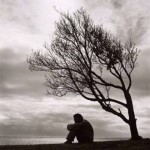 Losing is a part of everyday life. You can get beat and you will be recognized for doing your best but that is all part of life's true gifts when we take them as lessons and learn from them. I honestly believe that we truly only can fail in life only when we quit. If we never quit then we never fail. What a simple approach — think about it.
Half the struggles in life are about learning how to choose your battles wisely and to remain vigilant and persistent in doing so. The winning strategy here is not to "win the proverbial war," but to win at what you do best and not give up in the act. Margaret Thatcher once said that you may have to fight the battle more than once to win it, and that is not only a challenge to you, but a fact in life. I cannot begin to imagine how many wonderful feats would not have been accomplished had it not been for the tenacity and determination of those talented individuals who created some of the lackluster tools that we now take for granted. Alexander Graham Bell could never have fathomed the routine use of his telephone, nor could he have ever foreseen the branches it would take in its expansion toward wireless communications. But it was his struggle to create something new and innovative that led to what we have today. It did not happen overnight, and it was not an easy feat – but his vigilance and persistence paid off in the end.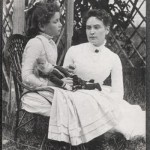 Another fine example of overcoming failures to live a purpose-filled life was a teacher by the name of Anne Sullivan. Had Sullivan ever conceded to her misgivings of trying to teach a deaf and blind girl, there never would have been such an inspirational story of going against all odds to do the seemingly impossible…but she did. Sullivan was convinced to use persistence and willpower to help develop one of the fondest motivational and heart-touching stories of all time: Helen Keller; who subsequently went on to writing and publishing 12 books, among pursuing several other lifeworks.
Of course there are many other success stories throughout the course of history. I would not have enough days in a lifetime to tell you about those who went on to overcome failures to succeed at what they did best.
What does failing in life mean to you? Have you given up on trying to succeed or have you lost one battle to fight yet another one? We live to fight another day and that is the importance of vitality. If we no longer have reason to rise above the human condition and circumstance, then we have not begun to live at all. My challenge to you is to look within yourself to discover your hidden talents so that you too, can manifest prosperity, happiness and a purpose-filled life. Failure is not a curse word, but a blessing in disguise. It is through failure that we learn to humble ourselves. It is through failure that we learn what not to do and what precisely it is we need to do in order to succeed. Failure is in virtue, the defining thread of life that enables us to see our shortcomings and discover our potentiality.
If you believe that you will fail, surely that will be the case. But the same holds true for those who believe that they will succeed. When you plant the seed of fortune in your mind and spirit, you begin to manifest blessings that have long awaited you. As we grow, we learn from our mistakes. In Walt Disney's "The Lion King," Rafiki swats Simba on the head with a stick. He then says to the young lion cub that the past can hurt, but that he can either run from it or learn from it. In order to conquer your future, you must first forgive yourself and release your past. Learn from your failures and move forward with your head held high and with persistence and determination in your heart. You too, can manifest a prosperous and joy-filled life once you understand that past failures are not for you to carry, but from which to learn and to discover the true essence of you and who you intend to be.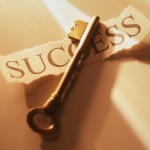 There are no real "failures" in life, after all – only valuable lessons to be learned. How we perceive our disappointments is half the work. How we react to them is the harder part of the lesson. Do you continue to struggle in your day to day routines because of past failures? It is time for you to let go of those old wounds and hurts. It is time for you to re-evaluate the choices that you have made so that you can make the right choices from this moment forward. You can no longer fail in life because as long as you never quit, you are destined for success…and that, my friends, you can take to the bank.
Until we speak again, I am
Joan Marie, Your Intuition Girl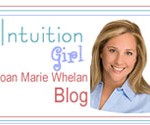 Learn more about Certified Master Intuitive Joan Marie Whelan — Intuitive Counseling and Intuition Coaching Specialist.  Joan Marie's next 5-Week program  on The Power of Forgiveness, the gift of Healing will start June 1, 2010—to learn more about it go to www.joanmariewhelan.com.