Posted by Intuition Girl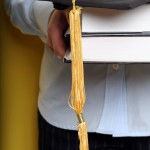 In a day and age where technology appears to rule the day and the sky is virtually the limit in what we can achieve, I often find that young adults seem to have the most difficulty adapting to their new roles in life. Once young men and women get past raging hormones, acne and the feelings of peer acceptance – they are often still overwhelmed by the challenges and uncertainty of the times. It is easy for those of us, ripened with time and experience, to wonder how these feelings of lack and overwhelm can be so prolific in our youth. But given the nature of our socioeconomic environment, it is really no wonder at all. In fact, our high school and college graduates face a tough housing and job market.  To them, everything is not as clear cut as it may have been for ourselves and those who came before us.
Ever heard that old adage about earning a degree at the College of Hard Knox?  Those are some of the best life lessons well spent. For those of us who have been there, we might have some words of wisdom to share. We have seen and experienced what curve balls life can throw our way. Because of the encounters  that many of us have experienced in the past, we just might be the perfect mentors to our youth during these difficult times if they are willing to listen to our words about the life lessons that we have faced. I am sure there are many wise people who have sound advice to offer those who need it the most.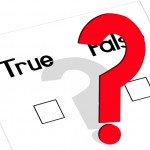 So how do we help them create an attitude of gratitude even when the chips are stacked against them? Though it is an easy question to ask, the answer is not always so straightforward. That is when your life lessons can come in handy. In a lot of cases, you or someone you know may have faced a similar situation when the burdens of life just seemed too much to bear. How did you or another individual make it past the hurdle? What mental and proactive strategies did you employ to overcome these trials? Remember, there are no "right" or "wrong" answers…only suggestions to help mentor those who need it. Teaching an attitude of gratitude – no matter what the circumstances may be – is the definitive sentiment to encourage in these desperate times.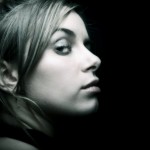 Timing is also always the key. Knowing when to say something is equally as important as lending the guidance itself. Obviously, you need to search for body signals to determine the most appropriate time to speak with the young adult(s) in your life. Deep inside that mind is a battle of the wits. S/he is still trying to gain her/his footing as to where s/he is, where s/he wants to be, and ultimately, how s/he is going to arrive there. If you jump too quickly, you may feed her/his fear. If you wait too long, s/he may simply give up.
Wait for an opportune time to share your own life stories – not to dismiss the real emotions and experiences of the young adult in your life – but to make them aware of the fact that s/he is not the only one going through such adversity and tough times. Help her/him to understand that there is light at the end of the proverbial tunnel; and that no matter what life hands her/him, s/he will come out of it okay if s/he is willing to go the distance and appreciate the blessings that s/he has in the here and now.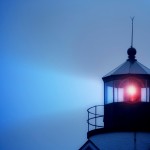 In the end, we are merely the watchtower in the bay. We can offer light and a pathway. The journey, however, is for the young adult alone to pave. These will be (her/his own) life lessons well spent.
Until we speak again, I am
Joan Marie, your Intuition Girl
© Life Lessons Well Spent
October 2011
By Joan Marie the Gift, Intuition Girl
About the Author: Joan Marie is the extraordinary lifestyle expert for everyday living. She travels throughout the United States sharing her gifts and her Lifestyle Makeover Programs with solo-preneurs, professionals, small business owners, and large companies. Her Manifestation Method Program and Lifestyle Makeover Programs are designed to help people change their lives. For more information about Joan Marie and her upcoming, exclusive events, please go to:www.joanmariethegift.com
Learn more about Certified Master Intuitive Joan Marie Whelan –Intuitive Counseling and Intuition Coaching Specialist
Posted by Intuition Girl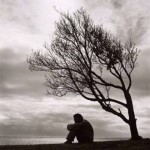 Losing is a part of everyday life. You can get beat and you will be recognized for doing your best but that is all part of life's true gifts when we take them as lessons and learn from them. I honestly believe that we truly only can fail in life only when we quit. If we never quit then we never fail. What a simple approach — think about it.
Half the struggles in life are about learning how to choose your battles wisely and to remain vigilant and persistent in doing so. The winning strategy here is not to "win the proverbial war," but to win at what you do best and not give up in the act. Margaret Thatcher once said that you may have to fight the battle more than once to win it, and that is not only a challenge to you, but a fact in life. I cannot begin to imagine how many wonderful feats would not have been accomplished had it not been for the tenacity and determination of those talented individuals who created some of the lackluster tools that we now take for granted. Alexander Graham Bell could never have fathomed the routine use of his telephone, nor could he have ever foreseen the branches it would take in its expansion toward wireless communications. But it was his struggle to create something new and innovative that led to what we have today. It did not happen overnight, and it was not an easy feat – but his vigilance and persistence paid off in the end.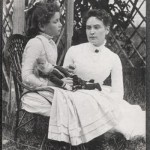 Another fine example of overcoming failures to live a purpose-filled life was a teacher by the name of Anne Sullivan. Had Sullivan ever conceded to her misgivings of trying to teach a deaf and blind girl, there never would have been such an inspirational story of going against all odds to do the seemingly impossible…but she did. Sullivan was convinced to use persistence and willpower to help develop one of the fondest motivational and heart-touching stories of all time: Helen Keller; who subsequently went on to writing and publishing 12 books, among pursuing several other lifeworks.
Of course there are many other success stories throughout the course of history. I would not have enough days in a lifetime to tell you about those who went on to overcome failures to succeed at what they did best.
What does failing in life mean to you? Have you given up on trying to succeed or have you lost one battle to fight yet another one? We live to fight another day and that is the importance of vitality. If we no longer have reason to rise above the human condition and circumstance, then we have not begun to live at all. My challenge to you is to look within yourself to discover your hidden talents so that you too, can manifest prosperity, happiness and a purpose-filled life. Failure is not a curse word, but a blessing in disguise. It is through failure that we learn to humble ourselves. It is through failure that we learn what not to do and what precisely it is we need to do in order to succeed. Failure is in virtue, the defining thread of life that enables us to see our shortcomings and discover our potentiality.
If you believe that you will fail, surely that will be the case. But the same holds true for those who believe that they will succeed. When you plant the seed of fortune in your mind and spirit, you begin to manifest blessings that have long awaited you. As we grow, we learn from our mistakes. In Walt Disney's "The Lion King," Rafiki swats Simba on the head with a stick. He then says to the young lion cub that the past can hurt, but that he can either run from it or learn from it. In order to conquer your future, you must first forgive yourself and release your past. Learn from your failures and move forward with your head held high and with persistence and determination in your heart. You too, can manifest a prosperous and joy-filled life once you understand that past failures are not for you to carry, but from which to learn and to discover the true essence of you and who you intend to be.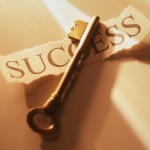 There are no real "failures" in life, after all – only valuable lessons to be learned. How we perceive our disappointments is half the work. How we react to them is the harder part of the lesson. Do you continue to struggle in your day to day routines because of past failures? It is time for you to let go of those old wounds and hurts. It is time for you to re-evaluate the choices that you have made so that you can make the right choices from this moment forward. You can no longer fail in life because as long as you never quit, you are destined for success…and that, my friends, you can take to the bank.
Until we speak again, I am
Joan Marie, Your Intuition Girl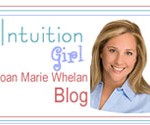 Learn more about Certified Master Intuitive Joan Marie Whelan — Intuitive Counseling and Intuition Coaching Specialist.  Joan Marie's next 5-Week program  on The Power of Forgiveness, the gift of Healing will start June 1, 2010—to learn more about it go to www.joanmariewhelan.com.