Posted by Intuition Girl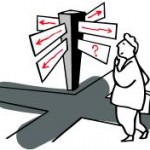 What actions have you determined are necessities in your life to keep you on track? If you're pining for the straight and narrow path to success, then you must know that in order to achieve the affluence you so desire, you must love yourself first and be consistent in every one of your efforts. A few questions you must ask yourself are:
1.  What is it that I really want in life?
2.  How am I going to acquire these wants?
3.  How much passion am I going to put behind my goals?
4.  What steps do I need to take in order to achieve these goals?
5.  How much time am I willing to take to get the things I want?
After you've considered these questions, I want you to take out a pen and paper, your laptop keyboard, or whatever else you have at your disposal and begin to jot down ideas and thoughts resolving these questions.
Sometimes, we have to make small sacrifices to create a clear passage to the lives we want to lead. While we might like owning that high-maintenance SUV; the payments might be killing us financially. Or, we've put several years' time into a work position only to stay in the same spot. Are you staying in a negative personal relationship because you've become accustomed to arguing? Have you seen the writing on the wall? That doesn't mean you should allow your vehicle to get repossessed, that you should walk out of your relationship, or just outright quit your job because you're not going anywhere. What it does mean is that you need to re-evaluate your state of affairs, and start using the tools that are available to you to make the best out of a lagging or negative situation. You are, after all, in control of your emotions and your actions. You cannot control the people around you. But you can control yourself…or better said, you can become the leader of your life.
That being said, you must determine the necessary actions and efforts to keep your life on track. For example, if you are in a "terrible job", you need to ask yourself if it is in fact the job that is terrible, or is it the feelings that you associate with the job that give it the appearance of being terrible. When you figure that out, that's when you can decide what path you need to take in order to acquire a better position…or perhaps, become an entrepreneur in your own field to create real value in your life. The same holds true in relationships – both personal and professional. Relationships, just like working positions, take time, sacrifice, effort, labor, love, and communication skills. What are you doing in your life to heighten your potential and efficacy in creating and sustaining healthy bonds? And this is also spot on with professional relationships – how do you view the work you do? Would you "hire you" again? Would you want "you" working for yourself?  Think about it. Are you creating your own problems at work?
Beyond work and personal relationships, finances (or lack thereof) often take center stage on the emotional baggage train. Do any of these hypothetical statements apply to you?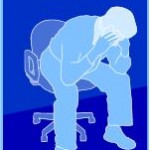 "I can't go to the gym because I can't afford it."
"I can't take a vacation because I don't have the money."
"I'd love to take you to that restaurant, but it's too expensive."
"How I wish I could buy a house, but times are tough."
"How can Jim (or fill in the blank) afford such a nice car?"
"I'd like to have children, but I can barely afford to pay my own bills."
"I'm just not lucky like that other guy."
More than likely, we've all encountered one or more of the above situations. It's uncomfortable, too. Especially when someone asks you to accompany him (or her) and you begin concocting lame excuses as to why you can't go. And envy is even worse. No matter how successful we become in life, someone, somewhere is going to have something bigger, better, and more expensive than you. That's a fact. But, the good news is that you don't have to "keep up with the Jones." You just have to keep up with yourself – that's it. Every action has an equal reaction. For instance, if you have made the active decision to pursue a higher position at work, what must you do to attain it? If you simply "want" the position, and do nothing to acquire it, then you will remain exactly where you are. Wanting something and doing something for that matter are two entirely different means to an end: one is inaction (indecision) and the other is action (decision). How is your supervisor going to know that you want a particular position? She can't always read your mind. Likewise, if you've been performing "just enough" or "not enough" at work, do you really deserve the position?
Do you have what it takes? Yes! Almost every individual has the mental, physical, emotional, and psychological capacity to achieve their hearts' desires; unfortunately, they don't always do it because of indecision, inaction, and complacency. We get comfortable in all of our relationships, much like we do in our own tennis shoes. We tend to overlook the holes, the wear and tear, the rips, the shredded laces…because they feel good on our feet and we are accustomed to them. Eventually, our feet get soaked from the mud puddles that we sometimes have to walk through.  Even track stars have to change shoes every now and then. Like it or not, we have to toss the old shoes and buy new ones that fit us, and that fit the paths on which we walk. Which path do you choose to walk upon? What sacrifices are you willing to make to create forward motion? What choices are you making for you today to promise a wealthy and happy tomorrow? What do you need to let go of so you can make room for the new experiences to come into your life?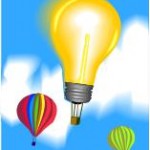 If you're still not sure how to stay focused and keep your life on track, but are willing to commit yourself to recharging your life and re-energizing your authentic self to become the person you want to be, then I invite you to participate in my upcoming Program so you can learn how to tap into your Intuitive Powers. During these 9 weeks, I'll teach you how to be self-sustaining and self-empowering. And I'll show you how to use your intuition and sheer determination to transform your lifestyle into the extraordinary one that I know you can achieve. Make the right choice for your future today!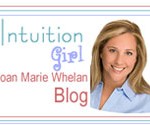 Learn more about Certified Master Intuitive Joan Marie Whelan – Intuitive Counseling and Intuition Coaching Specialist
Posted by Intuition Girl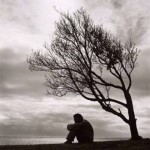 Losing is a part of everyday life. You can get beat and you will be recognized for doing your best but that is all part of life's true gifts when we take them as lessons and learn from them. I honestly believe that we truly only can fail in life only when we quit. If we never quit then we never fail. What a simple approach — think about it.
Half the struggles in life are about learning how to choose your battles wisely and to remain vigilant and persistent in doing so. The winning strategy here is not to "win the proverbial war," but to win at what you do best and not give up in the act. Margaret Thatcher once said that you may have to fight the battle more than once to win it, and that is not only a challenge to you, but a fact in life. I cannot begin to imagine how many wonderful feats would not have been accomplished had it not been for the tenacity and determination of those talented individuals who created some of the lackluster tools that we now take for granted. Alexander Graham Bell could never have fathomed the routine use of his telephone, nor could he have ever foreseen the branches it would take in its expansion toward wireless communications. But it was his struggle to create something new and innovative that led to what we have today. It did not happen overnight, and it was not an easy feat – but his vigilance and persistence paid off in the end.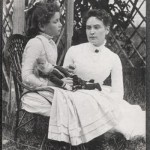 Another fine example of overcoming failures to live a purpose-filled life was a teacher by the name of Anne Sullivan. Had Sullivan ever conceded to her misgivings of trying to teach a deaf and blind girl, there never would have been such an inspirational story of going against all odds to do the seemingly impossible…but she did. Sullivan was convinced to use persistence and willpower to help develop one of the fondest motivational and heart-touching stories of all time: Helen Keller; who subsequently went on to writing and publishing 12 books, among pursuing several other lifeworks.
Of course there are many other success stories throughout the course of history. I would not have enough days in a lifetime to tell you about those who went on to overcome failures to succeed at what they did best.
What does failing in life mean to you? Have you given up on trying to succeed or have you lost one battle to fight yet another one? We live to fight another day and that is the importance of vitality. If we no longer have reason to rise above the human condition and circumstance, then we have not begun to live at all. My challenge to you is to look within yourself to discover your hidden talents so that you too, can manifest prosperity, happiness and a purpose-filled life. Failure is not a curse word, but a blessing in disguise. It is through failure that we learn to humble ourselves. It is through failure that we learn what not to do and what precisely it is we need to do in order to succeed. Failure is in virtue, the defining thread of life that enables us to see our shortcomings and discover our potentiality.
If you believe that you will fail, surely that will be the case. But the same holds true for those who believe that they will succeed. When you plant the seed of fortune in your mind and spirit, you begin to manifest blessings that have long awaited you. As we grow, we learn from our mistakes. In Walt Disney's "The Lion King," Rafiki swats Simba on the head with a stick. He then says to the young lion cub that the past can hurt, but that he can either run from it or learn from it. In order to conquer your future, you must first forgive yourself and release your past. Learn from your failures and move forward with your head held high and with persistence and determination in your heart. You too, can manifest a prosperous and joy-filled life once you understand that past failures are not for you to carry, but from which to learn and to discover the true essence of you and who you intend to be.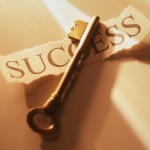 There are no real "failures" in life, after all – only valuable lessons to be learned. How we perceive our disappointments is half the work. How we react to them is the harder part of the lesson. Do you continue to struggle in your day to day routines because of past failures? It is time for you to let go of those old wounds and hurts. It is time for you to re-evaluate the choices that you have made so that you can make the right choices from this moment forward. You can no longer fail in life because as long as you never quit, you are destined for success…and that, my friends, you can take to the bank.
Until we speak again, I am
Joan Marie, Your Intuition Girl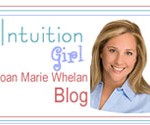 Learn more about Certified Master Intuitive Joan Marie Whelan — Intuitive Counseling and Intuition Coaching Specialist.  Joan Marie's next 5-Week program  on The Power of Forgiveness, the gift of Healing will start June 1, 2010—to learn more about it go to www.joanmariewhelan.com.
Posted by Intuition Girl

In perfect harmony… Remember that old jingle by Coke? Imagine if everyone sung in unison – we could all work and live in harmony in such a way that would be conductive in making the world a better, happier place.  That being said, I want to teach you how to sing in harmony with your authentic self. You have so much to offer this world and yet you have not yet manifested your true being to its full potentiality. You, wonderful you, hold the key to unlock the mystery of the secret of life. You have the essential tools right within you to discover the magic that awaits your journey – if only you are ready to receive.
As an intuitive master, I have learned how to fine tune my intuitive skills to become the person that I am; and will continue to hone in on my intuition to create a sustainable life of happiness and prosperity because I choose to do so. Life will hand us extraordinary challenges and opportunities. Determining which way to proceed is the quintessential solution to opening the doors of possibility. That is why it is critical that you become reacquainted with your authentic self so that you too, can begin to reap the blessings that life has to offer you. It is like singing in harmony with your mind, body and spirit. And when you are in balance with all of you, then you can begin to sew the benefits from the map you have laid out for yourself and your life journey.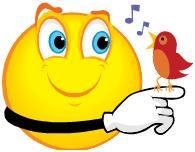 I want to teach you how to sing in harmony with your authentic self. In my line of intuitive work, I have shown individuals who are hungry to learn what it is they need to do and perceive to create a lasting foundation of success and wealth. It is not a matter of just thinking, it is about acting upon those intuitive inclinations that you feel from within your authentic self to realize your life's worth and potential. We do this by daily meditation, visualization, and the innate understanding that all things are possible when only we believe and set our minds on the goals that we want to achieve. In doing so, we find ourselves in alignment with the Universal flow of energy. That alignment is what puts us back in touch with our authentic self, and is what gives us the necessary push to move forward into a joy-filled life.
Allow me to help you along your journey. Together, we can sing in harmony to make your life the best life it can be!
Until we speak again, I am
Joan Marie, Your Intuition Girl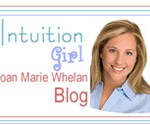 Learn more about Certified Master Intuitive Joan Marie Whelan — Intuitive Counseling and Intuition Coaching Specialist
Posted by Intuition Girl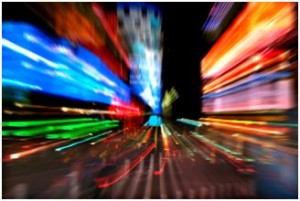 Have you ever noticed that when opportunity arises, it's never in "our time"? Rather, it comes at sometimes the most "inopportune" times – meaning that we're often not prepared to receive it and use it to our advantage.
Here's a great example: An individual I know (we'll call him Dan) had a fairly-good career, but he was pining to move to another part of the country to be near the rest of his family. Dan had begun submitting resumes to different employers for a couple of months, when he suddenly got a phone call. In a twist of "unexpected" fate, he was offered the position he'd been trying to attain. Now Dan had to reshape all his current plans because the opportunity came so quickly. It took Dan a few days to make his decision to move, but only after he was caught so off guard. But was he really? You see, Dan had made the active decision months earlier to pursue another career. The intention was planted, and as time unfolded, his actions ruled his outcome – those actions transformed into his acquiring the job he sought.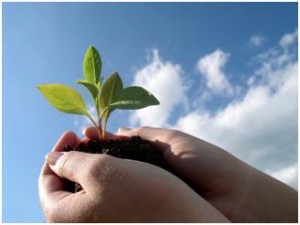 Many times, we plant seeds of intention…unintentionally. What I mean by that is sometimes we start thinking about what we want; except when we do, we have planted a seed of intention. Intention turns to action, and action results in an equal reaction.  The same holds true for ill thoughts. Unlike Dan, there are some people who bring negative results into their lives because they plant unhealthy seeds in their minds. If you can think it, it can happen. The whole point of the matter is that whatever you think, you become. So if your true intention and desire is to land the job of your dreams, you will subconsciously begin acting on that thought's behalf. The same holds true for pessimism and procrastination. If you think that you "can't" perform a certain job, or "I'll never own a house," or "I can't get that promotion," etc. — then guess what? You won't.
Opportunity always comes fast and furious but we have to be ready to receive it. When we plant the seed of intention – for whatever that may be – we must realize that it will come. It may not magically appear overnight, but when opportunity does come knocking at life's door, you've got to be mentally and intuitively prepared by opening your mind to the potential and blessings that are ready to come into your life.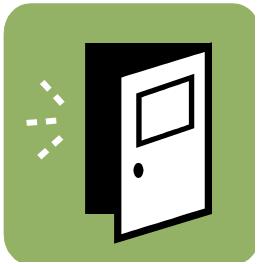 What are you thinking at this moment? If you're like Dan, you're ready to acquire prosperity, wealth, and happiness. You can't afford to not be prepared for opportunity. You know that whatever it is that your heart desires that you can attain it. But it begins with a seed of intention, and that intention requires action on your part. How far are you willing to go to land the job you've always wanted? How deep are you willing to dive to find that buried treasure? How long are you going to keep stopping yourself from achieving success? It really boils down to you. You are a walking billboard indicative of your life. What you project is just as important as what you take into your mind's eye. When your perception of life is in tune with your focus of intention, you begin to rapidly increase your chances at opportunity. Go ahead – plant your seed for opportunities today. I know you can, and so do you.
Until we speak again, I am
Joan Marie, Your Intuition Girl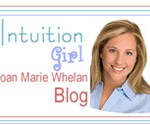 Learn more about Certified Master Intuitive Joan Marie Whelan — Intuitive Counseling and Intuition Coaching Specialist
Posted by Intuition Girl
Question # 2
Dear Joan Marie:

I am moving forward in my career and growing; however, I feel like something is still missing within me? I am out of balance with who I once was and who I am becoming. Can you help me to better understand what I need to do to fully step into my power and own all of who I am?
I truly am grateful for all the work you do. You are such a blessing to me in my life!
Thank you,
Suzanne D.
ANSWER
Dear Suzanne:
Thank you for your question. You are not alone; many others are experiencing the same feelings and seeking ways to better live in balance and harmony. While your career is growing and you are busy please remember that you still must take time for you, the spiritual side of you. It is so important for all of us to listen to our needs and understand what we must do to live a fulfilling life.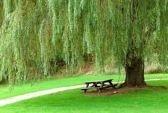 I feel as if you are lonely and not allowing yourself to be nurtured. Letting go is so important for all of us. Look at what you are holding onto and why? In order for us to fully embrace our true selves we must let go of the old ways that are not serving us and fully be in our truth. Spending time in nature and meditating on the scenery around you will benefit you greatly.
So many of us want to control everything in and around our lives; however, in doing this we are not allowing room for the Universe to work with and through us. What is it you are truly longing for in life? Have you made time available in your busy life to feed your soul? Are you available and open to this and do you feel worthy to enjoy its benefits?
Many Blessings,
Joan Marie, Intuition Girl
Learn more about Certified Master Intuitive Joan Marie Whelan — Intuitive Counseling and Intuition Coaching Specialist