Posted by Intuition Girl
Question # 2
Dear Joan Marie:

I am moving forward in my career and growing; however, I feel like something is still missing within me? I am out of balance with who I once was and who I am becoming. Can you help me to better understand what I need to do to fully step into my power and own all of who I am?
I truly am grateful for all the work you do. You are such a blessing to me in my life!
Thank you,
Suzanne D.
ANSWER
Dear Suzanne:
Thank you for your question. You are not alone; many others are experiencing the same feelings and seeking ways to better live in balance and harmony. While your career is growing and you are busy please remember that you still must take time for you, the spiritual side of you. It is so important for all of us to listen to our needs and understand what we must do to live a fulfilling life.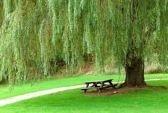 I feel as if you are lonely and not allowing yourself to be nurtured. Letting go is so important for all of us. Look at what you are holding onto and why? In order for us to fully embrace our true selves we must let go of the old ways that are not serving us and fully be in our truth. Spending time in nature and meditating on the scenery around you will benefit you greatly.
So many of us want to control everything in and around our lives; however, in doing this we are not allowing room for the Universe to work with and through us. What is it you are truly longing for in life? Have you made time available in your busy life to feed your soul? Are you available and open to this and do you feel worthy to enjoy its benefits?
Many Blessings,
Joan Marie, Intuition Girl
Learn more about Certified Master Intuitive Joan Marie Whelan — Intuitive Counseling and Intuition Coaching Specialist
One Response to "Moving forward but something in my life is missing"
mbt shoes outlet 2011 Says:
February 3rd, 2014 at 11:17 am

shoe mtb Moving forward in life but something is missing | Intuition Girl
Leave a Reply