Posted by Intuition Girl
Dear Friends,
Many of us believe that there is a need to change the world whether it be our school system, our government or the way business is performed but we fail to recognize the fact that all change starts on the inside of each one of us first.
There is an inner problem that is facing the world and until it is recognized and dealt with, we will not be able to illicit change in our world order. It is our unwillingness to slow down long enough so that we can take inventory of our own lives–our own household and see the bigger picture of where we have been, where are we going and how are we planning to get there.

PRACTICE exhibiting the same discipline on yourself that you wish to invoke on others. Seriously! Gandhi famously put it: "We must embody the change we wish to see in the world." If we wish to live in a society that is less violent, then we as individuals must take steps to become less violent whether in our actions or reactions to what is placed in front of us daily whether in entertainment, media or in social interactions because those negative emotions that we accuse others of possessing are being condoned by you.
Let us take our individual responsibility seriously and become the change that we wish to see in the world. Of course it won't be easy–becoming a more conscious person never is!
Learn more about Psychic Medium Joan Marie Whelan – Intuition Counselor and Intuition Coaching Specialist
February 7 , 2011
www.JoanMarieWhelan.com
Posted by Intuition Girl
What? How do you know that I can kick my habit, Joan Marie, you ask? Oh, I know you can kick your habit. It all depends on if you know that you can kick your habit and how willing you are to make that change.  So what habits can you help me kick? Good question. If you are like countless others on the behavior treadmill, it is easy to get on and off the merry-go-round to which we have acclimated ourselves. One day you are up to the challenge, the next you are throwing in the towel. Sound like your situation? Have no fear because I am going to give you a list of habits that you can and will rid yourself if you are willing to participate in your own new behavior modification strategy!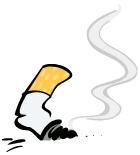 Smoking like a freight train? Well, let's take a walk back in your history and let's figure out what hooked you on this nasty little habit. Was it peer pressure in high school? Maybe your parents smoked? Maybe you reach for that cigarette because you thought it was cool or even when you feel stressed or upset? Whatever your reasoning is for this habit, it is a behavior that you have learned to use as a crutch or safety net for yourself. For some it's smoking, for others it's a glass of scotch or food. I want you to think back to when you began this habit? Remember the first time you encountered this habit? What prompted you to participate in it? When you recreate the feeling you had that initiated your habit, you are able to understand, accept it and come to terms with it. Now say to yourself, "This habit no longer serves me. I do not need it. I am over it." In other words, you can shift your mind set if you consciously choose to do so.
Whether it's smoking, overeating, overindulging in shopping, nail biting, drinking too much, or other obsessive compulsive disorders or addictions — YOU have the power to conquer these habits slowly and completely once you understand the reason why you started it in the first place. Remember these experiences are not necessary for your lifestyle. You are the creator of your everyday life. Just as you choose to go after love, jobs, success, friendships or business dealings (among other pursuits), you can actively choose to spend your time, money and physical health on habits that can ultimately harm you or you can choose to spend your time, money and physical health on healthy new habits that will bring you success, happiness and peace in your life. Again, it boils down to your willingness to steer your behaviors in healthier, useful directions. All habits can be changed through discipline, conscious awareness and your sincere willingness to alter your outcome for the better.

Does this mean I have to make out a list of resolutions? Nope. I encourage you, however, to draw a map of the life you want to achieve and maintain. If it's smoking you want to kick to the curb, or you want to lose the extra pounds you've put on over the years, make up your mind to do so … and DO IT. Draw a circle on a sheet of paper. Nothing fancy. Now in that circle is an image of you. What do you want connected to that central image? Health? Wealth? Happiness? Love?  All of these can be yours when you reject the notion that you have to have or experience something to live.
You are required a few essentials for living: shelter, food, water and air to breathe. The rest comes second nature. If you want a long, happy and prosperous life, you now have the choice to pursue exactly that. See, I told you that you can kick your habits. For what are you waiting? And I don't want you to do it for the ones you love; I want you to do it for yourself. Once you love yourself fully and understand that these habits no longer serve you, you suddenly find that you have the freedom and empowerment to do all the things you always wanted to do without any regrets.
Still need some pointers or a personalized strategy to help you in 2011? Call my office and let's work together to create the life you want to lead without the habits that have been holding you hostage.  I know you will be glad you did.
Until we speak again,
I am, Joan Marie, your Intuition Girl
© Copyright – All Rights Reserved
Habits you can Kick this New Year
By Joan Marie the Gift, Intuition Girl
About the Author: Joan Marie is the extraordinary lifestyle expert for everyday living. She travels throughout the United States sharing her gifts and her Lifestyle Makeover Programs with solo-preneurs, professionals, small business owners, and large companies. Her Manifestation Method Program and Lifestyle Makeover Programs are designed to help people change their lives. For more information about Joan Marie and her upcoming, exclusive events, please go to: www.joanmariethegift.com
Learn more about Certified Master Intuitive Joan Marie Whelan – Intuitive Counseling and Intuition Coaching Specialist
Posted by Intuition Girl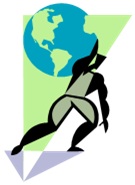 You do not have to feel like you are carrying the weight of the world on your shoulders. Realize that you can achieve the success you want in life, but you must first discover your true self. Through this journey, you are able to shape your life into whatever it is you seek.
While you are here on this earth, it is important for you to know that you are equipped with all the necessary navigational tools to survive and thrive. The problem is, however, that you are not always making good use of these tools because you have scattered your energy and cluttered your thinking.
The best approach for a successful and prosperous life almost always includes the most essential ingredients. If you lose one or more along the way or even if you do not realize that you have these ingredients, or believe you are capable of having these ingredients, you will certainly set yourself up for failure. But, once you fully understand that you have had them all along and they are there for the taking, suddenly all things come full circle and you automatically start setting yourself up for success.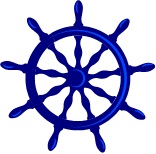 When you are willing to open yourself up to unlocking the code that you have kept tucked away in your soul being, you will begin to see and embrace the truth of who you are; and you will also begin using your true self to your own benefit. But isn't that selfish, you ask? Absolutely NOT! One of the most selfless acts anyone can do is to find the truth within yourself so that you can better your own life, and consequently the lives of others. But how do I do it, you ask? We begin by helping you to discover your true self and teaching you how to steer your inner compass in the direction you want to go.
It is a process. The more you dig beneath the surface of your outer core, the more layers you begin to peel away to find out what ignites the passion and motivation inside you to become a winning leader in your life. As a professional, you have already acquired most of the know-how to get to where you are…but that is not nearly enough to truly create the reality you want. That is why learning how to navigate your journey through your internal compass is key to doing exactly that. You have the power. You are in control. To what level do you want to take your journey in life?
This coming February, invest in yourself and give yourself the gift of a professional education to Follow your Inner Compass, a five-month interactive mastery program with Certified Master Intuitive, Joan Marie Whelan! If you feel that a program like this will serve you to advance your goals, please click on the following link and learn more about it: http://www.joanmariewhelan.com/innercompass/
I will also be offering a free teleclass on January 11, 2010 to discuss this forthcoming program. Register Here! I would love to meet with you!
Learn more about Certified Master Intuitive Joan Marie Whelan – Intuition Counseling and Intuition Coaching Specialist
Unlocking the Code to your True Self
By Joan Marie Whelan
Copyright – All Rights Reserved
Posted by Intuition Girl

As the holidays are rapidly approaching, many of you may procrastinate until the last minute to buy that special someone the perfect "gift". But when you think about how much you worry and torment yourself throughout the shopping season, do you ever stop to think about the gift that you are going to give yourself? It is not selfish to want to give yourself something special. For some of you, that may just include the gift of time, the gift of inner peace, the gift of relaxation, the gift of love, or the gift of forgiveness.
To give yourself a piece of you that has been dying to break out of its shell is a wondrous thing. It is liberating, satisfying and most rewarding. It is also one of the most difficult things to do when you are set in your old patterns and behaviors. It is easy to stay on the same old path because you have grown complacent and comfortable in the way you deal with your daily life.
I ask you "Are you the perfect gift to you?" YES, you are! In fact, when you stop and really reflect on what your true heart's desires are, you begin to understand what you have been missing from your life: the little pieces of you that have been bottled up, packaged away in the recesses of your heart and mind. When you release the anger, the guilt, the sorrow, the shame, the indiscretions, the transgressions, the turmoil…all of it — you are letting go and freeing yourself to the possibilities that have been waiting for you but that have also been hidden from you all this time. You see, when you do not take enough time for yourself, and when you do not give a little bit back to yourself, you are depriving yourself from the potentiality that is often all around you.
Again I ask, "Are you the perfect gift to you?" You bet your bottom dollar you are! Beyond the façade of family, friends, work, and leisure, there is a creative genius inside you. That clever individual has all the right answers and all the right solutions to most of your situations. Do you know who that creative genius is? That's right, it is your Authentic Soul…the true "you": the intelligent, talented, amazing person who really just wants you to be true to yourself.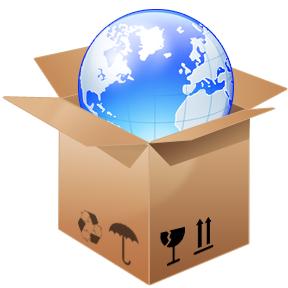 You have the whole world inside you and you have boxed it away for weeks, months, years, maybe even decades. Possibly this year, you will become the perfect gift to you. Perhaps this year, you will find the joy and peace you have been seeking all along. Because this holiday season, when you release that majestic world inside of you, you begin to see and experience the Universe with a new set of eyes.
Until we speak again,
I am, Joan Marie, your Intuition Girl
Learn more about Certified Master Intuitive Joan Marie Whelan – Intuition Counseling and Intuition Coaching Specialist
PS – If you are going to be in or around Newport Beach, CA on December 14, check out my live Medium Event
Posted by Intuition Girl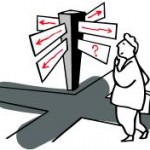 What actions have you determined are necessities in your life to keep you on track? If you're pining for the straight and narrow path to success, then you must know that in order to achieve the affluence you so desire, you must love yourself first and be consistent in every one of your efforts. A few questions you must ask yourself are:
1.  What is it that I really want in life?
2.  How am I going to acquire these wants?
3.  How much passion am I going to put behind my goals?
4.  What steps do I need to take in order to achieve these goals?
5.  How much time am I willing to take to get the things I want?
After you've considered these questions, I want you to take out a pen and paper, your laptop keyboard, or whatever else you have at your disposal and begin to jot down ideas and thoughts resolving these questions.
Sometimes, we have to make small sacrifices to create a clear passage to the lives we want to lead. While we might like owning that high-maintenance SUV; the payments might be killing us financially. Or, we've put several years' time into a work position only to stay in the same spot. Are you staying in a negative personal relationship because you've become accustomed to arguing? Have you seen the writing on the wall? That doesn't mean you should allow your vehicle to get repossessed, that you should walk out of your relationship, or just outright quit your job because you're not going anywhere. What it does mean is that you need to re-evaluate your state of affairs, and start using the tools that are available to you to make the best out of a lagging or negative situation. You are, after all, in control of your emotions and your actions. You cannot control the people around you. But you can control yourself…or better said, you can become the leader of your life.
That being said, you must determine the necessary actions and efforts to keep your life on track. For example, if you are in a "terrible job", you need to ask yourself if it is in fact the job that is terrible, or is it the feelings that you associate with the job that give it the appearance of being terrible. When you figure that out, that's when you can decide what path you need to take in order to acquire a better position…or perhaps, become an entrepreneur in your own field to create real value in your life. The same holds true in relationships – both personal and professional. Relationships, just like working positions, take time, sacrifice, effort, labor, love, and communication skills. What are you doing in your life to heighten your potential and efficacy in creating and sustaining healthy bonds? And this is also spot on with professional relationships – how do you view the work you do? Would you "hire you" again? Would you want "you" working for yourself?  Think about it. Are you creating your own problems at work?
Beyond work and personal relationships, finances (or lack thereof) often take center stage on the emotional baggage train. Do any of these hypothetical statements apply to you?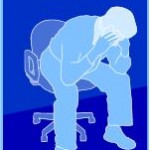 "I can't go to the gym because I can't afford it."
"I can't take a vacation because I don't have the money."
"I'd love to take you to that restaurant, but it's too expensive."
"How I wish I could buy a house, but times are tough."
"How can Jim (or fill in the blank) afford such a nice car?"
"I'd like to have children, but I can barely afford to pay my own bills."
"I'm just not lucky like that other guy."
More than likely, we've all encountered one or more of the above situations. It's uncomfortable, too. Especially when someone asks you to accompany him (or her) and you begin concocting lame excuses as to why you can't go. And envy is even worse. No matter how successful we become in life, someone, somewhere is going to have something bigger, better, and more expensive than you. That's a fact. But, the good news is that you don't have to "keep up with the Jones." You just have to keep up with yourself – that's it. Every action has an equal reaction. For instance, if you have made the active decision to pursue a higher position at work, what must you do to attain it? If you simply "want" the position, and do nothing to acquire it, then you will remain exactly where you are. Wanting something and doing something for that matter are two entirely different means to an end: one is inaction (indecision) and the other is action (decision). How is your supervisor going to know that you want a particular position? She can't always read your mind. Likewise, if you've been performing "just enough" or "not enough" at work, do you really deserve the position?
Do you have what it takes? Yes! Almost every individual has the mental, physical, emotional, and psychological capacity to achieve their hearts' desires; unfortunately, they don't always do it because of indecision, inaction, and complacency. We get comfortable in all of our relationships, much like we do in our own tennis shoes. We tend to overlook the holes, the wear and tear, the rips, the shredded laces…because they feel good on our feet and we are accustomed to them. Eventually, our feet get soaked from the mud puddles that we sometimes have to walk through.  Even track stars have to change shoes every now and then. Like it or not, we have to toss the old shoes and buy new ones that fit us, and that fit the paths on which we walk. Which path do you choose to walk upon? What sacrifices are you willing to make to create forward motion? What choices are you making for you today to promise a wealthy and happy tomorrow? What do you need to let go of so you can make room for the new experiences to come into your life?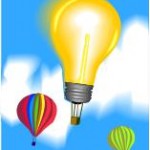 If you're still not sure how to stay focused and keep your life on track, but are willing to commit yourself to recharging your life and re-energizing your authentic self to become the person you want to be, then I invite you to participate in my upcoming Program so you can learn how to tap into your Intuitive Powers. During these 9 weeks, I'll teach you how to be self-sustaining and self-empowering. And I'll show you how to use your intuition and sheer determination to transform your lifestyle into the extraordinary one that I know you can achieve. Make the right choice for your future today!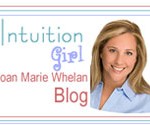 Learn more about Certified Master Intuitive Joan Marie Whelan – Intuitive Counseling and Intuition Coaching Specialist