Posted by Intuition Girl
Warning
: trim() expects parameter 1 to be string, array given in
/home/intuit/public_html/wp-content/plugins/flash-video-player/flash-video-player.php
on line
181
Get the Flash Player to see this content.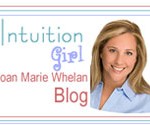 Learn more about Psychic Medium Joan Marie Whelan – Intuition Counselor and Intuition Coaching Specialist
Posted by Intuition Girl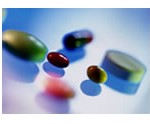 Too many people today are turn to drinking, drugs or pot (among other things) to find their inner peace and happiness in life. For some, these alternative solutions are temporary fixes from inner struggles they have been battling their entire lives. Ever heard that phrase, "Putting a band-aid on a bullet wound"? That is exactly the same thing that is occurring when people indulge in these addictions to resolve their problems.
Where do you find your sense of worth, your sense of happiness, and your sense of purpose in life? When you ground yourself in the present moment, you begin to channel your higher consciousness, your Inner Soul that has the capability to look beyond any imperfections and challenges in your life. Joy is not something that you achieve; it is something that you live. In other words, you must live in joy to live in peace.
But Joan Marie, I am constantly being bombarded with challenges, events and obstacles that are strangling my life – how can I be happy when these things constantly happen? Are you asking me why you cannot be happy? If so, I will reiterate what I have mentioned in the past, "Joy is a completely natural state of being. It is a sense of belonging, a thought of feeling connected or simply allowing your heart and soul to sing with contentment." Happiness is not something you gain, it is something you live.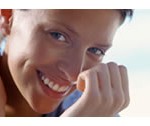 Instead of turning to temporary fixes, why not inject yourself with the drug of life. You create happiness and inner peace when you do the things you enjoy. Whether that's taking a stroll in the park, working in the garden or just listening to some beautiful music — it's the point that you are doing something for yourself and giving yourself room to expand your mind, heart, body and Soul.
Happiness happens all the time if you allow it to blossom. You must only reclaim that feeling as your own. It is always there within your Inner Soul. No one or nothing can penetrate your innate joy unless you choose to allow it. Gift to yourself the drug of life and watch how you begin to positively transform yourself from the inside out!
I invite you to take a look at my new 5-Month interactive mastery program which will start in June. Hopefully this is the year when you feel called to invest in yourself and give yourself the gift of a self-improvement and inner joy as you Follow your Inner Compass. If you feel that a program like this will serve you to advance your goals, please click here to learn more about it:
Joan Marie, your Intuition Girl
© Copyright – All Rights Reserved
The Drug of Life
By Joan Marie the Gift, Intuition Girl
About the Author: Joan Marie is the extraordinary lifestyle expert for everyday living. She travels throughout the United States sharing her gifts and her Lifestyle Makeover Programs with solo-preneurs, professionals, small business owners, and large companies. Her Manifestation Method Program and Lifestyle Makeover Programs are designed to help people change their lives. For more information about Joan Marie and her upcoming, exclusive events, please go to: www.joanmariethegift.com
Learn more about Certified Master Intuitive Joan Marie Whelan –Intuitive Counseling and Intuition Coaching Specialist
Posted by Intuition Girl

As the holidays are rapidly approaching, many of you may procrastinate until the last minute to buy that special someone the perfect "gift". But when you think about how much you worry and torment yourself throughout the shopping season, do you ever stop to think about the gift that you are going to give yourself? It is not selfish to want to give yourself something special. For some of you, that may just include the gift of time, the gift of inner peace, the gift of relaxation, the gift of love, or the gift of forgiveness.
To give yourself a piece of you that has been dying to break out of its shell is a wondrous thing. It is liberating, satisfying and most rewarding. It is also one of the most difficult things to do when you are set in your old patterns and behaviors. It is easy to stay on the same old path because you have grown complacent and comfortable in the way you deal with your daily life.
I ask you "Are you the perfect gift to you?" YES, you are! In fact, when you stop and really reflect on what your true heart's desires are, you begin to understand what you have been missing from your life: the little pieces of you that have been bottled up, packaged away in the recesses of your heart and mind. When you release the anger, the guilt, the sorrow, the shame, the indiscretions, the transgressions, the turmoil…all of it — you are letting go and freeing yourself to the possibilities that have been waiting for you but that have also been hidden from you all this time. You see, when you do not take enough time for yourself, and when you do not give a little bit back to yourself, you are depriving yourself from the potentiality that is often all around you.
Again I ask, "Are you the perfect gift to you?" You bet your bottom dollar you are! Beyond the façade of family, friends, work, and leisure, there is a creative genius inside you. That clever individual has all the right answers and all the right solutions to most of your situations. Do you know who that creative genius is? That's right, it is your Authentic Soul…the true "you": the intelligent, talented, amazing person who really just wants you to be true to yourself.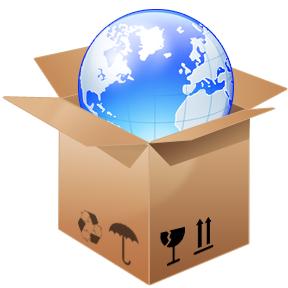 You have the whole world inside you and you have boxed it away for weeks, months, years, maybe even decades. Possibly this year, you will become the perfect gift to you. Perhaps this year, you will find the joy and peace you have been seeking all along. Because this holiday season, when you release that majestic world inside of you, you begin to see and experience the Universe with a new set of eyes.
Until we speak again,
I am, Joan Marie, your Intuition Girl
Learn more about Certified Master Intuitive Joan Marie Whelan – Intuition Counseling and Intuition Coaching Specialist
PS – If you are going to be in or around Newport Beach, CA on December 14, check out my live Medium Event
Posted by Intuition Girl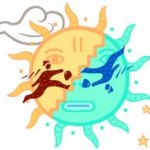 Joan Osborne asks, "What if God were one of us?" I ask you, "what if God IS a reflection of us?"
We all come from the same Source and we all have been blessed to come into this world free of resentment, anger, fear or worry.  Our very being revolves around love, peace, harmony, balance, laughter and joy.  Right from the very beginning we are given the right to choose and as free thinking beings, we are all capable of good and evil.
In this respect, we are all born the same way, physically function the same ways … the differences, however, are in our perception of how we interact on both a human and spiritual level; and how we perceive the world around us and the cultural divides that sometimes limit our scope of view.
If we define God as the "good" in us, and are interconnected to the Universal flow of energy, then we can assume that being good means being at peace and in harmony in our environment, our relationships, and with the global community in general.
What message do we convey to others? Being the reflection of God takes a certain amount of effort, commitment and responsibility. It means that in everything we see, hear, say, and feel – we must find the love and beauty in it first. It is thinking and feeling before we act. It is expressing compassion and a true sense of caring and sharing. You are, after all, a representation of goodness and the qualities of the Divine.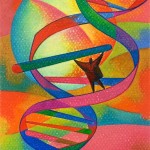 What are the benefits of being a reflection of God and being in sync with the Universal flow of energy? The advantages of emitting this goodness in our lives are that we ultimately begin to attract positive events, people, and opportunities that we might miss otherwise.
This idea of bliss crosses multinational and multicultural lines as well. We are, as the human race, intended to live purposeful and fulfilling lives. The rewards or punishments we receive are of our own choosing in most circumstances. For instance, if we choose to live in misery, we lead miserable lives. If we choose to live in anger, we lead hurtful lives. The same holds true when we choose to live in peace and in happiness. We cannot always forget our pasts, but we can learn to forgive and move forward – and that is elemental in determining the fate of a blessed or empty future. We are, in a sense, a reflection of our own doing and undoing. What path have you chosen?
Until we speak again, I am
Joan Marie, the Gift – Your Intuition Girl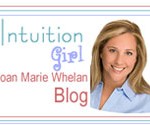 I invite you to check out my numerous products that were designed to help you open to your true identity and heal from past experiences.  They all can be found on my products page on the web site at: www.joanmariethegift.com
Posted by Intuition Girl
SPECIAL NOTICE FROM JOAN MARIE
DUE TO POPULAR DEMAND …

WE will be hosting another Forgiveness Program for 4-Weeks in July on Tuesday Nights
For those of you who couldn't  join us before, this is your opportunity to do so now.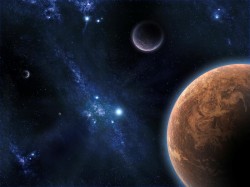 "God, Our Universal Source is reaching out to all of us and asking us to willingly release the poisonous emotions that paralyze us." – Joan Marie Whelan
Yes, the emotions that hold us in bondage and chains are often the most toxic and lethal to our overall wellness.  Are you ready to make a useful change in your life? If you are, then for what are you waiting?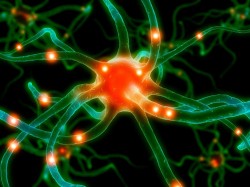 It is an inside job that we must all take to task and to heart. It is not as difficult as it may seem. At first, you may be thinking, "Why do I have to learn to forgive? I have done nothing wrong. It is everyone else who has hurt me in the past. Not me."  But in fact, it is you — who have been holding onto these sad and regretful emotions that have been barring you from advancing in your life. It is you, who must choose to live in emotional freedom or live in emotional bondage.
So many of us have been hurt or abused at one time or another, either by our own hand or because of someone else. Anyone who has become a victim and that includes survivors of childhood abuse, political or military imprisonment, crime, relationships or self- abuse due to various addictions must go within and clearly decide their fate…for it is ultimately our decision that will strengthen us and bring forth our healing or it will destroy us and cause our demise.
Are you choosing to remain a victim – of the small child who lost her father; the individual who was accosted years ago; the man who is still fighting the war within; the widow who lost her spouse… how much longer are you willing to hold onto your emotional wounds of the past?
It is an inside job and I want you to know that you have the mental and intuitive capacity to change your frame of mind, body and spirit – right down to your internal DNA! You have the ability to transform your thinking and your lifestyle for more positive, more productive, and more useful outcomes for you. You, brilliant you, are the master of your life and your destiny. Once you understand that you have the courage and power to forgive, you will receive a blessing: a sense of inner peace that is priceless.
That is why I am offering for the second time this 4-Week Program that will:
alter your life
bring about an awakening
open the door to new opportunities
give you practical tools to use for the rest of your life
revolutionize your life from the inside out
Give you downloadable audio of each class to re-listen to upon need
After all, it is an inside job – let me help you help yourself; and together, we can begin the transition from victim to victor!
Forgiveness is an internal process. It is not about forgetting a negative event or emotion
It is freeing—it frees one from the grip of another. If we cannot let go of our strong desire for revenge or obsession, we will never experience true healing
This program is reasonably priced and intended to give you a quick jump-start on your healing process
Classes are scheduled for every Tuesday Evening in July 6PM Pacific Time and 9 PM EST

I'm going to share my gifts and incredible life-altering program!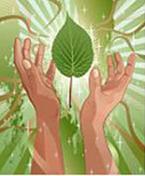 Don't let another life-transforming opportunity pass you by! Isn't your release from shame—blame or guilt worth it?
Sign up now for your opportunity to work with me!  Learn more at http://www.itisaninsidejob.com now!