Posted by Intuition Girl
Watch Joan Marie share powerful information with the audience at the Doctors.
Follow Joan Marie on
https://www.facebook.com/JoanMarieFanPage
Posted by Intuition Girl
SPECIAL NOTICE FROM JOAN MARIE
DUE TO POPULAR DEMAND …

WE will be hosting another Forgiveness Program for 4-Weeks in July on Tuesday Nights
For those of you who couldn't  join us before, this is your opportunity to do so now.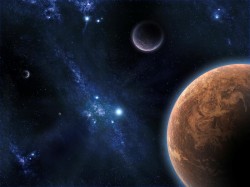 "God, Our Universal Source is reaching out to all of us and asking us to willingly release the poisonous emotions that paralyze us." – Joan Marie Whelan
Yes, the emotions that hold us in bondage and chains are often the most toxic and lethal to our overall wellness.  Are you ready to make a useful change in your life? If you are, then for what are you waiting?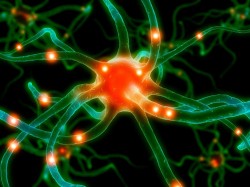 It is an inside job that we must all take to task and to heart. It is not as difficult as it may seem. At first, you may be thinking, "Why do I have to learn to forgive? I have done nothing wrong. It is everyone else who has hurt me in the past. Not me."  But in fact, it is you — who have been holding onto these sad and regretful emotions that have been barring you from advancing in your life. It is you, who must choose to live in emotional freedom or live in emotional bondage.
So many of us have been hurt or abused at one time or another, either by our own hand or because of someone else. Anyone who has become a victim and that includes survivors of childhood abuse, political or military imprisonment, crime, relationships or self- abuse due to various addictions must go within and clearly decide their fate…for it is ultimately our decision that will strengthen us and bring forth our healing or it will destroy us and cause our demise.
Are you choosing to remain a victim – of the small child who lost her father; the individual who was accosted years ago; the man who is still fighting the war within; the widow who lost her spouse… how much longer are you willing to hold onto your emotional wounds of the past?
It is an inside job and I want you to know that you have the mental and intuitive capacity to change your frame of mind, body and spirit – right down to your internal DNA! You have the ability to transform your thinking and your lifestyle for more positive, more productive, and more useful outcomes for you. You, brilliant you, are the master of your life and your destiny. Once you understand that you have the courage and power to forgive, you will receive a blessing: a sense of inner peace that is priceless.
That is why I am offering for the second time this 4-Week Program that will:
alter your life
bring about an awakening
open the door to new opportunities
give you practical tools to use for the rest of your life
revolutionize your life from the inside out
Give you downloadable audio of each class to re-listen to upon need
After all, it is an inside job – let me help you help yourself; and together, we can begin the transition from victim to victor!
Forgiveness is an internal process. It is not about forgetting a negative event or emotion
It is freeing—it frees one from the grip of another. If we cannot let go of our strong desire for revenge or obsession, we will never experience true healing
This program is reasonably priced and intended to give you a quick jump-start on your healing process
Classes are scheduled for every Tuesday Evening in July 6PM Pacific Time and 9 PM EST

I'm going to share my gifts and incredible life-altering program!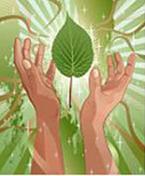 Don't let another life-transforming opportunity pass you by! Isn't your release from shame—blame or guilt worth it?
Sign up now for your opportunity to work with me!  Learn more at http://www.itisaninsidejob.com now!
Posted by Intuition Girl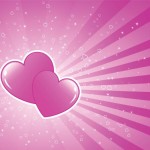 5-Week Program on the Power of Forgiveness
Starts June 1, 2010
**************************************************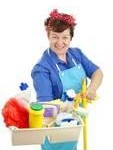 Remove Your Emotional Clutter

To learn more about the De-Clutter your life 5-Week Program  Click Here
Don't forget about the Medium Evening on May 12 in Montrose, California
Posted by Intuition Girl
Today's dynamic woman manages the household, has a full-time career, and in her spare time attends soccer games and school plays. She is witty, sexy, smart, quirky, articulate, knowledgeable and the ultimate super mom wrapped in one package. She's a no-nonsense gal with a professional and personal background to match her multi-tasking skills and she doesn't waste a moment sweating the small stuff. But she's also got a sensual side. She's tender — she's loving; and she can compete with the likes of Angelina with just the right touch of makeup and a little lift to her hairstyle.
Like most women, however, the female body and mental disposition can shift with the moon's phases. She experiences a wide array of emotions and mood swings from day to day that can leave others in wonderment as to what is running through her mind. Some of these emotional shifts may be related to physical, chemical or metabolic imbalances (or a combination of the three). There are revealing studies that examine the chemical makeup of women (and men) and the importance of stress reduction in relation to balancing these inequities.
According to an article in Insight Journal, anxiety problems are linked to a number of factors including learned behavior (on how to deal with stress), personality traits, trauma and mental and emotional states. But were you aware that there can be energy imbalances as well? Joan Marie Whelan, renowned intuitive counselor offers the following advice on how to contend with stress to harmonize mind, body and spirit to become harmonized with yourself and the universal flow of energy, "In order to acquire balance in your life you must first and foremost become grounded in your body," says Whelan, "One can become grounded through meditation." Whelan states that this exercise helps reduce feelings of stress, overwhelm and even anxiety. She went onto elaborate, "to be grounded – I often tell people to visualize themselves as if they are a big golden oak tree…. Your legs (are the trunk) that go deep into the earth – As you feel into this image; you will actually experience strength and power. This can and will help bring you stability in your life… the symbolism is powerful–the upper parts (of the body) are the branches… you may swing and sway with your challenges but you do not need to fall down because you are so grounded in the earth that you feel empowered."
In this new millennium, we discover that more individuals are turning to noninvasive CAM therapies to alleviate daily stress and common health disorders. Some of these complementary and alternative medicines like Tai Chi have effectively demonstrated their abilities to help in healing mind, body and soul. Other complementary therapies like meditation and visualization are actively being studied by the National Center for Complementary and Alternative Medicine to determine how exactly these mind-body-spirit therapies can assist in reducing stress, improving concentration and focus, and in pain relief, among other health issues.  In addition to the meditation techniques mentioned earlier, Whelan told me about one of her own exercises that she frequently facilitates for health and wellness — visualizing the sunlight within her core being, "If you can focus and visualize the golden sunlight within you, you will begin to experience it and a sense of calm and peace will gradually flow within you.  As you are placing yourself within the sunlight, think and feel loved.  No negative energy can live in the light.  Ask your Source to fill you with love.  The experience is awesome," she said.
In addition to health issues, women throughout the ages have sought their rightful places in society. From daughter, to sister, to mother, to wife and beyond, women play integral parts on the stage of life. But how does one truly find her "authentic self"? Whelan explained why discovering your authentic self is essential to leading happier, healthier lifestyles: "Your Authentic Self defines the real you, the true essence of who you are – your soul energy," says Whelan, "When you discover your authentic self, you gain wisdom and strength and you awaken to a deeper sense of whom you are and why you were born." Whelan added that when individuals discover this form of healing and soul awakening enables the opportunity "to get to know you at a deeper level of your being, your soul—complete with all of your inhibitions and vulnerable threads."
We've all heard about women's intuition, but what makes intuition a valuable aspect to everyday living and in problem-solving techniques? Whelan explained how innately intuitive we actually are. She said, "Our intuition is also known as our conscience; our gut feelings — our inner voice that shares valuable and basic common sense answers and guidance to our daily living. We are making choices all the time.  Some are helpful and others cause us pain.  If we could only slow down our human-ness and live more in our heart, we would hear the soft, quiet voice of our authentic self share words of wisdom." She adds that stress, anxiety, frustration, resentment, confusion and anger pressure us beyond our limits.  Her thoughtful advice to women (and men) is: "When we are living in the present moment and allow our actions, attitude and behavior to bring forth messages that express compassion, sharing and caring, we change our body language and our physiology and positive experiences spring forth.  But the reverse is also true.  I am continually asking my inner soul, my little child within together with my spirit guides to help me through the day to give me the courage and strength to see the larger picture and to stay grounded in love and light."
21st Century Woman – Finding Healing and Self in a Complicated World
Guest Post By CarolAnn Bailey-Lloyd – Social Media and More
Source:
Insight Journal – What Causes Anxiety
Citizen Times – Benefits of Tai Chi move beyond the physical
NCCAM – Meditation: an Introduction
Soul Discovery: 9 Principles for Revealing Your Sacred Gifts
Posted by Intuition Girl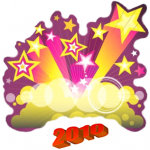 Listen or call into me on http://www.spiritquestradio.com on Wednesday Jan 6, 2010 @ 5pm PST on the Holly Hall & Galen Show!
I'll be sharing predictions for 2010 and some positive messages for the people!
Call in number is: 1-201-793-9022
with conference ID# 9579082
Press *9 when you are ready to speak or ask a question!
Hope to speak with you soon!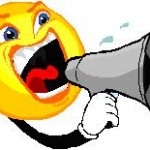 Calling all Professionals~~Joan Marie Whelan is hosting a 10 Month Master Mind Platinum Program for only 20 people–If you want to participate in a year of Assertive Action and Ambition. Click here to sign up.
You are not your past! Let's move away from the illusions of your yesterdays and build on your tomorrow. Together we can strengthen your energy field so you can attract that which you seek. Make this your year!