Posted by Intuition Girl
SPECIAL NOTICE FROM JOAN MARIE
DUE TO POPULAR DEMAND …

WE will be hosting another Forgiveness Program for 4-Weeks in July on Tuesday Nights
For those of you who couldn't  join us before, this is your opportunity to do so now.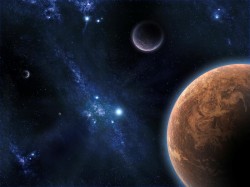 "God, Our Universal Source is reaching out to all of us and asking us to willingly release the poisonous emotions that paralyze us." – Joan Marie Whelan
Yes, the emotions that hold us in bondage and chains are often the most toxic and lethal to our overall wellness.  Are you ready to make a useful change in your life? If you are, then for what are you waiting?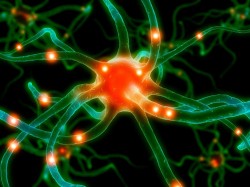 It is an inside job that we must all take to task and to heart. It is not as difficult as it may seem. At first, you may be thinking, "Why do I have to learn to forgive? I have done nothing wrong. It is everyone else who has hurt me in the past. Not me."  But in fact, it is you — who have been holding onto these sad and regretful emotions that have been barring you from advancing in your life. It is you, who must choose to live in emotional freedom or live in emotional bondage.
So many of us have been hurt or abused at one time or another, either by our own hand or because of someone else. Anyone who has become a victim and that includes survivors of childhood abuse, political or military imprisonment, crime, relationships or self- abuse due to various addictions must go within and clearly decide their fate…for it is ultimately our decision that will strengthen us and bring forth our healing or it will destroy us and cause our demise.
Are you choosing to remain a victim – of the small child who lost her father; the individual who was accosted years ago; the man who is still fighting the war within; the widow who lost her spouse… how much longer are you willing to hold onto your emotional wounds of the past?
It is an inside job and I want you to know that you have the mental and intuitive capacity to change your frame of mind, body and spirit – right down to your internal DNA! You have the ability to transform your thinking and your lifestyle for more positive, more productive, and more useful outcomes for you. You, brilliant you, are the master of your life and your destiny. Once you understand that you have the courage and power to forgive, you will receive a blessing: a sense of inner peace that is priceless.
That is why I am offering for the second time this 4-Week Program that will:
alter your life
bring about an awakening
open the door to new opportunities
give you practical tools to use for the rest of your life
revolutionize your life from the inside out
Give you downloadable audio of each class to re-listen to upon need
After all, it is an inside job – let me help you help yourself; and together, we can begin the transition from victim to victor!
Forgiveness is an internal process. It is not about forgetting a negative event or emotion
It is freeing—it frees one from the grip of another. If we cannot let go of our strong desire for revenge or obsession, we will never experience true healing
This program is reasonably priced and intended to give you a quick jump-start on your healing process
Classes are scheduled for every Tuesday Evening in July 6PM Pacific Time and 9 PM EST

I'm going to share my gifts and incredible life-altering program!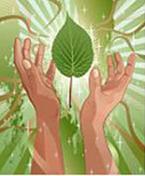 Don't let another life-transforming opportunity pass you by! Isn't your release from shame—blame or guilt worth it?
Sign up now for your opportunity to work with me!  Learn more at http://www.itisaninsidejob.com now!
One Response to "Forgiveness and Healing go Hand in Hand"
Larue Says:
February 18th, 2015 at 4:02 am

However, these maneuvers aren't always possible and you know that you need protection every single
second to prevent information you are working on from a potential
leak. For 5 years I watched digital-dot by digital-dot every edit that Wallace made public.

However, communicating in person is should always
be the preferred method whenever available.
Leave a Reply