Posted by Intuition Girl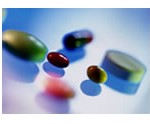 Too many people today are turn to drinking, drugs or pot (among other things) to find their inner peace and happiness in life. For some, these alternative solutions are temporary fixes from inner struggles they have been battling their entire lives. Ever heard that phrase, "Putting a band-aid on a bullet wound"? That is exactly the same thing that is occurring when people indulge in these addictions to resolve their problems.
Where do you find your sense of worth, your sense of happiness, and your sense of purpose in life? When you ground yourself in the present moment, you begin to channel your higher consciousness, your Inner Soul that has the capability to look beyond any imperfections and challenges in your life. Joy is not something that you achieve; it is something that you live. In other words, you must live in joy to live in peace.
But Joan Marie, I am constantly being bombarded with challenges, events and obstacles that are strangling my life – how can I be happy when these things constantly happen? Are you asking me why you cannot be happy? If so, I will reiterate what I have mentioned in the past, "Joy is a completely natural state of being. It is a sense of belonging, a thought of feeling connected or simply allowing your heart and soul to sing with contentment." Happiness is not something you gain, it is something you live.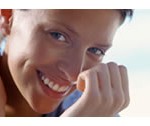 Instead of turning to temporary fixes, why not inject yourself with the drug of life. You create happiness and inner peace when you do the things you enjoy. Whether that's taking a stroll in the park, working in the garden or just listening to some beautiful music — it's the point that you are doing something for yourself and giving yourself room to expand your mind, heart, body and Soul.
Happiness happens all the time if you allow it to blossom. You must only reclaim that feeling as your own. It is always there within your Inner Soul. No one or nothing can penetrate your innate joy unless you choose to allow it. Gift to yourself the drug of life and watch how you begin to positively transform yourself from the inside out!
I invite you to take a look at my new 5-Month interactive mastery program which will start in June. Hopefully this is the year when you feel called to invest in yourself and give yourself the gift of a self-improvement and inner joy as you Follow your Inner Compass. If you feel that a program like this will serve you to advance your goals, please click here to learn more about it:
Joan Marie, your Intuition Girl
© Copyright – All Rights Reserved
The Drug of Life
By Joan Marie the Gift, Intuition Girl
About the Author: Joan Marie is the extraordinary lifestyle expert for everyday living. She travels throughout the United States sharing her gifts and her Lifestyle Makeover Programs with solo-preneurs, professionals, small business owners, and large companies. Her Manifestation Method Program and Lifestyle Makeover Programs are designed to help people change their lives. For more information about Joan Marie and her upcoming, exclusive events, please go to: www.joanmariethegift.com
Learn more about Certified Master Intuitive Joan Marie Whelan –Intuitive Counseling and Intuition Coaching Specialist
One Response to "The Drug of Life"
Len Merida Says:
January 5th, 2012 at 3:13 am

Please sign Dylan's petition to get money out of our political process. It is one of the most important issues facing Our Country.swtor credits
Leave a Reply