Posted by Intuition Girl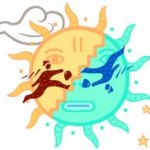 Joan Osborne asks, "What if God were one of us?" I ask you, "what if God IS a reflection of us?"
We all come from the same Source and we all have been blessed to come into this world free of resentment, anger, fear or worry.  Our very being revolves around love, peace, harmony, balance, laughter and joy.  Right from the very beginning we are given the right to choose and as free thinking beings, we are all capable of good and evil.
In this respect, we are all born the same way, physically function the same ways … the differences, however, are in our perception of how we interact on both a human and spiritual level; and how we perceive the world around us and the cultural divides that sometimes limit our scope of view.
If we define God as the "good" in us, and are interconnected to the Universal flow of energy, then we can assume that being good means being at peace and in harmony in our environment, our relationships, and with the global community in general.
What message do we convey to others? Being the reflection of God takes a certain amount of effort, commitment and responsibility. It means that in everything we see, hear, say, and feel – we must find the love and beauty in it first. It is thinking and feeling before we act. It is expressing compassion and a true sense of caring and sharing. You are, after all, a representation of goodness and the qualities of the Divine.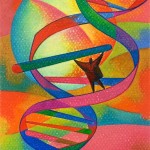 What are the benefits of being a reflection of God and being in sync with the Universal flow of energy? The advantages of emitting this goodness in our lives are that we ultimately begin to attract positive events, people, and opportunities that we might miss otherwise.
This idea of bliss crosses multinational and multicultural lines as well. We are, as the human race, intended to live purposeful and fulfilling lives. The rewards or punishments we receive are of our own choosing in most circumstances. For instance, if we choose to live in misery, we lead miserable lives. If we choose to live in anger, we lead hurtful lives. The same holds true when we choose to live in peace and in happiness. We cannot always forget our pasts, but we can learn to forgive and move forward – and that is elemental in determining the fate of a blessed or empty future. We are, in a sense, a reflection of our own doing and undoing. What path have you chosen?
Until we speak again, I am
Joan Marie, the Gift – Your Intuition Girl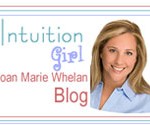 I invite you to check out my numerous products that were designed to help you open to your true identity and heal from past experiences.  They all can be found on my products page on the web site at: www.joanmariethegift.com
4 Responses to "What if God IS a Reflection of You and Me?"
Leave a Reply