Posted by Intuition Girl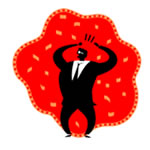 Do you think it is acceptable to hurt, insult or injure someone personally or even professionally? Is your response, "No, not me"? It is very painless to say something or do something mean-spirited without thinking about the repercussions of our actions. But these painless statements or actions can often become extremely painful to others. Sometimes we say or do things in the heat of the moment. Perhaps something did not quite work out as planned or maybe something is not going the way you want it to go, and without giving aforethought, you spontaneously lash out at someone. As members of the human race, some of us lack the proper character to think before we act and our words and actions as a result, have become overshadowed by our carelessness.
When I was growing up, I was taught that if I do not have anything nice to say, don't say anything at all. Now is the time to stop passing judgment on other's behavior and start focusing on how you can make a positive impact in the world. None of us are perfect and believe it or not, we all have flaws. When you begin to accept accountability of your behavior by changing your thinking and reactions, you will ultimately change your life in dynamic and positive ways.
In order to achieve harmony and happiness in your life, you must realize that it is imperative to always treat others as you would like to be treated. There is such an incredible sense of inner peace when you hold others in a state of acceptance. As you accept and respect others as you would hope to be, you begin to live in a healthy and steady reflective state of one another. I have said in one of my inspirational messages that we are merely a reflection of each other; so if we discover certain emotions like anger or contempt, I strongly suggest that you look in the mirror and see what it is inside of you that has triggered your reaction because that situation is simply a mirror of what you need to work on.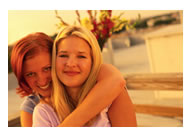 In fact, one of my meditation exercises encourages you to do exactly that. For a few minutes every day, peer into your reflection and ask yourself, "How am I going to shape my day today?" Notice that you are asking your Self how you are going to shape your day. Once you feel comfortable with your Soul Being (your Inner Self), you discover that you can not only become a positive reflection to others but a beacon of light to those who need a spark of creativity, encouragement or just a sense of comfort. It is amazing what incredible human beings we can become when we challenge ourselves to be the best that we can be.
Joan Marie, your Intuition Girl
© Copyright – All Rights Reserved
Transformation starts with Changing your Thoughts
By Joan Marie the Gift, Intuition Girl
About the Author: Joan Marie is the extraordinary lifestyle expert for everyday living. She travels throughout the United States sharing her gifts and her Lifestyle Makeover Programs with solo-preneurs, professionals, small business owners, and large companies. Her Manifestation Method Program and Lifestyle Makeover Programs are designed to help people change their lives. For more information about Joan Marie and her upcoming, exclusive events, please go to: www.joanmariethegift.com
Learn more about Certified Master Intuitive Joan Marie Whelan –Intuitive Counseling and Intuition Coaching Specialist
Posted by Intuition Girl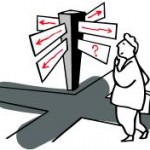 What actions have you determined are necessities in your life to keep you on track? If you're pining for the straight and narrow path to success, then you must know that in order to achieve the affluence you so desire, you must love yourself first and be consistent in every one of your efforts. A few questions you must ask yourself are:
1.  What is it that I really want in life?
2.  How am I going to acquire these wants?
3.  How much passion am I going to put behind my goals?
4.  What steps do I need to take in order to achieve these goals?
5.  How much time am I willing to take to get the things I want?
After you've considered these questions, I want you to take out a pen and paper, your laptop keyboard, or whatever else you have at your disposal and begin to jot down ideas and thoughts resolving these questions.
Sometimes, we have to make small sacrifices to create a clear passage to the lives we want to lead. While we might like owning that high-maintenance SUV; the payments might be killing us financially. Or, we've put several years' time into a work position only to stay in the same spot. Are you staying in a negative personal relationship because you've become accustomed to arguing? Have you seen the writing on the wall? That doesn't mean you should allow your vehicle to get repossessed, that you should walk out of your relationship, or just outright quit your job because you're not going anywhere. What it does mean is that you need to re-evaluate your state of affairs, and start using the tools that are available to you to make the best out of a lagging or negative situation. You are, after all, in control of your emotions and your actions. You cannot control the people around you. But you can control yourself…or better said, you can become the leader of your life.
That being said, you must determine the necessary actions and efforts to keep your life on track. For example, if you are in a "terrible job", you need to ask yourself if it is in fact the job that is terrible, or is it the feelings that you associate with the job that give it the appearance of being terrible. When you figure that out, that's when you can decide what path you need to take in order to acquire a better position…or perhaps, become an entrepreneur in your own field to create real value in your life. The same holds true in relationships – both personal and professional. Relationships, just like working positions, take time, sacrifice, effort, labor, love, and communication skills. What are you doing in your life to heighten your potential and efficacy in creating and sustaining healthy bonds? And this is also spot on with professional relationships – how do you view the work you do? Would you "hire you" again? Would you want "you" working for yourself?  Think about it. Are you creating your own problems at work?
Beyond work and personal relationships, finances (or lack thereof) often take center stage on the emotional baggage train. Do any of these hypothetical statements apply to you?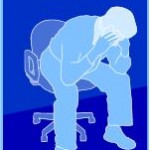 "I can't go to the gym because I can't afford it."
"I can't take a vacation because I don't have the money."
"I'd love to take you to that restaurant, but it's too expensive."
"How I wish I could buy a house, but times are tough."
"How can Jim (or fill in the blank) afford such a nice car?"
"I'd like to have children, but I can barely afford to pay my own bills."
"I'm just not lucky like that other guy."
More than likely, we've all encountered one or more of the above situations. It's uncomfortable, too. Especially when someone asks you to accompany him (or her) and you begin concocting lame excuses as to why you can't go. And envy is even worse. No matter how successful we become in life, someone, somewhere is going to have something bigger, better, and more expensive than you. That's a fact. But, the good news is that you don't have to "keep up with the Jones." You just have to keep up with yourself – that's it. Every action has an equal reaction. For instance, if you have made the active decision to pursue a higher position at work, what must you do to attain it? If you simply "want" the position, and do nothing to acquire it, then you will remain exactly where you are. Wanting something and doing something for that matter are two entirely different means to an end: one is inaction (indecision) and the other is action (decision). How is your supervisor going to know that you want a particular position? She can't always read your mind. Likewise, if you've been performing "just enough" or "not enough" at work, do you really deserve the position?
Do you have what it takes? Yes! Almost every individual has the mental, physical, emotional, and psychological capacity to achieve their hearts' desires; unfortunately, they don't always do it because of indecision, inaction, and complacency. We get comfortable in all of our relationships, much like we do in our own tennis shoes. We tend to overlook the holes, the wear and tear, the rips, the shredded laces…because they feel good on our feet and we are accustomed to them. Eventually, our feet get soaked from the mud puddles that we sometimes have to walk through.  Even track stars have to change shoes every now and then. Like it or not, we have to toss the old shoes and buy new ones that fit us, and that fit the paths on which we walk. Which path do you choose to walk upon? What sacrifices are you willing to make to create forward motion? What choices are you making for you today to promise a wealthy and happy tomorrow? What do you need to let go of so you can make room for the new experiences to come into your life?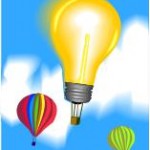 If you're still not sure how to stay focused and keep your life on track, but are willing to commit yourself to recharging your life and re-energizing your authentic self to become the person you want to be, then I invite you to participate in my upcoming Program so you can learn how to tap into your Intuitive Powers. During these 9 weeks, I'll teach you how to be self-sustaining and self-empowering. And I'll show you how to use your intuition and sheer determination to transform your lifestyle into the extraordinary one that I know you can achieve. Make the right choice for your future today!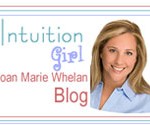 Learn more about Certified Master Intuitive Joan Marie Whelan – Intuitive Counseling and Intuition Coaching Specialist
Posted by Intuition Girl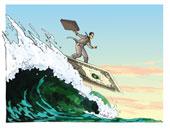 If your goal is to manifest wealth and success in your business, then you must mentally prepare yourself to achieve what it is you want.  In order to reach your true potential for prosperity, you need to use strategic visioning to develop a healthy and productive atmosphere.  But what exactly is strategic visioning, and what does it have to do with your intuition?  Allow me to elaborate:
If you are a business professional, or are in the process of establishing your entrepreneurial venture – it is time to learn about strategic visioning so you can create a rich environment for yourself.  Adapted to the Universal flow of energy, your intuition is an excellent resource to create abundance and professional success.
When you absolutely desire prosperity, strategic visioning is an essential instrument to fulfilling your heart's ambitions.  Drawing on past and present experiences, likely tendencies, and strengths and opportunities to form an intricate plan in climbing the ladder to financial freedom, is what strategic visioning is all about.  Not only do we apply analytical conclusions to developing our outcome, we must also rely on our intuition.  Why? Our intuition is in direct alignment with the Universal flow of energy that dictates our destiny.  When we listen to our inner wisdom to gain knowledge and inclinations for our appropriate plan of action in combination with strategic visioning, we are using our mental and emotional awareness to its fullest potential.
How does strategic visioning and intuition generate $$?  Good question.  In order to accumulate wealth and prosperity in life, you must plant the seed of creativity in all you do.  When you tap into your intuition, you are tapping into a powerful source of information.  Imagine walking on a tight rope with a balancing pole.  Your rope is about 30 feet in the air.  If you look back or down, you might get dizzy. However, your balancing pole is what keeps you level as long as you look straight ahead and focus on meeting your objective at the other side.  Your intuition is much like this balancing pole.  It is your guide to keeping you in-tune with your intent and your focus.  And when you're walking a literal or figurative tight rope in life, you can't turn back or look down because it takes your eye of the mark. Your "rope" is your support system or lifeline, and part of your strategic vision to accomplishing your goals. You can reflect on past experiences and use them as a challenge to overcoming obstacles; but you should never retreat or look down upon yourself, as you will certainly become unbalanced.
How far along are you on your tight rope of life?  Are you using your balancing pole (intuition) and are you grounded on your rope (strategic vision)?  These are key to creating the success you desire, and gives you the ability to corner the market for wealth and prosperity.
Until we speak again, I am
Joan Marie, Your Intuition Expert
PS - Discover how to transform your lifestyle and create positive changes through the Manifestation Method - a life-changing tool that can help you in your quest.  To learn more, visit me, Joan Marie at www.joanmariewhelan.com
© Copyright - All Rights Reserved
Intuition and Marketing: Creating $$ with Strategic Visioning
By Joan Marie Whelan
Learn more about Certified Master Intuitive Joan Marie Whelan and Intuitive Counseling
Posted by Intuition Girl
There are times in our lives where we reflect on where we are, who we are, and who we want to be or what we want to "get" out of life. It's during these times that we're at our most vulnerable. We often lose ourselves in the "could've been" scenarios that we really need to rise above before we can manifest the life we want to lead.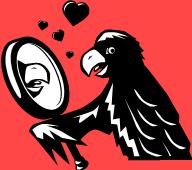 Today, I want you to stop thinking about what "could've been," and focus on the "I AM somebody" thought. How you feel about yourself and what you project from yourself from this moment forward is where you need to be headed. The more you focus on the fact that you are a unique and special being capable of achieving greatness, you will suddenly find that you are riding high in the plane of conscientiousness. You must be conscientious to be aware of the potential that exists around you. Remember, you are here to serve a greater purpose in life; but you can only uncover and fulfill your life purpose by creating an environment conducive of achieving that goal.
Look into a mirror. Who is it that you see peering back at you? It's you; wonderful you. Within your reflection is the aspiration of the person you want to see and become in life. You must know that you weren't put onto this earth without a specific purpose. In your heart and mind are the dreams and visions that you've always wanted to see and realize. Now it's time to take those dreams and visions to the next level of conscientiousness.
You can manifest your heart's desires by harnessing your creative imagination and intuitive powers that exist solely for you. Put these powerful mental tools to work for you by spending a few moments affront of a mirror every day. Every time you peer into the looking glass, search your soul for your authentic self. What is she saying to you? What does she want you to do with your life? Who does she aspire to be? Look beyond the superficial parts of your anatomy. Look past the color of your hair, your physical shape; instead, focus on your authentic self that gives you the personality to make your dreams come true.
When you unveil the physical mask of reality, you discover that there's an entirely new perception and retrospect of who you are and why you are an essential ingredient to the Universal flow of energy. You are at one with the world, and the faster you realize that you are somebody, the more relevant you become to the positive energetic flow that brings opportunity and abundance into your life. Don't you want more chances to create the life you've always wanted to have? Learn to live at peace with your inner self – your authentic self; and you will not only begin to believe that you are somebody, but you will become the "somebody" that you were destined to be.
Until we speak again, I am
Joan Marie the Gift, Intuition Girl
© Copyright – All Rights Reserved
I AM Somebody
By Joan Marie the Gift, Intuition Girl
About the Author: Joan Marie Whelan, an internationally known intuitive specialist, business consultant, medium, and coach travels throughout the United States sharing her gifts and the Manifestation Method with solo-preneurs, professionals, small business owners, and large companies. For more information, please go to: www.joanmariewhelan.com