Posted by Intuition Girl
In order to feel connected to others you want to pay attention to what is happening in your heart.
Our Heart is the greatness source of Power.
Posted by Intuition Girl
Warning
: trim() expects parameter 1 to be string, array given in
/home/intuit/public_html/wp-content/plugins/flash-video-player/flash-video-player.php
on line
181
Get the Flash Player to see this content.
An inspirational message is sent to give you a deeper insight into life's purpose as it also instills some meaning and awareness.
To sign up for my weekly Inspirational Messages you can fill out the form on the right hand side of my site.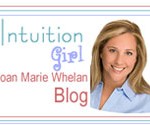 Learn more about Psychic Medium Joan Marie Whelan – Intuition Counselor and Intuition Coaching Specialist
December 31st
Are you interested in becoming your own Master Intuitive? Joan Marie has an upcoming 5-Month Intuitive Life Coaching Program beginning January 16, 2013. Call the office (941)-954-9001
Posted by Intuition Girl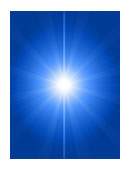 Do you remember a time when you saw a shooting star and you caught yourself making a wish? It's okay to admit that you have… a lot of us have. And even without a shooting star, we sometimes find ourselves wishing for things that we do not have, for what others may have, and things that we could have had. Quite frankly, it is probably human nature to strive for bigger and better things…
This reminds me of a song that topped the charts back in 1995. Hip hop rapper Skee-Lo debuted with his one-hit wonder, "I wish". In his song, he talks about how he wishes he was a bit taller, among many other things. The funny part about the lyrics is that the whole song is a big "pity party". When wishing becomes the greater part of who you are, you begin seeing all the negativity in your life opposed to all the blessings that surround you now. In fact, when you create your own pity party, you can no longer focus on open doors of opportunity. The world becomes too difficult and all that you see is what you cannot have. That is not the way you are intended to live your life.
What is it that you heart desires right now? If it is a relationship, then what are you doing to create and manifest the connection you are seeking? If you are simply wishing for a relationship it is simply not good enough. Words and thoughts without deeds go nowhere. The same applies to the word "try". For example, "I tried to have a relationship but i

t just didn't work out." If you truly "tried", what was it that you did differently to make things work more effectively and mutually? Make a list of things that you can do right now to create the life you want to lead. After you have crafted your list, you need to follow through on those modifications so that you will not just be trying, but instead, doing.
"When you DO all that you can do to support and manifest the dreams that you have made in your heart and soul, then your wishes can come true." When you DO what your inner soul truly wants you to do, all the obstacles you see before you become stepping-stones and opportunities for learning and growing. Remember too, dreams and wishes are the heart's laughing place – a tender spot in your heart that keeps you striving and thriving. Never let go of your heart's desires – but in order to fulfill them, you have to do more than just try – you simply must do.
Joan Marie, your Intuition Girl
© Copyright – All Rights Reserved
When I wish upon a Star
By Joan Marie the Gift, Intuition Girl
About the Author: Joan Marie is the extraordinary lifestyle expert for everyday living. She travels throughout the United States sharing her gifts and her Lifestyle Makeover Programs with solo-preneurs, professionals, small business owners, and large companies. Her Manifestation Method Program and Lifestyle Makeover Programs are designed to help people change their lives. For more information about Joan Marie and her upcoming, exclusive events, please go to:www.joanmariethegift.com
Learn more about Certified Master Intuitive Joan Marie Whelan –Intuitive Counseling and Intuition Coaching Specialist
Posted by Intuition Girl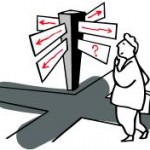 What actions have you determined are necessities in your life to keep you on track? If you're pining for the straight and narrow path to success, then you must know that in order to achieve the affluence you so desire, you must love yourself first and be consistent in every one of your efforts. A few questions you must ask yourself are:
1.  What is it that I really want in life?
2.  How am I going to acquire these wants?
3.  How much passion am I going to put behind my goals?
4.  What steps do I need to take in order to achieve these goals?
5.  How much time am I willing to take to get the things I want?
After you've considered these questions, I want you to take out a pen and paper, your laptop keyboard, or whatever else you have at your disposal and begin to jot down ideas and thoughts resolving these questions.
Sometimes, we have to make small sacrifices to create a clear passage to the lives we want to lead. While we might like owning that high-maintenance SUV; the payments might be killing us financially. Or, we've put several years' time into a work position only to stay in the same spot. Are you staying in a negative personal relationship because you've become accustomed to arguing? Have you seen the writing on the wall? That doesn't mean you should allow your vehicle to get repossessed, that you should walk out of your relationship, or just outright quit your job because you're not going anywhere. What it does mean is that you need to re-evaluate your state of affairs, and start using the tools that are available to you to make the best out of a lagging or negative situation. You are, after all, in control of your emotions and your actions. You cannot control the people around you. But you can control yourself…or better said, you can become the leader of your life.
That being said, you must determine the necessary actions and efforts to keep your life on track. For example, if you are in a "terrible job", you need to ask yourself if it is in fact the job that is terrible, or is it the feelings that you associate with the job that give it the appearance of being terrible. When you figure that out, that's when you can decide what path you need to take in order to acquire a better position…or perhaps, become an entrepreneur in your own field to create real value in your life. The same holds true in relationships – both personal and professional. Relationships, just like working positions, take time, sacrifice, effort, labor, love, and communication skills. What are you doing in your life to heighten your potential and efficacy in creating and sustaining healthy bonds? And this is also spot on with professional relationships – how do you view the work you do? Would you "hire you" again? Would you want "you" working for yourself?  Think about it. Are you creating your own problems at work?
Beyond work and personal relationships, finances (or lack thereof) often take center stage on the emotional baggage train. Do any of these hypothetical statements apply to you?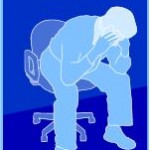 "I can't go to the gym because I can't afford it."
"I can't take a vacation because I don't have the money."
"I'd love to take you to that restaurant, but it's too expensive."
"How I wish I could buy a house, but times are tough."
"How can Jim (or fill in the blank) afford such a nice car?"
"I'd like to have children, but I can barely afford to pay my own bills."
"I'm just not lucky like that other guy."
More than likely, we've all encountered one or more of the above situations. It's uncomfortable, too. Especially when someone asks you to accompany him (or her) and you begin concocting lame excuses as to why you can't go. And envy is even worse. No matter how successful we become in life, someone, somewhere is going to have something bigger, better, and more expensive than you. That's a fact. But, the good news is that you don't have to "keep up with the Jones." You just have to keep up with yourself – that's it. Every action has an equal reaction. For instance, if you have made the active decision to pursue a higher position at work, what must you do to attain it? If you simply "want" the position, and do nothing to acquire it, then you will remain exactly where you are. Wanting something and doing something for that matter are two entirely different means to an end: one is inaction (indecision) and the other is action (decision). How is your supervisor going to know that you want a particular position? She can't always read your mind. Likewise, if you've been performing "just enough" or "not enough" at work, do you really deserve the position?
Do you have what it takes? Yes! Almost every individual has the mental, physical, emotional, and psychological capacity to achieve their hearts' desires; unfortunately, they don't always do it because of indecision, inaction, and complacency. We get comfortable in all of our relationships, much like we do in our own tennis shoes. We tend to overlook the holes, the wear and tear, the rips, the shredded laces…because they feel good on our feet and we are accustomed to them. Eventually, our feet get soaked from the mud puddles that we sometimes have to walk through.  Even track stars have to change shoes every now and then. Like it or not, we have to toss the old shoes and buy new ones that fit us, and that fit the paths on which we walk. Which path do you choose to walk upon? What sacrifices are you willing to make to create forward motion? What choices are you making for you today to promise a wealthy and happy tomorrow? What do you need to let go of so you can make room for the new experiences to come into your life?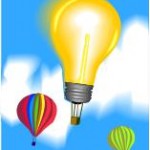 If you're still not sure how to stay focused and keep your life on track, but are willing to commit yourself to recharging your life and re-energizing your authentic self to become the person you want to be, then I invite you to participate in my upcoming Program so you can learn how to tap into your Intuitive Powers. During these 9 weeks, I'll teach you how to be self-sustaining and self-empowering. And I'll show you how to use your intuition and sheer determination to transform your lifestyle into the extraordinary one that I know you can achieve. Make the right choice for your future today!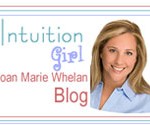 Learn more about Certified Master Intuitive Joan Marie Whelan – Intuitive Counseling and Intuition Coaching Specialist
Posted by Intuition Girl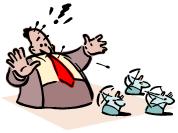 If you are, you might be hindering your advancement as well as the progress of others. It is okay to want things and to acquire success, but sometimes, we allow our personal goals and ulterior needs and motives to get in the way of overall growth. How, you ask?  Just look around you, we are experiencing pain and suffering all around the world because people, individually and collectively are not making choices based on the overall good of the masses.  We have compromised our values and principles. The simple resolution to this and other situations requires us to take a look at the following possibilities.
Always put people before profits. It does not matter in what profession you practice. Whether you are a mechanic, a doctor, a politician, a foreman, a counselor or an attorney – you must always think of the people that work for you, work with you, and those for whom you work. When you put others first, you are paving the road to success with compassion and passion – and that is the core factor to achieving overall health, wealth and happiness.

Plan ahead

. Someone once told me that we must have the right preparations and ingredients to run any business. That means that if you are willing to go the extra distance, you can create a long-term map for success.  Sometimes that means that we have to commit ourselves to longer hours and more motivation but always it means that we must maintain integrity. Proper preparation is everything.

Do NOT use short cuts

. Sometimes when we travel, we are tempted to use short cuts to get somewhere faster or cheaper. In business, shortcuts often create shortcomings.  Speed does not usually create the best results; accuracy and careful attention to details by those who specialize must be recognized and acknowledged.  Putting your efforts into those specific areas where you excel will enable you to create quality workmanship in all endeavors.

Cooperation

. When professionals work together, each brings his own vital insight and wisdom to the proverbial dinner table.  Each has his own unique technique and vantage point that somehow creates a powerful mix of not only diversity but often the best solution.  You might want to re-evaluate how your lack of cooperative efforts have fallen to the wayside and possibly caused complacency. When we cooperate in harmony, we are all giving and receiving quality "input" to produce a more creative array of wealth and productivity.

Communication

. This is the simplest, most transparent yet often forgotten component to business success. We often encounter situations where there are plenty of sheriffs but not nearly enough deputies. Everyone has something to say, and in the cross-fire of the chatter, nothing gets accomplished and nothing of importance gets heard.  We must learn to speak with our cohorts and not at or down to them. When we understand that working together for a common goal is beneficial to all concerned, we soon discover the sweet feelings of success, a sense of peace of mind and the wonderful taste of victory.

Complacency breeds neglect

! All too often we easily become accustomed to doing things in a certain manner or completing tasks a particular way. Sometimes, we have to step off the beaten path and bask in the newness of innovation. Learn to listen to what others might offer you in advice—look at their comments and remarks as possible clues or leads to follow. It certainly helps if you can learn to listen to your gut feeling. Sometimes you have to re-evaluate your methodologies to jumpstart a more effective model for both your professional and your personal life!

Invest in your future successes

!

Put time and money aside for improving knowledge and information.  It is so wonderful to experience our successes but it is vital to our future success for each one of us to place money and time aside to for continual education.  I encourage you to continually improve your success, one must improve their knowledge and understandings of information that will help us continue to grow and improve our techniques as we ultimately realize our full potential and future and continued successes.
It is important to remember that you can always seek help from a professional life coach, who can assist you in manifesting success in all areas of your business and personal life.  Becoming a winner is just a phone call away – let me show you how to properly use your business savvy by combining your intuition and your zest for success to create the successful lifestyle you have always wanted.
Until we speak again, I am
Joan Marie, Intuition Girl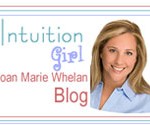 Learn more about Certified Master Intuitive Joan Marie Whelan — Intuitive Counseling and Intuition Coaching Specialist