Posted by Intuition Girl
4 Tips to Preserving Your Livelihood and Manifesting Wealth
Today's economic and credit crunch has driven some individuals to the brink of bankruptcy and sadly, even suicide. However, if some of these individuals had only taken the time to listen to their intuition and had strategically planned their outcomes, they may not have ended up in the situations they did. I want you to succeed, as does your Higher Source. You were created to be a unique and powerful human being, who can achieve any thing if you only have enough faith to do so.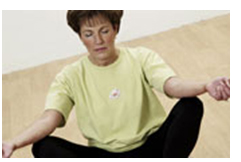 It's always a good idea to let go and let god. It's not an arduous task, really. It's simply turning over the wheel so that your higher consciousness can guide you in the appropriate direction. Too many times, people have control issues and don't want to let others, especially a spiritual force lead their lives. It puts a cramp in their style. "I don't need someone else telling me what to do or guide me in a specific direction," they say. It's not about having someone or a Higher Power "telling you what to do," It's more or less about allowing your inner wisdom to lead you. Your inner wisdom, by the way, is directly connected to the Universal flow of energy, which is an essential part of your Higher Consciousness.
To understand how all of this comes into play in manifesting your life dreams, you need look no further than your intuition so you can maintain your livelihood and create the lifestyle you want to lead.
Here are four tips to doing just that:
1. Listen to your gut feelings. If something doesn't appear right to you, or your gut is telling you to move forward, then analyze the situation and proceed. Either way you go, you have at least taken the time to really listen to your inner wisdom. When you listen to your intuition, it helps you to stay focused in order to succeed.
2. Learn self-discipline. In order to create an extraordinary lifestyle, you have to become proactive in the role of your personal and professional growth. That means you must practice courage, discipline, and enthusiasm to gain wealth freedom and to achieve prosperity in all aspects of your life.
3. Define your intentions and create your mind map. Defining your intentions means that you need to really take note of what it is you want to attain in life. If you truly want to manifest your life dreams, you have to know what it is you are seeking. If you desire a new career, a life partner, a family, or maybe you just want to achieve inner peace in your life – whatever you define your goals to be are your intentions. When you have intentions, these are going to become part of the mind map of what you want to create in your life.
Your mind map can be sketched on a yellow sticky note, a journal, or on a spiral notebook. You don't have to be an artist, but you do need some crayons, a pencil, markers, or a pen – no matter, you pick. What's important is knowing what your intentions are, and drawing out ways to accomplish your intentions. For example, if your ultimate goal is simply leading a happy, fulfilling life – draw out items that you equate with being happy. Remember, you don't have to be a Michelangelo – just simple artwork like $$ symbols, squares and triangles (for homes), female or male stick figures will do, too. Draw lines to the central part of your mind map to connect all of these wonderful things, feelings, places, and even words to create your personal mind map. Now that you've defined your intentions and created your mind map, the next step is to…
4. Design your strategic vision action plan. As a part of the Manifestation Method, the strategic vision action plan helps you to acquire financial freedom in your life. This unique plan was created to help you align your thoughts with the correct action plan and your mind map to achieve positive results you want in life. By using this innovative strategic vision action plan, you will suddenly begin to see your wealth begin to overflow. And when I say wealth, I mean wealth in a broader sense – wealth in finances, wealth in health, wealth in happiness, wealth in relationships, etc.
You see, you can still manifest your dreams during a crisis. You just have to have the right set of mind tools and the right mindset to get you on your way. The rest is up to you!
Posted by Intuition Girl
In order to feel connected to others you want to pay attention to what is happening in your heart.
Our Heart is the greatness source of Power.
Posted by Intuition Girl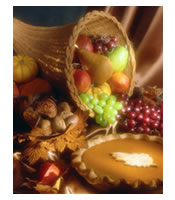 In my life, Thanksgiving brings a sense of renewed hope, love and reflection. I take this time to honor the people and events in my life, which have given me the inspiration, motivation and support to be who I am.
Do you see the beauty and bounty in this simple yet nourishing horn of plenty? I do. When I look at the cornucopia filled with an array of fruits, flowers and nuts, I appreciate the wonder and miracle of Nature's harvest. Moreover, the cornucopia is the promise of blessings to come; and if you put just a little motivation behind your short-term goals, you will eventually achieve your long-term aspirations.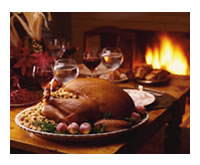 How plentiful is your cornucopia? If you are so fortunate to have family and friends to share your turkey-day feast, consider yourself very lucky. But before the main event… before you chow-down on delicious pumpkin pie, sultry turkey and egg nog – I want you to reflect on all the gifts in your life. Really take a few minutes to think about all the things that have gone right in your life. There must be something or someone that has been a blessing to you. Whether it is a close friend, who is always there to lend a hand – a warm home to call your own – the pet that never leaves your side, or the job that has paved the way for all the material things you own, now is the time to give thanks for all those things you often take for granted.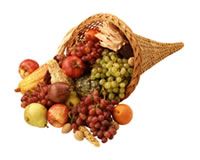 But I am struggling, Joan Marie – how can you expect me to be thankful when I have nothing to be thankful for, you say? There is always a positive flame burning for you if you only seek it. Inside each and every one of you is an abundance of wisdom that you can use to step into affluence – affluence of health, wealth and joy. You only need to make the choice to pursue happiness and prosperity. Once you do, you are well on the way to filling your metaphorical cornucopia. Remember, your horn of plenty can only become plentiful once you begin adding to it. If you continue to see a barren placeholder for the things that you want out of life, it will continue to remain empty. Start seeing the beauty and wholeness of who you are and the blessings will begin to flow.
Until we speak again, I am
© Filling the Cornucopia of your Life
November 2011
Joan Marie, your Intuition Girl

About the Author: Joan Marie is the extraordinary lifestyle expert for everyday living. She travels throughout the United States sharing her gifts and her Lifestyle Makeover Programs with solo-preneurs, professionals, small business owners, and large companies. Her Manifestation Method Program and Lifestyle Makeover Programs are designed to help people change their lives. For more information about Joan Marie and her upcoming, exclusive events, please go to:www.joanmariethegift.com
Learn more about Certified Master Intuitive Joan Marie Whelan –Intuitive Counseling and Intuition Coaching Specialist
Posted by Intuition Girl
Question # 2
Hi Joan Marie: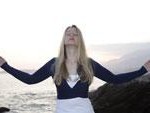 Thank you for blessing all of our lives. It has been a great privilege to have been directed by the Universe to you. I still do not know the exact direction my life is going but I am working on it. I need to take better care of myself so that I don't continually sabotage my outcome. I know I have a lot of work to do on myself and I would really love to truly believe in my possibilities and myself.
I know for a fact that I have huge potential; I just do not have the sight you have or see exactly what my future life will be. I would appreciate if you would share some thoughts with me as to how I can keep my energy high so that my ego will no longer take me down for not having the money to move forward or the self talk that stops my forward movement.
Thank you for your assistance,
Jackie K.
ANSWER
Dear Jackie:
This is a great email. The ego is a tricky part of us. On one hand the ego is acting as our protector and wanting to keep us from harm when the truth is most times it is keeping us from succeeding and creating what we need in life.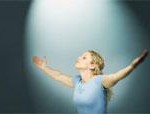 What is helpful to do is first give your ego a job. When you become aware that your fear or the feeling of lack is surfacing within you, be aware that is the ego trying to keep you small. I would like you to say to your ego: "why don't you come to the other side of the road with me." Share with your ego the truth of whom you are and that this is the path you are now taking. Let the ego know that she/ he can also participate and help you on this new path.
Once you give your ego a job and a purpose it will join you on the other side of the road. It would also serve you to have a game plan for yourself and be prepared to have several discussions with your ego mind. This way when your ego wants to take you out or it challenges your decisions, you can so "No Thank You," that is not true–this plan is my plan to propel me forward. Then again invite your ego mind to please join you.
One last suggestion–I would also like you to understand your relationship with money and bless money with gratitude.
Blessings,
Joan Marie, the Gift – Intuition Girl
→ Special Notice: Speak to me about the opportunity of receiving your Professional Intuitive Life Coach (PILC) certification at no extra charge through this program. To read more about this Certification–CLICK HERE
Posted by Intuition Girl
Question # 1
Dear Joan Marie: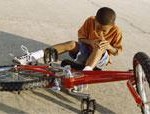 I have a friend whose 12-year old child just had a serious accident. He injured himself while playing with friends. In his short life, he has injured himself several times and has ended up receiving stitches, having a concussion and now injuring his eyes. I was wondering if you had any insight into this child and his situation. I believe that he subconsciously is seeking attention but the results always seem to cause him and his family great pain.
I would really like to hear if you can give me your thoughts on this situation and child.
Thank you, Terry W.
ANSWER
Dear Terry:
Thank you for your email. I do feel that this child is unconsciously craving attention. I believe that deep within himself he is feeling very insecure and is seeking extra attention. The best advice for this child and all of us who are seeking outside approval is to learn that you are enough. I want to repeat that statement: "You are enough."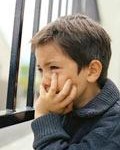 How we teach a child this is that we ourselves as parents need to feel whole within as well. The best thing this family can do and anyone who relates to this question is to have in depth communication as a family. In today's world, we are all too busy rushing and doing things just to keep busy and consequently, we do not spend enough of time simply being and feeling. This state of contentment can only happen when we slow down and actually observe our lives and the lives of those that we are intimately connected to. It is important for all parties to feel safe so they can open their heart and express what is going on deep within their core.
Understanding that you are enough—is a learned art, and is as equally important as loving and appreciating all of you. If each one of us would understand that we alone are enough the world would be a much better place.
Enjoy the blessings of being you,
Joan Marie, the Gift – Intuition Girl
→ Special Notice: Speak to me about the opportunity of receiving your Professional Intuitive Life Coach (PILC) certification at no extra charge through this program. To read more about this Certification--CLICK HERE