Posted by Intuition Girl
Question # 1
Dear Joan Marie: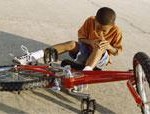 I have a friend whose 12-year old child just had a serious accident. He injured himself while playing with friends. In his short life, he has injured himself several times and has ended up receiving stitches, having a concussion and now injuring his eyes. I was wondering if you had any insight into this child and his situation. I believe that he subconsciously is seeking attention but the results always seem to cause him and his family great pain.
I would really like to hear if you can give me your thoughts on this situation and child.
Thank you, Terry W.
ANSWER
Dear Terry:
Thank you for your email. I do feel that this child is unconsciously craving attention. I believe that deep within himself he is feeling very insecure and is seeking extra attention. The best advice for this child and all of us who are seeking outside approval is to learn that you are enough. I want to repeat that statement: "You are enough."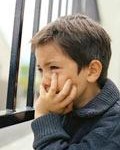 How we teach a child this is that we ourselves as parents need to feel whole within as well. The best thing this family can do and anyone who relates to this question is to have in depth communication as a family. In today's world, we are all too busy rushing and doing things just to keep busy and consequently, we do not spend enough of time simply being and feeling. This state of contentment can only happen when we slow down and actually observe our lives and the lives of those that we are intimately connected to. It is important for all parties to feel safe so they can open their heart and express what is going on deep within their core.
Understanding that you are enough—is a learned art, and is as equally important as loving and appreciating all of you. If each one of us would understand that we alone are enough the world would be a much better place.
Enjoy the blessings of being you,
Joan Marie, the Gift – Intuition Girl
→ Special Notice: Speak to me about the opportunity of receiving your Professional Intuitive Life Coach (PILC) certification at no extra charge through this program. To read more about this Certification--CLICK HERE
Leave a Reply