Posted by Intuition Girl
4 Tips to Preserving Your Livelihood and Manifesting Wealth
Today's economic and credit crunch has driven some individuals to the brink of bankruptcy and sadly, even suicide. However, if some of these individuals had only taken the time to listen to their intuition and had strategically planned their outcomes, they may not have ended up in the situations they did. I want you to succeed, as does your Higher Source. You were created to be a unique and powerful human being, who can achieve any thing if you only have enough faith to do so.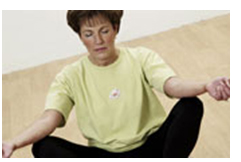 It's always a good idea to let go and let god. It's not an arduous task, really. It's simply turning over the wheel so that your higher consciousness can guide you in the appropriate direction. Too many times, people have control issues and don't want to let others, especially a spiritual force lead their lives. It puts a cramp in their style. "I don't need someone else telling me what to do or guide me in a specific direction," they say. It's not about having someone or a Higher Power "telling you what to do," It's more or less about allowing your inner wisdom to lead you. Your inner wisdom, by the way, is directly connected to the Universal flow of energy, which is an essential part of your Higher Consciousness.
To understand how all of this comes into play in manifesting your life dreams, you need look no further than your intuition so you can maintain your livelihood and create the lifestyle you want to lead.
Here are four tips to doing just that:
1. Listen to your gut feelings. If something doesn't appear right to you, or your gut is telling you to move forward, then analyze the situation and proceed. Either way you go, you have at least taken the time to really listen to your inner wisdom. When you listen to your intuition, it helps you to stay focused in order to succeed.
2. Learn self-discipline. In order to create an extraordinary lifestyle, you have to become proactive in the role of your personal and professional growth. That means you must practice courage, discipline, and enthusiasm to gain wealth freedom and to achieve prosperity in all aspects of your life.
3. Define your intentions and create your mind map. Defining your intentions means that you need to really take note of what it is you want to attain in life. If you truly want to manifest your life dreams, you have to know what it is you are seeking. If you desire a new career, a life partner, a family, or maybe you just want to achieve inner peace in your life – whatever you define your goals to be are your intentions. When you have intentions, these are going to become part of the mind map of what you want to create in your life.
Your mind map can be sketched on a yellow sticky note, a journal, or on a spiral notebook. You don't have to be an artist, but you do need some crayons, a pencil, markers, or a pen – no matter, you pick. What's important is knowing what your intentions are, and drawing out ways to accomplish your intentions. For example, if your ultimate goal is simply leading a happy, fulfilling life – draw out items that you equate with being happy. Remember, you don't have to be a Michelangelo – just simple artwork like $$ symbols, squares and triangles (for homes), female or male stick figures will do, too. Draw lines to the central part of your mind map to connect all of these wonderful things, feelings, places, and even words to create your personal mind map. Now that you've defined your intentions and created your mind map, the next step is to…
4. Design your strategic vision action plan. As a part of the Manifestation Method, the strategic vision action plan helps you to acquire financial freedom in your life. This unique plan was created to help you align your thoughts with the correct action plan and your mind map to achieve positive results you want in life. By using this innovative strategic vision action plan, you will suddenly begin to see your wealth begin to overflow. And when I say wealth, I mean wealth in a broader sense – wealth in finances, wealth in health, wealth in happiness, wealth in relationships, etc.
You see, you can still manifest your dreams during a crisis. You just have to have the right set of mind tools and the right mindset to get you on your way. The rest is up to you!
Leave a Reply