Posted by Intuition Girl
4 Tips to Preserving Your Livelihood and Manifesting Wealth
Today's economic and credit crunch has driven some individuals to the brink of bankruptcy and sadly, even suicide. However, if some of these individuals had only taken the time to listen to their intuition and had strategically planned their outcomes, they may not have ended up in the situations they did. I want you to succeed, as does your Higher Source. You were created to be a unique and powerful human being, who can achieve any thing if you only have enough faith to do so.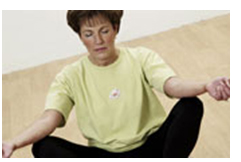 It's always a good idea to let go and let god. It's not an arduous task, really. It's simply turning over the wheel so that your higher consciousness can guide you in the appropriate direction. Too many times, people have control issues and don't want to let others, especially a spiritual force lead their lives. It puts a cramp in their style. "I don't need someone else telling me what to do or guide me in a specific direction," they say. It's not about having someone or a Higher Power "telling you what to do," It's more or less about allowing your inner wisdom to lead you. Your inner wisdom, by the way, is directly connected to the Universal flow of energy, which is an essential part of your Higher Consciousness.
To understand how all of this comes into play in manifesting your life dreams, you need look no further than your intuition so you can maintain your livelihood and create the lifestyle you want to lead.
Here are four tips to doing just that:
1. Listen to your gut feelings. If something doesn't appear right to you, or your gut is telling you to move forward, then analyze the situation and proceed. Either way you go, you have at least taken the time to really listen to your inner wisdom. When you listen to your intuition, it helps you to stay focused in order to succeed.
2. Learn self-discipline. In order to create an extraordinary lifestyle, you have to become proactive in the role of your personal and professional growth. That means you must practice courage, discipline, and enthusiasm to gain wealth freedom and to achieve prosperity in all aspects of your life.
3. Define your intentions and create your mind map. Defining your intentions means that you need to really take note of what it is you want to attain in life. If you truly want to manifest your life dreams, you have to know what it is you are seeking. If you desire a new career, a life partner, a family, or maybe you just want to achieve inner peace in your life – whatever you define your goals to be are your intentions. When you have intentions, these are going to become part of the mind map of what you want to create in your life.
Your mind map can be sketched on a yellow sticky note, a journal, or on a spiral notebook. You don't have to be an artist, but you do need some crayons, a pencil, markers, or a pen – no matter, you pick. What's important is knowing what your intentions are, and drawing out ways to accomplish your intentions. For example, if your ultimate goal is simply leading a happy, fulfilling life – draw out items that you equate with being happy. Remember, you don't have to be a Michelangelo – just simple artwork like $$ symbols, squares and triangles (for homes), female or male stick figures will do, too. Draw lines to the central part of your mind map to connect all of these wonderful things, feelings, places, and even words to create your personal mind map. Now that you've defined your intentions and created your mind map, the next step is to…
4. Design your strategic vision action plan. As a part of the Manifestation Method, the strategic vision action plan helps you to acquire financial freedom in your life. This unique plan was created to help you align your thoughts with the correct action plan and your mind map to achieve positive results you want in life. By using this innovative strategic vision action plan, you will suddenly begin to see your wealth begin to overflow. And when I say wealth, I mean wealth in a broader sense – wealth in finances, wealth in health, wealth in happiness, wealth in relationships, etc.
You see, you can still manifest your dreams during a crisis. You just have to have the right set of mind tools and the right mindset to get you on your way. The rest is up to you!
Posted by Intuition Girl
Warning
: trim() expects parameter 1 to be string, array given in
/home/intuit/public_html/wp-content/plugins/flash-video-player/flash-video-player.php
on line
181
Get the Flash Player to see this content.
If you're not standing atop of a mountain, shouldn't you be? Get ready to grow in 2010 and learn how the power of "10" is going to help you redefine your life assertively and dynamically! Register for one of my free teleclasses to learn how my Platinum Mastermind program can assist you in your personal and professional growth in the New Year!
Learn more about this extraordinary course at www.thegiftwithjoanmarie.com/preview or call 949-760-0044 today! Hurry – space is limited!
Posted by Intuition Girl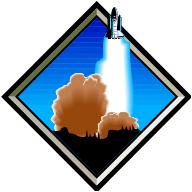 Are you ready to propel your life into the outer limits of your present reality? Better still, are you ready to leave the monotony of your dull life to acquire the exciting and extraordinary life you're intended to live? If you are, then you're not alone. More people in the world have tossed their ordinary lifestyles to the wayside to pursue bigger and better things. Was it pure luck? A positive twist of fate? Or was it simply the fact that these individuals had the know-how, the willpower, and the intuitiveness to step out of the humdrum and into the high life? More than likely, these folks had an innate desire to achieve greater things, to pursue a higher purpose, or the sincere drive to make things happen – are you one of those people? Actually, each and every one of us possesses these higher instincts to drive us to success…the problem exists only in our mindsets and how we go about using those instincts to better ourselves. Often times, our clever inner voices are screaming at the top of their little lungs only to be thrown out of our mental states…and our actions. Why? We sometimes become our worst own enemies when we refuse to listen to what our inner wisdom is telling us. In fact, we don't always do it instinctively…we do it by choice. Our choices dictate our strengths, our weaknesses, our prowess, our steadfastness, our individuality, our purpose…what choices are you making?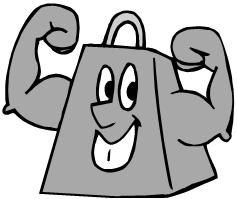 This is one of many reasons why I especially designed my professional Platinum Mastermind program. It's not for the faint of heart, and it's not for the weak-minded. I only chose to create this personal and professional development program to nurture those who are well on their ways toward success. Perhaps they're just seeking a little pizzazz, a little oomph, a little guidance, a little wisdom…but just enough to get them headed in the right direction. Part of this professional coaching program is to help individuals relate to the relationships in which they are…why they have chosen these paths, and how to move forward with the right recipe for wealth and prosperity. When I'm talking about wealth, I include all forms of it: healthfulness, happiness, abundance, success, love, and peace. Wealth isn't just about material gain; albeit it is nice to be riding high in the financial department – but wouldn't it be wonderful if we were all fortunate enough to have these types of odds stacked in our favor? Here's the good news: You CAN! You have all the mental and emotional tools at your disposal…but you just haven't been using them to your benefit – that's where I come in: my Platinum Mastermind program takes your profession to a higher level…but not just your profession, your hopes, your dreams, your goals, your personal lives, your relationships. But are you willing to make that type of commitment? Are you truly ready to join the "haves" and to leave the "have-nots" behind?

With the New Year upon us, I imagine that many of you are thinking,"Ah, it's just another year…" Perhaps it will be to some. But for many, 2010 will be the year of enlightenment, empowerment, assertive action, emotional bliss, and wealth…pure, unadulterated wealth in all aspects of life. What's stopping you from moving forward? Is it a bad memory? A sneaky conscience that keeps driving you into the ground? That's what valuable coaching courses like the Platinum Mastermind program can help you to do: overcome the odds to start having the odds on your side. Now is not the time to throw in the towel…now is not the time to quit while you're ahead…now is not the time to keep harboring old negative thoughts…now is not the time to rehash your old relationship baggage. Now is the time to jump on the momentum bandwagon and get your train of productivity going in positive and powerful directions to get you to the top. Still sitting on your proverbial launch pad? Now is your moment, now is your time, now is already here…so let's blast off 2010 to infinite heights that can only be determined by your mind's eye and how far you want to take your life!
By Joan Marie the Gift, Intuition Girl
About the Author: Joan Marie Whelan, an internationally known intuitive specialist, business consultant, medium, and coach travels throughout the United States sharing her gifts and the Manifestation Method with solo-preneurs, professionals, small business owners, and large companies.
Learn about this new prominent program at www.thegiftwithjoanmarie.com/preview or if you're ready to sign up, go to: www.thegiftwithjoanmarie.com
Posted by Intuition Girl
Question 2:
Dear Joan Marie: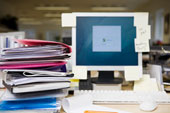 I love receiving your newsletters and Monday morning inspiration. You are like a breath of fresh air that I need to breathe in on a daily basis. My question to you is that I procrastinate often. I know that I need to get certain things done but I continually put them off. I do it with bills, my business; and I constantly create turmoil within myself. Can you help me understand why I do this? Thank you so much for your time.
Sincerely,
Samantha Harding
Answer:
Dear Samantha:
Procrastination is often an issue wrapped around lack of self worth. It sounds as if you are creating an endless cycle for yourself to keep you in an emotional state of conflict. The key for you is to heal your emotional state. I suggest that you daily begin to talk to yourself and share with your Inner Soul, Your Authentic Self, all the good things that you are accomplishing. List several things that you are contributing towards that are blessings in your life.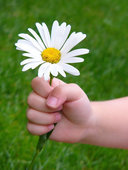 Leadership is a common thread that weaves in the lives of all of us. How we envision our talents and skills determines how we project ourselves out into the world. I believe it is about you being a leader in your life. When are you going to step up and say I am worth it? You need to re-build your self-image and feel confident in your abilities. Trust your decisions and choices and know that structured time will help you move past your hesitation. Unworthiness is a learned condition that is no longer serving you. You need to create new habits within yourself and for yourself on a daily consistent basis in order for you to realize your true value.
Many Blessings,