Posted by Intuition Girl
Question 2:
Dear Joan Marie: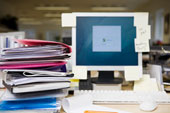 I love receiving your newsletters and Monday morning inspiration. You are like a breath of fresh air that I need to breathe in on a daily basis. My question to you is that I procrastinate often. I know that I need to get certain things done but I continually put them off. I do it with bills, my business; and I constantly create turmoil within myself. Can you help me understand why I do this? Thank you so much for your time.
Sincerely,
Samantha Harding
Answer:
Dear Samantha:
Procrastination is often an issue wrapped around lack of self worth. It sounds as if you are creating an endless cycle for yourself to keep you in an emotional state of conflict. The key for you is to heal your emotional state. I suggest that you daily begin to talk to yourself and share with your Inner Soul, Your Authentic Self, all the good things that you are accomplishing. List several things that you are contributing towards that are blessings in your life.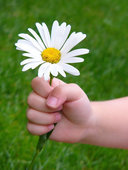 Leadership is a common thread that weaves in the lives of all of us. How we envision our talents and skills determines how we project ourselves out into the world. I believe it is about you being a leader in your life. When are you going to step up and say I am worth it? You need to re-build your self-image and feel confident in your abilities. Trust your decisions and choices and know that structured time will help you move past your hesitation. Unworthiness is a learned condition that is no longer serving you. You need to create new habits within yourself and for yourself on a daily consistent basis in order for you to realize your true value.
Many Blessings,
25 Responses to "Straight Talk with Joan Marie: Rebuilding your Self Image to Stop Procrastinating"
Leave a Reply