Posted by Intuition Girl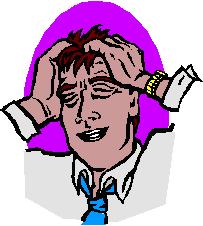 Ricky Martin is famous for singing about it; but how many of you are living it? The "crazy life," that is.
Do you wake up every morning with a sense of direction and focus?
Do you know what you want today so that you can have it tomorrow and in the future?
Are you prepared to give up the crazy life so you can create a prosperous, happy life?
You're not alone – and 2010 is all about just that: turning stepping stones into milestones; and transforming average lifestyles into healthy, abundant, and wealthy lifestyles! 2010 will be a year of assertive action and ambition. It will also be a year that will transform the way you think, feel, act, and move in your life…if you're willing to move away from the illusions of your past to build a new tomorrow. 2010 is also the year for you to make the right choices in your life to create a sustainable, joy-filled way of life.
If you're living la Vida Loca, then you're not building your potentiality. In order to manifest your higher potentiality, you must assemble the right amount of strength and force behind your energy to drive your consciousness toward positive outcomes.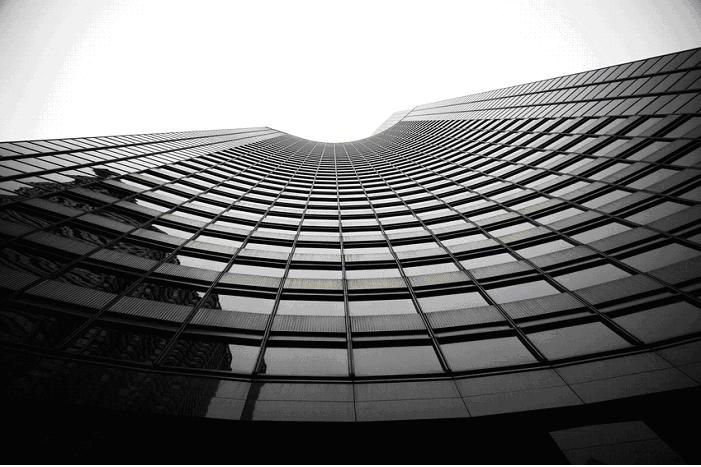 More notably, 2010 will be a POWER YEAR! This New Year is one of the critical turning points of the 21st Century. When you are ready to change your thinking power, and when you begin to nurture your Authentic Self to regain your command in life, you will be able to fine-tune your self-image to reflect your genuine identity and strengthen your own intuition. In doing so, you are creating the process whereby you can explore your life purpose and begin reaping the rewards of your own self-driven success!
That's where I come in…
In my upcoming 10-month Mastermind Platinum Program, I'm going to share my intuitive expertise in helping you create real momentum in your life. You don't have to wait another day to get your footing in the right spot. In fact, my program is set to begin on January 20 – that's just around the corner. Isn't it time you gave up living la Vida Loca to start living in abundance and happiness today?
Until we speak again,
I am,
Joan Marie, the Gift – Intuition Girl

Discover how you can start creating a solid foundation in generating and realizing real wealth and prosperity in your personal and professional life today by learning more about my Platinum Mastermind program by going to www.thegiftwithjoanmarie.com/preview or
Call to get more personalized details @ 949-760-0044
Posted by Intuition Girl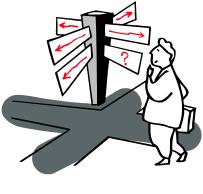 What actions have you determined are necessities in your life to keep you on track? If you're pining for the straight and narrow path to success, then you must know that in order to achieve the affluence you so desire, you must love yourself first and be consistent in every one of your efforts. A few questions you must ask yourself are:
What is it that I really want in life?
How am I going to acquire these wants?
How much passion am I going to put behind my goals?
What steps do I need to take in order to achieve these goals?
How much time am I willing to take to get the things I want?
After you've considered these questions, I want you to take out a pen and paper, your laptop keyboard, or whatever else you have at your disposal and begin to jot down ideas and thoughts resolving these questions.
Sometimes, we have to make small sacrifices to create a clear passage to the lives we want to lead. While we might like owning that high-maintenance SUV; the payments might be killing us financially. Or, we've put several years' time into a work position only to stay in the same spot. Are you staying in a negative personal relationship because you've become accustomed to arguing? Have you seen the writing on the wall?  That doesn't mean you should allow your vehicle to get repossessed, that you should walk out of your relationship, or just outright quit your job because you're not going anywhere. What it does mean is that you need to re-evaluate your state of affairs, and start using the tools that are available to you to make the best out of a lagging or negative situation. You are, after all, in control of your emotions and your actions. And if you are not—Why not? You cannot control the people around you. But you can control yourself…or better said, you can become the leader of your life—if that is your choice!
That being said, you must determine the necessary actions and efforts to keep your life on track. For example, if you are in a "terrible job", you need to ask yourself if it is in fact the job that is terrible, or is it the feelings that you associate with the job that give it the appearance of being terrible. When you figure that out, that's when you can decide what path you need to take in order to acquire a better position…or perhaps, become an entrepreneur in your own field to create real value in your life. The same holds true in relationships – both personal and professional. Relationships, just like working positions, take time, sacrifice, effort, labor, love, and communication skills. What are you doing in your life to heighten your potential and efficacy in creating and sustaining healthy bonds? And this is also spot on with professional relationships – how do you view the work you do? Would you "hire you" again? Would you want "you" working for yourself?  Think about it. Are you creating your own problems at work?
Beyond work and personal relationships, finances (or lack thereof) often take center stage on the emotional baggage train. Do any of these hypothetical statements apply to you?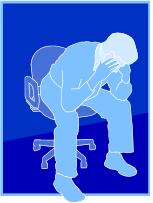 "I can't go to the gym because I can't afford it."
"I can't take a vacation because I don't have the money."
"I'd love to take you to that restaurant, but it's too expensive."
"How I wish I could buy a house, but times are tough."
"How can Jim (or fill in the blank) afford such a nice car?"
"I'd like to have children, but I can barely afford to pay my own bills."
"I'm just not lucky like that other guy."
More than likely, we've all encountered one or more of the above situations.  And when we are honest with ourselves–it's uncomfortable, too. Especially when someone asks you to accompany him (or her) and you begin concocting lame excuses as to why you can't go. And envy is even worse. No matter how successful we become in life, someone, somewhere is going to have something bigger, better, and more expensive than you. That's a fact. But, the good news is that you don't have to "keep up with the Jones." You just have to keep up with yourself – that's it. Every action has an equal reaction. For instance, if you have made the active decision to pursue a higher position at work, what must you do to attain it? If you simply "want" the position, and do nothing to acquire it, then you will remain exactly where you are. Wanting something and doing something for that want are two entirely different means to an end: one is inaction (indecision) and the other is action (decision). How is your supervisor going to know that you want a particular position? She can't always read your mind. Likewise, if you've been performing "just enough" or "not enough" at work, do you really deserve the position?

Do you have what it takes? Yes! Almost every individual has the mental, physical, emotional, and psychological capacity to achieve their hearts' desires; unfortunately, they don't always do it because of indecision, inaction, and complacency. We get comfortable in all of our relationships, much like we do in our own tennis shoes. We tend to overlook the holes, the wear and tear, the rips, the shredded laces…because they feel good on our feet. Eventually, our feet get soaked from the mud puddles that we sometimes have to walk through.  Even track stars have to change shoes every now and then to maintain a proper balance and performance. Like it or not, we have to toss the old shoes and buy new ones that fit us and serve us better so that the paths on which we walk will benefit us. Which path do you choose to walk upon? What sacrifices are you willing to make to create forward motion? What choices are you making for you today to promise a wealthy and happy tomorrow?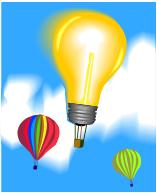 If you're still not sure how to stay focused and keep your life on track, but are willing to commit yourself to recharging your life and re-energizing your authentic self to become the person you want to be, then I invite you to participate in my upcoming Platinum Mastermind Group. In the group, I'll teach you how to be self-sustaining and self-empowering. And I'll show you how to use your intuition and sheer determination to transform your lifestyle into the extraordinary one that I know you can achieve.
Many Blessings,
Joan Marie the Gift, Intuition Girl
Are your Goals accompanied with a Consistent Labor of Love?
Copyright – ALL Rights Reserved

P.S. Discover the abundance awaiting you in 2010 when you commit yourself to learn how to create real, positive transformation in your life in my 2010 Platinum Mastermind Program — Hurry, space is limited! DON'T MISS MY FREE UPCOMING TELECLASS ON JANUARY 11 regarding my program –> Visit http://www.thegiftwithjoanmarie.com/preview today!
Posted by Intuition Girl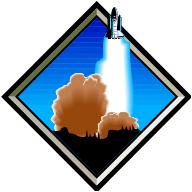 Are you ready to propel your life into the outer limits of your present reality? Better still, are you ready to leave the monotony of your dull life to acquire the exciting and extraordinary life you're intended to live? If you are, then you're not alone. More people in the world have tossed their ordinary lifestyles to the wayside to pursue bigger and better things. Was it pure luck? A positive twist of fate? Or was it simply the fact that these individuals had the know-how, the willpower, and the intuitiveness to step out of the humdrum and into the high life? More than likely, these folks had an innate desire to achieve greater things, to pursue a higher purpose, or the sincere drive to make things happen – are you one of those people? Actually, each and every one of us possesses these higher instincts to drive us to success…the problem exists only in our mindsets and how we go about using those instincts to better ourselves. Often times, our clever inner voices are screaming at the top of their little lungs only to be thrown out of our mental states…and our actions. Why? We sometimes become our worst own enemies when we refuse to listen to what our inner wisdom is telling us. In fact, we don't always do it instinctively…we do it by choice. Our choices dictate our strengths, our weaknesses, our prowess, our steadfastness, our individuality, our purpose…what choices are you making?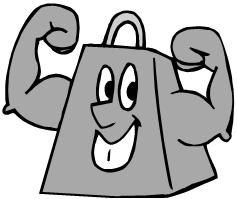 This is one of many reasons why I especially designed my professional Platinum Mastermind program. It's not for the faint of heart, and it's not for the weak-minded. I only chose to create this personal and professional development program to nurture those who are well on their ways toward success. Perhaps they're just seeking a little pizzazz, a little oomph, a little guidance, a little wisdom…but just enough to get them headed in the right direction. Part of this professional coaching program is to help individuals relate to the relationships in which they are…why they have chosen these paths, and how to move forward with the right recipe for wealth and prosperity. When I'm talking about wealth, I include all forms of it: healthfulness, happiness, abundance, success, love, and peace. Wealth isn't just about material gain; albeit it is nice to be riding high in the financial department – but wouldn't it be wonderful if we were all fortunate enough to have these types of odds stacked in our favor? Here's the good news: You CAN! You have all the mental and emotional tools at your disposal…but you just haven't been using them to your benefit – that's where I come in: my Platinum Mastermind program takes your profession to a higher level…but not just your profession, your hopes, your dreams, your goals, your personal lives, your relationships. But are you willing to make that type of commitment? Are you truly ready to join the "haves" and to leave the "have-nots" behind?

With the New Year upon us, I imagine that many of you are thinking,"Ah, it's just another year…" Perhaps it will be to some. But for many, 2010 will be the year of enlightenment, empowerment, assertive action, emotional bliss, and wealth…pure, unadulterated wealth in all aspects of life. What's stopping you from moving forward? Is it a bad memory? A sneaky conscience that keeps driving you into the ground? That's what valuable coaching courses like the Platinum Mastermind program can help you to do: overcome the odds to start having the odds on your side. Now is not the time to throw in the towel…now is not the time to quit while you're ahead…now is not the time to keep harboring old negative thoughts…now is not the time to rehash your old relationship baggage. Now is the time to jump on the momentum bandwagon and get your train of productivity going in positive and powerful directions to get you to the top. Still sitting on your proverbial launch pad? Now is your moment, now is your time, now is already here…so let's blast off 2010 to infinite heights that can only be determined by your mind's eye and how far you want to take your life!
By Joan Marie the Gift, Intuition Girl
About the Author: Joan Marie Whelan, an internationally known intuitive specialist, business consultant, medium, and coach travels throughout the United States sharing her gifts and the Manifestation Method with solo-preneurs, professionals, small business owners, and large companies.
Learn about this new prominent program at www.thegiftwithjoanmarie.com/preview or if you're ready to sign up, go to: www.thegiftwithjoanmarie.com
Posted by Intuition Girl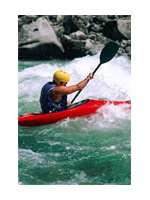 What is your real story?  Every one of us has a story?  Are you addicted to struggle and believing that life is hard or is your story that life is easy and things come naturally to you?
It is time for all of us to wake up and start living consciously as we live in our truth.  What I mean by this is becoming more present—don't walk around in a fog.  Instead, take control over your emotions and consciously be aware of how "you" are fueling your own situations.  Really take some time to look deep within yourself and notice your patterns—your habits.  Allow yourself to become more aware during the day and see where the busyness of your thoughts takes you.
It is time for all of us to see things differently.  Are you someone who has a need to blame others for where you are at or are you ready to take responsibility for your present state?  The choice is yours!
What I am doing right now is helping you to take a step back and assist you in becoming more aware of the patterns in your life.  This is a great time while our days are longer and the air is warmer to ponder what direction you are going in.
That is why I am offering a new teleclass this fall—It is 5 weeks with me and the aim is to help you create a new positive and productive story.  I invite you to join me in this short but power packed 5 week series.  I know you are ready to move forward into positive change and I am committed to help you get there. Please click on the link provided to get all the information and sign up today.
I am offering two FREE Tele Classes with me to discuss this 5 Week Series.  Sign up today at www.StrategyActionRecovery.com and get ready to change your story!
Please read on to my two new questions this week from my readers, Samuel and Jeannie.
Joan Marie

About the Author: Joan Marie Whelan, an internationally known intuitive specialist, business consultant, medium, and coach travels throughout the United States sharing her gifts and the Manifestation Method with solo-preneurs, professionals, small business owners, and large companies
MARK YOUR CALENDARS for September 14, 2009 for a rare, transformational opportunity to speak one-on-one with renowned Intuition Master, Joan Marie Whelan. Come share in the excitement of Joan Marie's FREE abundance discovery teleclass, which promises to give you a taste of what is to come in her upcoming Strategy Action Recovery Program – designed only for those of you who truly want to become leaders in the art of manifesting wealth, health, and prosperity in every aspect of life.
Posted by Intuition Girl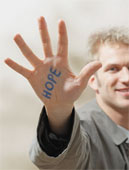 As some of you may be (and should be) following the current presidential campaigns and issues of the times, Many high profile people have made it their mission to present a positive and powerful message of hope. Remarkably, it is this heartfelt communication of optimism that has moved the masses to do amazing and extraordinary things.
In its most altruistic form, hope has the powerful force of the Universal flow of energy to move mountains. This is often the case of average, everyday citizens, who desire greatness and rewarding life purpose. Read the rest of this entry »