Posted by Intuition Girl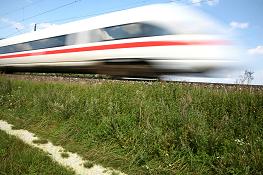 Is it me, or has 2010 flown by like a speeding locomotive? If you are like me, you have crammed as much into your life and the year as possible. But here we are in the final weeks of 2010 and I want to know what you have done with it. Where did you go? What did you do? What goals did you meet? How many new friends and acquaintenances did you make? What projects did you complete? Stop me anytime now… I am sure you have done many good and positive things in this past year. But try as we might, we may not always get through every benchmark the way we like. Not because we did not put forth the effort, but maybe because the time simply was not right for us to finish some of the things we set out to accomplish.
The Universe has a grand and meticulous way of sorting things out in our lives. Its powerful energy often shows up in the least expected areas and at some inconvenient times to us. Imagine what Ben Franklin must have thought when he was shocked by the bolt of lightening. Yes, he had a stroke of genius whilst at the same time getting a little electrified by his experiment. It was all in good faith, however.That is how we must view our daily lives. We may not expect the unexpected but that is why it is called  the "unexpected" because well…we do not see it coming. It just happens. And that is how the Universe tends to present us with challenges that we must overcome so that we can reap the rewards of their equal opportunities. It boils down to our individual perception of events and encounters.
So…now we are broaching 2011. Wow! The world has made it through the first decade of the new milennium! What an accomplishment! We did not blow ourselves up. We did not inadvertanly shoot off our big toes (not anyone I personally know of any way), nor did we fall into the dark abyss. Most of us are still here, alive and kicking. We are hearing that things are bleak and the world is coming to an end.  But still, here I am. There you are. We are here — resolute in our own convictions that tomorrow will bring a brighter day.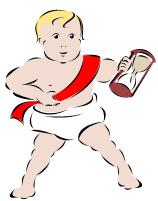 We also understand that even when we do not immediately acquire the things we want in our lives that tomorrow and this new year presents us with yet another opportunity to create the lives we want to live…another opportunity to become the individuals we want to be. Baby steps are sometimes the beginnings to grand leaps and bounds. This is why the new year is always represented by a newborn baby. This is the time to begin anew…to learn from our past mistakes…to carry forward the goals and benchmarks that we may have missed. Go ahead and embellish your dreams as this new year is about to open up to us. The Universe is waiting for you now!
Until we speak again,
I am, Joan Marie, your Intuition Girl
Learn more about Certified Master Intuitive Joan Marie Whelan – Intuition Counseling and Intuition Coaching Specialist
Posted by Intuition Girl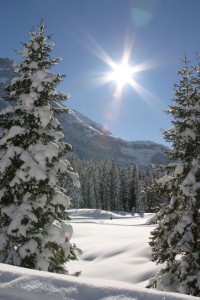 Remember when we were little and the older kids would tell us that we shouldn't eat the yellow snow? Sometimes, the older we get, the wiser we get. That — and experience tells us what we should and shouldn't do for our own sake and our own health. But there's always that one individual that no matter how many times he's been told to not do something, he does it anyway. Every time that individual repeats his actions, he beats his head against the wall and wonders why he did it again.
Don't eat the yellow snow! It's right there in front of you. You've been advised not to eat it. Yet you continue to eat it again and again. That's kind of what happens when you keep repeating the same actions to acquire a different result. Stop it!
In order to achieve the best possible outcome, (besides not eating the yellow snow) one must take a long look at how she's approaching her challenges and go beyond the norm, and go beyond the measures that she's taken in the past. Sometimes, we have to tackle the one problem we have with different insights and ideas. It's not that difficult; especially if you've digested some rather unsavory ramifications time and time again.
Winter tips for creative living
Intuition and Meditation:
Use your intuition and experience to work for you and not against you. If you've battled the same battles, then you're not in the right mindset. That means that whatever thoughts are spinning in your head must be tossed to the wayside. Start fresh. Start thinking power and empowerment. Don't become your worst own enemy by continuing to do the same negative things to achieve success and wealth in your life. Look back at your life and see what has worked and what has not worked. Hold that thought. Now, take a deep breath and relax your mind totally. Ask yourself, "What can I do to attain_____?" (Fill in the blank.) Take another breath. Close your eyes and imagine beyond all that you've ever thought about in your life. Go deeper. Deeper still. Where are you in your mind? What windows of opportunity do you see affront of you? Do you see any ideas that can help you achieve what it is you want to reach? If you're not seeing them, you're missing the ball. You have got to get right with your mind, your body, and your spirit in order to balance the creative flow and energy in your life…and in your livelihood. You don't have to go through life eating the yellow snow and hoping it'll taste better the next time around. You are ready to move beyond that spot, and move forward to play and enjoy the beauty and wonder of winter (and your life) to build that igloo, build that snowman, or just to frolic in the white powdery crystals that grace our view.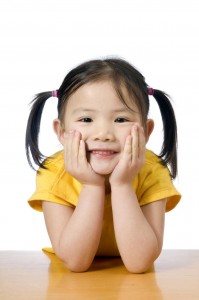 Listen to your inner child
Winter is the season of reflection. It is during this time that most of us take time to muse at the wonders and events of our childhoods, our relationships, our dreams, our hopes, and our futures. Now is the perfect time to grab the reigns of your sleigh, set a course for adventure, and take in the beauty that is life and what it has to offer us. You are a part of that integral fabric of nature that makes this world a much more beautiful place to be…and what you do in this life can affect your destiny in a number of positive (and negative) ways. Isn't it time, you listened to your inner voice… your inner child to retrieve the magic of what it means to be alive and to simply be here at this moment? When you've taken the steps to reflect in meditation and thoughtfulness, you will rediscover that magical feeling again. And when you do, you are on the right path toward overcoming mistakes of the past to create a bright new future for yourself and for the ones you love.
Fire dancing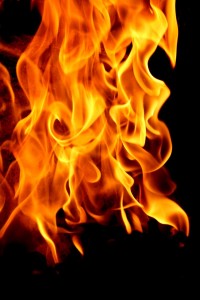 Ever watched a flame in your fireplace? The flames dance in rhythmic and hypnotic sync. You can hear the wooden logs crackling and hissing as the flames grow. There's a whole lot of energy in that fireplace. So much energy, that you can feel its warmth and vibration. That's how you need to mold your mind. Create a spark of fire in your mind and keep the flame ignited with intuitive thinking and insightful thoughts on how to move forward every step of the way. You might still run into some hiccups but that's okay. We all do. The important thing to remember is to always keep your flame alive, and never let it be diminished by negative thinking or by re-hashing the same mistakes of the past.
PS. Please don't eat the yellow snow
About the Author: Joan Marie is the extraordinary lifestyle expert for everyday living. She travels throughout the United States sharing her gifts and the Manifestation Method with solo-preneurs, professionals, small business owners, and large companies. Her much anticipated first book, "Self- Discovery: The Nine Principles to Reveal Your Sacred Gifts" will be published later this year. For more information about Joan Marie and her upcoming, exclusive events, please go to: http://www.joanmariewhelan.com and click on membership programs.
Posted by Intuition Girl
Warning
: trim() expects parameter 1 to be string, array given in
/home/intuit/public_html/wp-content/plugins/flash-video-player/flash-video-player.php
on line
181
Get the Flash Player to see this content.
There are two types of people in the world – those who believe in themselves and those who don't. Which one are you?
If you're ready to make it happen for yourself in 2010, then you're one of the people I'm seeking for my upcoming Mastermind program. 2010 is a powerful year and it's one of assertive action and mental preparedness for opportunities abound.
Since you're already willing to hit the ground running in 2010, why not make the extra effort and commitment to be a part of an expert team that's ready to go the extra distance to achieve success?
Discover how you can start creating a solid foundation in generating and realizing real wealth and prosperity in your personal and professional life today by learning more about my Platinum Mastermind program by going to www.thegiftwithjoanmarie.com/preview or call to get more personalized details @ 949-760-0044
Posted by Intuition Girl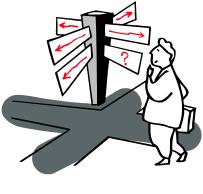 What actions have you determined are necessities in your life to keep you on track? If you're pining for the straight and narrow path to success, then you must know that in order to achieve the affluence you so desire, you must love yourself first and be consistent in every one of your efforts. A few questions you must ask yourself are:
What is it that I really want in life?
How am I going to acquire these wants?
How much passion am I going to put behind my goals?
What steps do I need to take in order to achieve these goals?
How much time am I willing to take to get the things I want?
After you've considered these questions, I want you to take out a pen and paper, your laptop keyboard, or whatever else you have at your disposal and begin to jot down ideas and thoughts resolving these questions.
Sometimes, we have to make small sacrifices to create a clear passage to the lives we want to lead. While we might like owning that high-maintenance SUV; the payments might be killing us financially. Or, we've put several years' time into a work position only to stay in the same spot. Are you staying in a negative personal relationship because you've become accustomed to arguing? Have you seen the writing on the wall?  That doesn't mean you should allow your vehicle to get repossessed, that you should walk out of your relationship, or just outright quit your job because you're not going anywhere. What it does mean is that you need to re-evaluate your state of affairs, and start using the tools that are available to you to make the best out of a lagging or negative situation. You are, after all, in control of your emotions and your actions. And if you are not—Why not? You cannot control the people around you. But you can control yourself…or better said, you can become the leader of your life—if that is your choice!
That being said, you must determine the necessary actions and efforts to keep your life on track. For example, if you are in a "terrible job", you need to ask yourself if it is in fact the job that is terrible, or is it the feelings that you associate with the job that give it the appearance of being terrible. When you figure that out, that's when you can decide what path you need to take in order to acquire a better position…or perhaps, become an entrepreneur in your own field to create real value in your life. The same holds true in relationships – both personal and professional. Relationships, just like working positions, take time, sacrifice, effort, labor, love, and communication skills. What are you doing in your life to heighten your potential and efficacy in creating and sustaining healthy bonds? And this is also spot on with professional relationships – how do you view the work you do? Would you "hire you" again? Would you want "you" working for yourself?  Think about it. Are you creating your own problems at work?
Beyond work and personal relationships, finances (or lack thereof) often take center stage on the emotional baggage train. Do any of these hypothetical statements apply to you?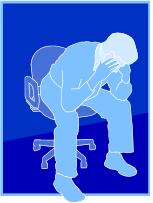 "I can't go to the gym because I can't afford it."
"I can't take a vacation because I don't have the money."
"I'd love to take you to that restaurant, but it's too expensive."
"How I wish I could buy a house, but times are tough."
"How can Jim (or fill in the blank) afford such a nice car?"
"I'd like to have children, but I can barely afford to pay my own bills."
"I'm just not lucky like that other guy."
More than likely, we've all encountered one or more of the above situations.  And when we are honest with ourselves–it's uncomfortable, too. Especially when someone asks you to accompany him (or her) and you begin concocting lame excuses as to why you can't go. And envy is even worse. No matter how successful we become in life, someone, somewhere is going to have something bigger, better, and more expensive than you. That's a fact. But, the good news is that you don't have to "keep up with the Jones." You just have to keep up with yourself – that's it. Every action has an equal reaction. For instance, if you have made the active decision to pursue a higher position at work, what must you do to attain it? If you simply "want" the position, and do nothing to acquire it, then you will remain exactly where you are. Wanting something and doing something for that want are two entirely different means to an end: one is inaction (indecision) and the other is action (decision). How is your supervisor going to know that you want a particular position? She can't always read your mind. Likewise, if you've been performing "just enough" or "not enough" at work, do you really deserve the position?

Do you have what it takes? Yes! Almost every individual has the mental, physical, emotional, and psychological capacity to achieve their hearts' desires; unfortunately, they don't always do it because of indecision, inaction, and complacency. We get comfortable in all of our relationships, much like we do in our own tennis shoes. We tend to overlook the holes, the wear and tear, the rips, the shredded laces…because they feel good on our feet. Eventually, our feet get soaked from the mud puddles that we sometimes have to walk through.  Even track stars have to change shoes every now and then to maintain a proper balance and performance. Like it or not, we have to toss the old shoes and buy new ones that fit us and serve us better so that the paths on which we walk will benefit us. Which path do you choose to walk upon? What sacrifices are you willing to make to create forward motion? What choices are you making for you today to promise a wealthy and happy tomorrow?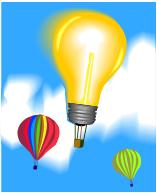 If you're still not sure how to stay focused and keep your life on track, but are willing to commit yourself to recharging your life and re-energizing your authentic self to become the person you want to be, then I invite you to participate in my upcoming Platinum Mastermind Group. In the group, I'll teach you how to be self-sustaining and self-empowering. And I'll show you how to use your intuition and sheer determination to transform your lifestyle into the extraordinary one that I know you can achieve.
Many Blessings,
Joan Marie the Gift, Intuition Girl
Are your Goals accompanied with a Consistent Labor of Love?
Copyright – ALL Rights Reserved

P.S. Discover the abundance awaiting you in 2010 when you commit yourself to learn how to create real, positive transformation in your life in my 2010 Platinum Mastermind Program — Hurry, space is limited! DON'T MISS MY FREE UPCOMING TELECLASS ON JANUARY 11 regarding my program –> Visit http://www.thegiftwithjoanmarie.com/preview today!
Posted by Intuition Girl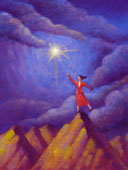 Isn't it time for you to finally reach your goals? I know, I know…reaching goals does take time; however, when you design your outcome, you can achieve your goals. Whether your idea of wealth freedom is landing the job of your dreams, finding the perfect love match, or simply enjoying good health and wellness, it's time for you to re-evaluate your situation and put a plan of action together to get what you want out of life. Read the rest of this entry »