Posted by Intuition Girl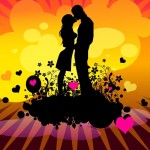 Ever wonder how some couples stay happily married for 50 years or how in love some couples appear to be? Call it chemistry, call it an instant click, or maybe…just maybe there was something intuitive about these relationships that made them work quite as well as they have.
There are a lot of singles in the world seeking that perfect mate…a soul mate for life. The trouble with searching for the perfect match is that perfection is far from easy to find…and sometimes perfection is not at all what we are seeking. Somewhere along the line, we have been tricked into believing that love creates sparks, whistles and bells… a large display of fireworks. And then when we finally discover love, it is not at all what it's cracked up to be. Bummer.
There is some good news, however. When you use the following five intuitive points to discover your "perfect" life partner, you will find it's a lot easier to open the lines of communication to get a relationship established.
1.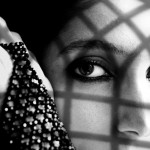 The eyes have it! When you walk into a room (or any place for that matter) and you notice that your eyes meets another's, do you shy away or do you feel drawn to that individual? The feelings that you evoke at that precise moment are your intuitive powers kicking into overdrive. How you feel and what you perceive from that individual are clues as to whether or not that certain somebody is a match for you. Let your conscience be your guide in this case. More often than not, it can provide you with the hint you need as to whether or not this person is a fit…at least by first observation.
2.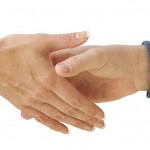 Pay attention to hand signals! Now that you have made an eye-connection, observe the individual's body language. Body language can intuitively tell you how the person might react to your advancement. Rather, if the individual may make a move toward you. If the person is open handed and relaxed, that individual may welcome dialog with you. If the individual is sitting with legs or arms crossed, s/he may not wish to engage in a conversation.
3.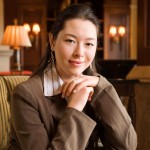 Smile or frown? When you see an individual, you can usually intuitively pick up on that individual's emotions. Sometimes these feelings can run a gambit and may be covered by a wincing smile or strained laugh. Study the individual for a welcoming smile or any other facial expression. Watch body movements (shifting, toe or finger tapping, etc.) too, because these are usually closely tied to facial expressions. The woman pictured on the right, for example, is saying, "Hi. I would really like to talk to you but I am shy." (Notice the hands crossed resting beneath her chin.) The smile however is genuine.
4.  Nervous habits. If an individual is steadily tapping his or her fingertips upon a desk, table, or other platform, it means that the person is in a rush or may be a very impatient person. If you are a more laid-back individual, you will find that patience and impatience do not always go together. Intuitively and physically, you can also pick up on subtle habits like fidgeting with hair, tugging on ear lobes, or eye movements. When an individual is speaking with you, pay attention to which direction his or her eyes are shifting. If the person looks you straight in the face or slightly shifts her eyes to the right, she is being truthful. If the individual shifts his eyes overtly to the left, the person is often being dishonest. Also signs to look for which may or may not mean anything at all are eyes that ride the floor. Many times, when individuals are shy or aloof they may dread direct eye contact in fear of being "shut down" or "shut out".
5.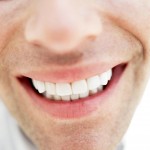 Voice. An individual's voice also plays a pivotal role in how we perceive that person. Fast, high-pitched voices may be annoying to some individuals. In some cases, slow, monotone voices can be likewise boring. Using your intuition, you will find that your voice octave often matches a prospective match. It's a matter of listening to your potential counterpart and determining if that individual is a good match. Also note that certain octaves are more ear-pleasing to one another, so while our octaves may not be perfectly in sync, our intuitive attraction is.
Until we speak again, I am
Joan Marie, Your Intuition Girl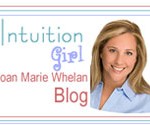 Learn more about Certified Master Intuitive Joan Marie Whelan — Intuitive Counseling and Intuition Coaching Specialist
Posted by Intuition Girl
"Happiness is like a butterfly. The more you chase it, the more it eludes you; but if you turn your attention to other things, it comes and sits softly on your shoulder."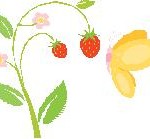 The anonymous author who wrote this passage had his heart in the right state of mind. Happiness truly is like a butterfly. Too many times, we lose our vision because we're too busy trying to become content, when contentment has been there all along. I'm going to give you five tips on how to live in happiness so you, too, can catch your own metaphorical butterfly of bliss:
1. Get physical. Remember the old grade school song where the music teacher would sing, "If you're happy and you know it, and you really want to show it, if you're happy and you know it, clap your hands"? Well, you don't have to physically clap your hands (unless you want to) — but to make your body feel healthier and free your spirit from daily rigors, a brisk walk, an impromptu happy dance, or a good physical workout can boost your immunity and improve your mental clarity. So go ahead, clap your hands, stomp your feet, and get your body moving!
2. Meditate.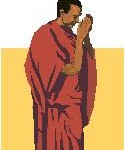 You don't need a Guru to whip you into a meditation routine, but you must be committed to practicing daily positive affirmations to reinvent your mental thought processes. Focus on a time when you were most happy, or a place that makes you happiest. Once you have that mental picture in your mind, concentrate on it. Put yourself in that place. Smile. Close your eyes and take slow, deep breaths. Inhale. Exhale. Inhale. Exhale. Repeat this mental exercise as much as you need to calm your nerves. It's amazing what a little meditation can do for the mind, body, and soul.
3. Skip the junk food. I'm no nutritionist, but I know what junk foods like greasy French fries and potato chips can do to my body. But junk foods just don't affect your physical wellbeing; they affect your emotional state of wellness, too. When you put garbage into your body, it limits your mental capacity to think positively. Eating healthy, whole foods like nuts, and raw veggies and fruits can perk your mind, body, and spirit.
4. Journal. Why do you think diaries are such a popular-selling item? It's not just because little girls want to share their deepest, darkest secrets – diaries, or life journals are superb emotional healing and self-growth tools that help individuals understand and resolve life problems. They're also great to write out dreams, goals, and desires of the heart. The coolest part about journaling is that you don't need a degree in journalism or any other special training to write out your thoughts and ideas. Think of your life journal as your personal mind notebook. When you put your goals to paper, it's so much easier to concentrate on those goals without losing touch with reality. Try it – once you do, you'll be pleasantly surprised.
5. Smile.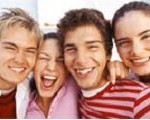 Do you know that frowning brings down your whole spirit? When you smile, you can feel your eyes lifting, your cheeks wincing, your forehead rising, and your whole body feels light and like it's atop of the world. Frowning, on the other hand brings your whole composure down. Don't be a sloucher. Smile. Laugh. Read a joke. Share a joke. Watch a comedy or a cartoon. Think back to a time where you laughed so hard that it made your stomach hurt. What made you laugh that way? Smiling is the ultimate in living in happiness. If you practice active smiling every where you go, you will attract more smiles and positivity toward you. Go ahead and smile. Because remember, when you smile, the whole world smiles with you. When you cry, you cry alone.
Until we speak again,
I am,
Joan Marie the Gift, Intuition Girl
© Copyright – All Rights Reserved
5 Tips on How to Live in Happiness
By Joan Marie the Gift, Intuition Girl
About the Author: Joan Marie Whelan, an internationally known intuitive specialist, business consultant, medium, and coach travels throughout the United States sharing her gifts and the Manifestation Method with solo-preneurs, professionals, small business owners, and large companies. For more information, please go to: www.joanmariewhelan.com
Psst!

My 10 Month Master Mind Program starts soon and I am hosting another Free Teleclass to discuss it.  If you are called to be open to New Possibilities this year, I invite you to join me on the call and listen to me discuss the program. CLICK HERE TO SIGN UP!
Posted by Intuition Girl
Warning
: trim() expects parameter 1 to be string, array given in
/home/intuit/public_html/wp-content/plugins/flash-video-player/flash-video-player.php
on line
181
Get the Flash Player to see this content.
There are two types of people in the world – those who believe in themselves and those who don't. Which one are you?
If you're ready to make it happen for yourself in 2010, then you're one of the people I'm seeking for my upcoming Mastermind program. 2010 is a powerful year and it's one of assertive action and mental preparedness for opportunities abound.
Since you're already willing to hit the ground running in 2010, why not make the extra effort and commitment to be a part of an expert team that's ready to go the extra distance to achieve success?
Discover how you can start creating a solid foundation in generating and realizing real wealth and prosperity in your personal and professional life today by learning more about my Platinum Mastermind program by going to www.thegiftwithjoanmarie.com/preview or call to get more personalized details @ 949-760-0044
Posted by Intuition Girl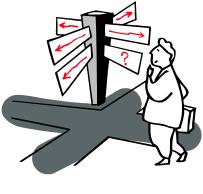 What actions have you determined are necessities in your life to keep you on track? If you're pining for the straight and narrow path to success, then you must know that in order to achieve the affluence you so desire, you must love yourself first and be consistent in every one of your efforts. A few questions you must ask yourself are:
What is it that I really want in life?
How am I going to acquire these wants?
How much passion am I going to put behind my goals?
What steps do I need to take in order to achieve these goals?
How much time am I willing to take to get the things I want?
After you've considered these questions, I want you to take out a pen and paper, your laptop keyboard, or whatever else you have at your disposal and begin to jot down ideas and thoughts resolving these questions.
Sometimes, we have to make small sacrifices to create a clear passage to the lives we want to lead. While we might like owning that high-maintenance SUV; the payments might be killing us financially. Or, we've put several years' time into a work position only to stay in the same spot. Are you staying in a negative personal relationship because you've become accustomed to arguing? Have you seen the writing on the wall?  That doesn't mean you should allow your vehicle to get repossessed, that you should walk out of your relationship, or just outright quit your job because you're not going anywhere. What it does mean is that you need to re-evaluate your state of affairs, and start using the tools that are available to you to make the best out of a lagging or negative situation. You are, after all, in control of your emotions and your actions. And if you are not—Why not? You cannot control the people around you. But you can control yourself…or better said, you can become the leader of your life—if that is your choice!
That being said, you must determine the necessary actions and efforts to keep your life on track. For example, if you are in a "terrible job", you need to ask yourself if it is in fact the job that is terrible, or is it the feelings that you associate with the job that give it the appearance of being terrible. When you figure that out, that's when you can decide what path you need to take in order to acquire a better position…or perhaps, become an entrepreneur in your own field to create real value in your life. The same holds true in relationships – both personal and professional. Relationships, just like working positions, take time, sacrifice, effort, labor, love, and communication skills. What are you doing in your life to heighten your potential and efficacy in creating and sustaining healthy bonds? And this is also spot on with professional relationships – how do you view the work you do? Would you "hire you" again? Would you want "you" working for yourself?  Think about it. Are you creating your own problems at work?
Beyond work and personal relationships, finances (or lack thereof) often take center stage on the emotional baggage train. Do any of these hypothetical statements apply to you?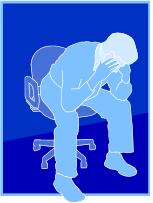 "I can't go to the gym because I can't afford it."
"I can't take a vacation because I don't have the money."
"I'd love to take you to that restaurant, but it's too expensive."
"How I wish I could buy a house, but times are tough."
"How can Jim (or fill in the blank) afford such a nice car?"
"I'd like to have children, but I can barely afford to pay my own bills."
"I'm just not lucky like that other guy."
More than likely, we've all encountered one or more of the above situations.  And when we are honest with ourselves–it's uncomfortable, too. Especially when someone asks you to accompany him (or her) and you begin concocting lame excuses as to why you can't go. And envy is even worse. No matter how successful we become in life, someone, somewhere is going to have something bigger, better, and more expensive than you. That's a fact. But, the good news is that you don't have to "keep up with the Jones." You just have to keep up with yourself – that's it. Every action has an equal reaction. For instance, if you have made the active decision to pursue a higher position at work, what must you do to attain it? If you simply "want" the position, and do nothing to acquire it, then you will remain exactly where you are. Wanting something and doing something for that want are two entirely different means to an end: one is inaction (indecision) and the other is action (decision). How is your supervisor going to know that you want a particular position? She can't always read your mind. Likewise, if you've been performing "just enough" or "not enough" at work, do you really deserve the position?

Do you have what it takes? Yes! Almost every individual has the mental, physical, emotional, and psychological capacity to achieve their hearts' desires; unfortunately, they don't always do it because of indecision, inaction, and complacency. We get comfortable in all of our relationships, much like we do in our own tennis shoes. We tend to overlook the holes, the wear and tear, the rips, the shredded laces…because they feel good on our feet. Eventually, our feet get soaked from the mud puddles that we sometimes have to walk through.  Even track stars have to change shoes every now and then to maintain a proper balance and performance. Like it or not, we have to toss the old shoes and buy new ones that fit us and serve us better so that the paths on which we walk will benefit us. Which path do you choose to walk upon? What sacrifices are you willing to make to create forward motion? What choices are you making for you today to promise a wealthy and happy tomorrow?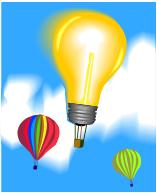 If you're still not sure how to stay focused and keep your life on track, but are willing to commit yourself to recharging your life and re-energizing your authentic self to become the person you want to be, then I invite you to participate in my upcoming Platinum Mastermind Group. In the group, I'll teach you how to be self-sustaining and self-empowering. And I'll show you how to use your intuition and sheer determination to transform your lifestyle into the extraordinary one that I know you can achieve.
Many Blessings,
Joan Marie the Gift, Intuition Girl
Are your Goals accompanied with a Consistent Labor of Love?
Copyright – ALL Rights Reserved

P.S. Discover the abundance awaiting you in 2010 when you commit yourself to learn how to create real, positive transformation in your life in my 2010 Platinum Mastermind Program — Hurry, space is limited! DON'T MISS MY FREE UPCOMING TELECLASS ON JANUARY 11 regarding my program –> Visit http://www.thegiftwithjoanmarie.com/preview today!