Posted by Intuition Girl
Warning
: trim() expects parameter 1 to be string, array given in
/home/intuit/public_html/wp-content/plugins/flash-video-player/flash-video-player.php
on line
181
Get the Flash Player to see this content.
An inspirational message is sent to give you a deeper insight into life's purpose as it also instills some meaning and awareness.
To sign up for my weekly Inspirational Messages you can fill out the form on the right hand side of my site.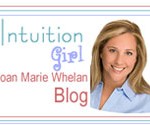 Learn more about Psychic Medium Joan Marie Whelan – Intuition Counselor and Intuition Coaching Specialist
March 27th 2012
Posted by Intuition Girl

Do you really know what it means to be a winner in life? I am sure you have heard others speak about folks who appear to have it all – a happy marriage, a great home life, a solid career, good friends, a nice home. When you notice that some people have such comfortable lives, does your heart pine to have a similar lifestyle?
It all boils down to the choices that you make in life. Each day, in fact, you make countless decisions of which you do not give a second thought. For example, when you wake up in the morning, take a shower, eat breakfast, drive to work, do your job, go shopping and then come home, you have made six choices already. But it is all the in-between decisions that sometimes have the most impact. The thing about these choices, too, is that there is an underlying reason or purpose as to why you do all the things that you do. What determines your choices, actions, behavior and end results is the motivating factor or drive. What convictions do you have about the life you want to lead? If you are simply going through the daily motions of "living" but not loving life, you may not truly have or achieve the lifestyle you deserve.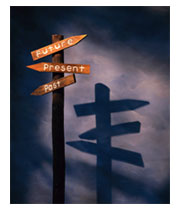 To become a winner in life, you must have a winning attitude of gratitude. The more you learn to appreciate the blessings in your life, the greater chances you will reach greatness in everything that touches your life. "I am grateful, but I am simply not going anywhere," you say? What choices can you make today to jumpstart the road to your individual success? You must take a look at the motivator behind what you do – the seed you have planted to grow your abundance. Is the seed just a withering way to get by and make ends meet, or is the seed being nurtured with a strong and productive strategy to go beyond the average and into the extraordinary life you want to have? Do not "pine about" what you could have. Instead, take action steps. Make every choice count for something. If you are stuck in a dead end job, and you know that it is a dead end job, why are you still there? The same holds true for relationships. If you are in a negative relationship, or if you do not have the love of your life in your life, then what are you doing about the situation to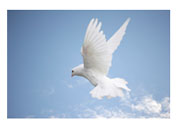 rectify it? Look at your past, your present and your future. Where have you been, what choices have you made, what choices are you making today, and what choices do you need to actively make to achieve the end results you want? If you are making the same decisions that you have made 10 years ago, isn't it time you switched strategies?
You have one million and one choices (and beyond) to create a joyful and prosperous life of individual freedom. Plant the seed of success in your heart, your mind, and your spirit. Give it wings to fly by following up on lifestyle-changing choices so you too, can soar to greater heights. Until we speak again, I am
Joan Mare, your Intuition Girl
©Copyright–All Rights Reserved
One Million and One Choices
By Joan Marie the Gift, Intuition Girl
About the Author: Joan Marie is the extraordinary lifestyle expert for everyday living. She travels throughout the United States sharing her gifts and her Lifestyle Makeover Programs with solo-preneurs, professionals, small business owners, and large companies. Her Manifestation Method Program and Lifestyle Makeover Programs are designed to help people change their lives. For more information about Joan Marie and her upcoming, exclusive events, please go to:www.joanmariethegift.com
Learn more about Certified Master Intuitive Joan Marie Whelan –Intuitive Counseling and Intuition Coaching Specialist
Posted by Intuition Girl

In perfect harmony… Remember that old jingle by Coke? Imagine if everyone sung in unison – we could all work and live in harmony in such a way that would be conductive in making the world a better, happier place.  That being said, I want to teach you how to sing in harmony with your authentic self. You have so much to offer this world and yet you have not yet manifested your true being to its full potentiality. You, wonderful you, hold the key to unlock the mystery of the secret of life. You have the essential tools right within you to discover the magic that awaits your journey – if only you are ready to receive.
As an intuitive master, I have learned how to fine tune my intuitive skills to become the person that I am; and will continue to hone in on my intuition to create a sustainable life of happiness and prosperity because I choose to do so. Life will hand us extraordinary challenges and opportunities. Determining which way to proceed is the quintessential solution to opening the doors of possibility. That is why it is critical that you become reacquainted with your authentic self so that you too, can begin to reap the blessings that life has to offer you. It is like singing in harmony with your mind, body and spirit. And when you are in balance with all of you, then you can begin to sew the benefits from the map you have laid out for yourself and your life journey.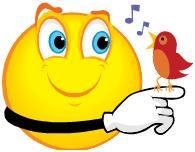 I want to teach you how to sing in harmony with your authentic self. In my line of intuitive work, I have shown individuals who are hungry to learn what it is they need to do and perceive to create a lasting foundation of success and wealth. It is not a matter of just thinking, it is about acting upon those intuitive inclinations that you feel from within your authentic self to realize your life's worth and potential. We do this by daily meditation, visualization, and the innate understanding that all things are possible when only we believe and set our minds on the goals that we want to achieve. In doing so, we find ourselves in alignment with the Universal flow of energy. That alignment is what puts us back in touch with our authentic self, and is what gives us the necessary push to move forward into a joy-filled life.
Allow me to help you along your journey. Together, we can sing in harmony to make your life the best life it can be!
Until we speak again, I am
Joan Marie, Your Intuition Girl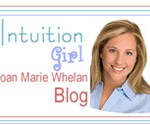 Learn more about Certified Master Intuitive Joan Marie Whelan — Intuitive Counseling and Intuition Coaching Specialist
Posted by Intuition Girl
"Happiness is like a butterfly. The more you chase it, the more it eludes you; but if you turn your attention to other things, it comes and sits softly on your shoulder."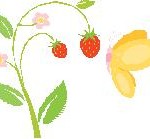 The anonymous author who wrote this passage had his heart in the right state of mind. Happiness truly is like a butterfly. Too many times, we lose our vision because we're too busy trying to become content, when contentment has been there all along. I'm going to give you five tips on how to live in happiness so you, too, can catch your own metaphorical butterfly of bliss:
1. Get physical. Remember the old grade school song where the music teacher would sing, "If you're happy and you know it, and you really want to show it, if you're happy and you know it, clap your hands"? Well, you don't have to physically clap your hands (unless you want to) — but to make your body feel healthier and free your spirit from daily rigors, a brisk walk, an impromptu happy dance, or a good physical workout can boost your immunity and improve your mental clarity. So go ahead, clap your hands, stomp your feet, and get your body moving!
2. Meditate.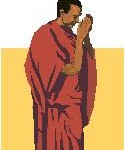 You don't need a Guru to whip you into a meditation routine, but you must be committed to practicing daily positive affirmations to reinvent your mental thought processes. Focus on a time when you were most happy, or a place that makes you happiest. Once you have that mental picture in your mind, concentrate on it. Put yourself in that place. Smile. Close your eyes and take slow, deep breaths. Inhale. Exhale. Inhale. Exhale. Repeat this mental exercise as much as you need to calm your nerves. It's amazing what a little meditation can do for the mind, body, and soul.
3. Skip the junk food. I'm no nutritionist, but I know what junk foods like greasy French fries and potato chips can do to my body. But junk foods just don't affect your physical wellbeing; they affect your emotional state of wellness, too. When you put garbage into your body, it limits your mental capacity to think positively. Eating healthy, whole foods like nuts, and raw veggies and fruits can perk your mind, body, and spirit.
4. Journal. Why do you think diaries are such a popular-selling item? It's not just because little girls want to share their deepest, darkest secrets – diaries, or life journals are superb emotional healing and self-growth tools that help individuals understand and resolve life problems. They're also great to write out dreams, goals, and desires of the heart. The coolest part about journaling is that you don't need a degree in journalism or any other special training to write out your thoughts and ideas. Think of your life journal as your personal mind notebook. When you put your goals to paper, it's so much easier to concentrate on those goals without losing touch with reality. Try it – once you do, you'll be pleasantly surprised.
5. Smile.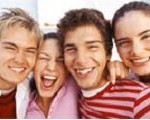 Do you know that frowning brings down your whole spirit? When you smile, you can feel your eyes lifting, your cheeks wincing, your forehead rising, and your whole body feels light and like it's atop of the world. Frowning, on the other hand brings your whole composure down. Don't be a sloucher. Smile. Laugh. Read a joke. Share a joke. Watch a comedy or a cartoon. Think back to a time where you laughed so hard that it made your stomach hurt. What made you laugh that way? Smiling is the ultimate in living in happiness. If you practice active smiling every where you go, you will attract more smiles and positivity toward you. Go ahead and smile. Because remember, when you smile, the whole world smiles with you. When you cry, you cry alone.
Until we speak again,
I am,
Joan Marie the Gift, Intuition Girl
© Copyright – All Rights Reserved
5 Tips on How to Live in Happiness
By Joan Marie the Gift, Intuition Girl
About the Author: Joan Marie Whelan, an internationally known intuitive specialist, business consultant, medium, and coach travels throughout the United States sharing her gifts and the Manifestation Method with solo-preneurs, professionals, small business owners, and large companies. For more information, please go to: www.joanmariewhelan.com
Psst!

My 10 Month Master Mind Program starts soon and I am hosting another Free Teleclass to discuss it.  If you are called to be open to New Possibilities this year, I invite you to join me on the call and listen to me discuss the program. CLICK HERE TO SIGN UP!
Posted by Intuition Girl
Get the Flash Player to see this content.
Welcome and thank you again for taking the first step to signing up for my free teleclass – the precursor event for the Strategy-Action-Recovery course that will change the direction of your life for the better! I am so very proud of you!
In addition to offering you powerful tips and tools to become the leader of your life and how to manifest real wealth in every aspect of your life through the Strategy-Action-Recovery program, I'm going to use my intuition to share with you insightful ways to learn how to be more open to receive blessings that the Universe wants you to have.
Being open to receive is one of the essential behaviors that we must learn and harness to create sustainable health, happiness, and wealth in life. Are you being blinded by limitations that you've placed on yourself? Isn't it time you moved forward with your life to discover the opportunities that await you? Though it may come down to the wire, my *Coaching Program* is going to help you define fresh ways to allow the powerful energy of the Universe to enter your life so that you, too, can achieve greatness and prosperity like so many others already
have.
*Sign up for my program today there is only 2 days left to alter your life.*