Posted by Intuition Girl
Question 1
Hi Joan Marie:
Darling, I'm stuck! I am not feeling very empowered lately— my family is growing up fast, I have given up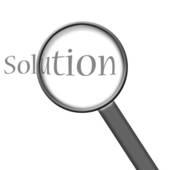 my job to do something different with my life and I have this nagging voice inside telling me to speak up! What about I haven't got a clue?
I know I'm asking for a miracle here telling you my story and hoping you will reply to my email soon. I'm not barmy—I'm a middle- aged lady wanting some direction.
Warmest regard
Joanne Barber
ANSWER
Dear Joanne: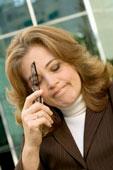 Thank you for your honest email. You are anticipating change in your life and of course patience is not always easy. May I suggest that you start writing down your feelings and be sure to include those things that you wish to speak up on. There is a big difference between yelling and being angry and frustrated as opposed to knowing who you are within and moving into your power so that you can express yourself to the best of your ability and feel empowered.
You are a great candidate for my 10- month Coaching Program. For while you grow and discover your true purpose (as you pay attention to the clues); you will also have the opportunity to receive a Certification in Professional Intuitive Life Coaching (PILC). I feel your need and desire to assist others; and what better way to serve other than to inspire those who possibly are experiencing the same disconnect as you. I am sure they would benefit from the knowledge gained by you—it first starts with you removing the blocks that bind you—from the inside out. For more information on the program you can go to: www.thegiftwithjoanmarie.com or call the office.
Many Blessings, Joan Marie the gift
Posted by Intuition Girl
"Happiness is like a butterfly. The more you chase it, the more it eludes you; but if you turn your attention to other things, it comes and sits softly on your shoulder."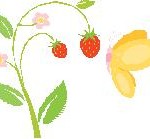 The anonymous author who wrote this passage had his heart in the right state of mind. Happiness truly is like a butterfly. Too many times, we lose our vision because we're too busy trying to become content, when contentment has been there all along. I'm going to give you five tips on how to live in happiness so you, too, can catch your own metaphorical butterfly of bliss:
1. Get physical. Remember the old grade school song where the music teacher would sing, "If you're happy and you know it, and you really want to show it, if you're happy and you know it, clap your hands"? Well, you don't have to physically clap your hands (unless you want to) — but to make your body feel healthier and free your spirit from daily rigors, a brisk walk, an impromptu happy dance, or a good physical workout can boost your immunity and improve your mental clarity. So go ahead, clap your hands, stomp your feet, and get your body moving!
2. Meditate.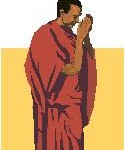 You don't need a Guru to whip you into a meditation routine, but you must be committed to practicing daily positive affirmations to reinvent your mental thought processes. Focus on a time when you were most happy, or a place that makes you happiest. Once you have that mental picture in your mind, concentrate on it. Put yourself in that place. Smile. Close your eyes and take slow, deep breaths. Inhale. Exhale. Inhale. Exhale. Repeat this mental exercise as much as you need to calm your nerves. It's amazing what a little meditation can do for the mind, body, and soul.
3. Skip the junk food. I'm no nutritionist, but I know what junk foods like greasy French fries and potato chips can do to my body. But junk foods just don't affect your physical wellbeing; they affect your emotional state of wellness, too. When you put garbage into your body, it limits your mental capacity to think positively. Eating healthy, whole foods like nuts, and raw veggies and fruits can perk your mind, body, and spirit.
4. Journal. Why do you think diaries are such a popular-selling item? It's not just because little girls want to share their deepest, darkest secrets – diaries, or life journals are superb emotional healing and self-growth tools that help individuals understand and resolve life problems. They're also great to write out dreams, goals, and desires of the heart. The coolest part about journaling is that you don't need a degree in journalism or any other special training to write out your thoughts and ideas. Think of your life journal as your personal mind notebook. When you put your goals to paper, it's so much easier to concentrate on those goals without losing touch with reality. Try it – once you do, you'll be pleasantly surprised.
5. Smile.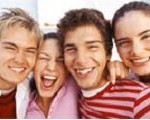 Do you know that frowning brings down your whole spirit? When you smile, you can feel your eyes lifting, your cheeks wincing, your forehead rising, and your whole body feels light and like it's atop of the world. Frowning, on the other hand brings your whole composure down. Don't be a sloucher. Smile. Laugh. Read a joke. Share a joke. Watch a comedy or a cartoon. Think back to a time where you laughed so hard that it made your stomach hurt. What made you laugh that way? Smiling is the ultimate in living in happiness. If you practice active smiling every where you go, you will attract more smiles and positivity toward you. Go ahead and smile. Because remember, when you smile, the whole world smiles with you. When you cry, you cry alone.
Until we speak again,
I am,
Joan Marie the Gift, Intuition Girl
© Copyright – All Rights Reserved
5 Tips on How to Live in Happiness
By Joan Marie the Gift, Intuition Girl
About the Author: Joan Marie Whelan, an internationally known intuitive specialist, business consultant, medium, and coach travels throughout the United States sharing her gifts and the Manifestation Method with solo-preneurs, professionals, small business owners, and large companies. For more information, please go to: www.joanmariewhelan.com
Psst!

My 10 Month Master Mind Program starts soon and I am hosting another Free Teleclass to discuss it.  If you are called to be open to New Possibilities this year, I invite you to join me on the call and listen to me discuss the program. CLICK HERE TO SIGN UP!
Posted by Intuition Girl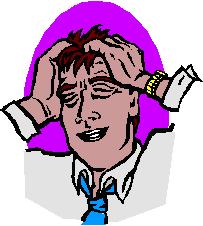 Ricky Martin is famous for singing about it; but how many of you are living it? The "crazy life," that is.
Do you wake up every morning with a sense of direction and focus?
Do you know what you want today so that you can have it tomorrow and in the future?
Are you prepared to give up the crazy life so you can create a prosperous, happy life?
You're not alone – and 2010 is all about just that: turning stepping stones into milestones; and transforming average lifestyles into healthy, abundant, and wealthy lifestyles! 2010 will be a year of assertive action and ambition. It will also be a year that will transform the way you think, feel, act, and move in your life…if you're willing to move away from the illusions of your past to build a new tomorrow. 2010 is also the year for you to make the right choices in your life to create a sustainable, joy-filled way of life.
If you're living la Vida Loca, then you're not building your potentiality. In order to manifest your higher potentiality, you must assemble the right amount of strength and force behind your energy to drive your consciousness toward positive outcomes.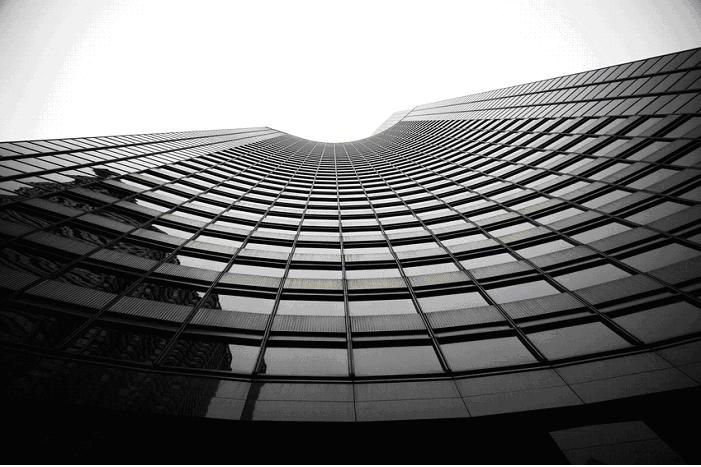 More notably, 2010 will be a POWER YEAR! This New Year is one of the critical turning points of the 21st Century. When you are ready to change your thinking power, and when you begin to nurture your Authentic Self to regain your command in life, you will be able to fine-tune your self-image to reflect your genuine identity and strengthen your own intuition. In doing so, you are creating the process whereby you can explore your life purpose and begin reaping the rewards of your own self-driven success!
That's where I come in…
In my upcoming 10-month Mastermind Platinum Program, I'm going to share my intuitive expertise in helping you create real momentum in your life. You don't have to wait another day to get your footing in the right spot. In fact, my program is set to begin on January 20 – that's just around the corner. Isn't it time you gave up living la Vida Loca to start living in abundance and happiness today?
Until we speak again,
I am,
Joan Marie, the Gift – Intuition Girl

Discover how you can start creating a solid foundation in generating and realizing real wealth and prosperity in your personal and professional life today by learning more about my Platinum Mastermind program by going to www.thegiftwithjoanmarie.com/preview or
Call to get more personalized details @ 949-760-0044