Posted by Intuition Girl
Question 1
Hi Joan Marie:
Darling, I'm stuck! I am not feeling very empowered lately— my family is growing up fast, I have given up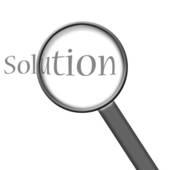 my job to do something different with my life and I have this nagging voice inside telling me to speak up! What about I haven't got a clue?
I know I'm asking for a miracle here telling you my story and hoping you will reply to my email soon. I'm not barmy—I'm a middle- aged lady wanting some direction.
Warmest regard
Joanne Barber
ANSWER
Dear Joanne: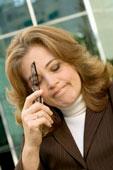 Thank you for your honest email. You are anticipating change in your life and of course patience is not always easy. May I suggest that you start writing down your feelings and be sure to include those things that you wish to speak up on. There is a big difference between yelling and being angry and frustrated as opposed to knowing who you are within and moving into your power so that you can express yourself to the best of your ability and feel empowered.
You are a great candidate for my 10- month Coaching Program. For while you grow and discover your true purpose (as you pay attention to the clues); you will also have the opportunity to receive a Certification in Professional Intuitive Life Coaching (PILC). I feel your need and desire to assist others; and what better way to serve other than to inspire those who possibly are experiencing the same disconnect as you. I am sure they would benefit from the knowledge gained by you—it first starts with you removing the blocks that bind you—from the inside out. For more information on the program you can go to: www.thegiftwithjoanmarie.com or call the office.
Many Blessings, Joan Marie the gift
2 Responses to "Stuck and seeking new direction!"
Dinorah Betancur Says:
June 16th, 2010 at 2:07 am

Hi. I was wondering if anyone could help me out. Like a lot of people I looking for a job. I saw an article that says I might be able to get a job that pays good but doesn't require experience as a roustabout on an oil rig. It says these jobs are plentiful. Is it true?
Here's the article I read Ezine Articles
Thanks!

HectAcurgix Says:
June 11th, 2015 at 4:56 am

Lecture The IcebergVisible and Hidden Identity We look for patterns trying to save mental processing energy.Blood impurities were removed in the heart and returned to the lungs where they were breathed out while the cleaned blood returned to the liver.SLE should be differentiated from chronic discoid lupus erythematosus DLE which is a photosensitive scaling plaquelike eruption of the skin conned to the face scalp ears chest arms and back which heals with scarring. [url=http://fast-accutane.com/#irtnzhq]Buy Accutane Online[/url] The heat energy required to raise the temperature of a unit mass of a substance by degree is called the specific heat
Leave a Reply