Posted by Intuition Girl
Warning
: trim() expects parameter 1 to be string, array given in
/home/intuit/public_html/wp-content/plugins/flash-video-player/flash-video-player.php
on line
181
Get the Flash Player to see this content.
An inspirational message is sent to give you a deeper insight into life's purpose as it also instills some meaning and awareness.
To sign up for my weekly Inspirational Messages you can fill out the form on the right hand side of my site.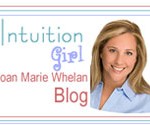 Learn more about Psychic Medium Joan Marie Whelan – Intuition Counselor and Intuition Coaching Specialist
February 11th
Are you interested in becoming your own Master Intuitive? Joan Marie has an upcoming 5-Month Intuitive Life Coaching Program beginning January 16, 2013. Call the office (941)-954-9001
Posted by Intuition Girl
I know. Every year it is the same thing. You are all pumped up for the big event, and you have already made out your wish list of resolutions that you plan to carry out in the New Year.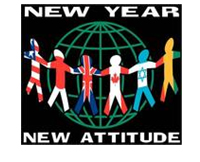 Yet year after year, you continue to do the same things that keep holding you back in your life. Why? Is it because you are used to leading your life a certain way? Is it because you have grown complacent to the comfort of knowing how each day is going to be like for you? Or is it because somewhere deep inside of you, you are afraid to let go of all the "stuff" that you have been holding onto?
I realize it is easier said than done. In fact, it is often a challenge for many of you to release things that give you some form of comfort. Even negative feelings and past hurts can sometimes be a comfort — because you know that you can use those as a crutch whenever you want to blame something or someone for your choices in life. The problem with that type of behavior is that the longer you hold onto your emotional baggage, the harder it is for you to move forward in life.
New Year – New Attitude
Why not try something extraordinary this time? Instead of doing things the same way you normally have in the past, use this New Year to reward yourself by pursuing opportunities for positive change. This means that you must challenge yourself to let go of that old pessimistic attitude and reinvigorate your soul being with the awareness that anything is possible – if you choose it to be.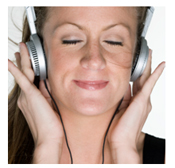 With the New Year comes new opportunities – I want you to bid farewell to those feelings of old. Remember, only you have the power to transform your life into one that will be joy-filled and prosperous. Your metamorphosis will begin to take shape once you understand and apply a renewed sense of purpose in all your undertakings. That purpose is to enrich your life in every aspect; but you must truly want it with all your heart. You achieve this by letting go of the past. Then, you can begin to build upon the experience and wisdom of your history to manifest the foundation for your present and future. Make every minute count! Go into this New Year with a new attitude and watch the pendulum swing in your favor!
Joan Marie, your Intuition Girl
©Copyright–All Rights Reserved
New Year – New Attitude
By Joan Marie the Gift, Intuition Girl
About the Author: Joan Marie is the extraordinary lifestyle expert for everyday living. She travels throughout the United States sharing her gifts and her Lifestyle Makeover Programs with solo-preneurs, professionals, small business owners, and large companies. Her Manifestation Method Program and Lifestyle Makeover Programs are designed to help people change their lives. For more information about Joan Marie and her upcoming, exclusive events, please go to:www.joanmariethegift.com
Learn more about Certified Master Intuitive Joan Marie Whelan –Intuitive Counseling and Intuition Coaching Specialist
Posted by Intuition Girl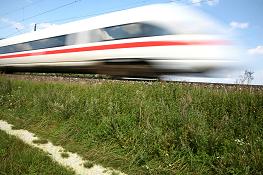 Is it me, or has 2010 flown by like a speeding locomotive? If you are like me, you have crammed as much into your life and the year as possible. But here we are in the final weeks of 2010 and I want to know what you have done with it. Where did you go? What did you do? What goals did you meet? How many new friends and acquaintenances did you make? What projects did you complete? Stop me anytime now… I am sure you have done many good and positive things in this past year. But try as we might, we may not always get through every benchmark the way we like. Not because we did not put forth the effort, but maybe because the time simply was not right for us to finish some of the things we set out to accomplish.
The Universe has a grand and meticulous way of sorting things out in our lives. Its powerful energy often shows up in the least expected areas and at some inconvenient times to us. Imagine what Ben Franklin must have thought when he was shocked by the bolt of lightening. Yes, he had a stroke of genius whilst at the same time getting a little electrified by his experiment. It was all in good faith, however.That is how we must view our daily lives. We may not expect the unexpected but that is why it is called  the "unexpected" because well…we do not see it coming. It just happens. And that is how the Universe tends to present us with challenges that we must overcome so that we can reap the rewards of their equal opportunities. It boils down to our individual perception of events and encounters.
So…now we are broaching 2011. Wow! The world has made it through the first decade of the new milennium! What an accomplishment! We did not blow ourselves up. We did not inadvertanly shoot off our big toes (not anyone I personally know of any way), nor did we fall into the dark abyss. Most of us are still here, alive and kicking. We are hearing that things are bleak and the world is coming to an end.  But still, here I am. There you are. We are here — resolute in our own convictions that tomorrow will bring a brighter day.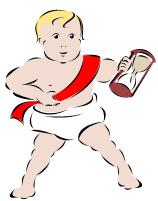 We also understand that even when we do not immediately acquire the things we want in our lives that tomorrow and this new year presents us with yet another opportunity to create the lives we want to live…another opportunity to become the individuals we want to be. Baby steps are sometimes the beginnings to grand leaps and bounds. This is why the new year is always represented by a newborn baby. This is the time to begin anew…to learn from our past mistakes…to carry forward the goals and benchmarks that we may have missed. Go ahead and embellish your dreams as this new year is about to open up to us. The Universe is waiting for you now!
Until we speak again,
I am, Joan Marie, your Intuition Girl
Learn more about Certified Master Intuitive Joan Marie Whelan – Intuition Counseling and Intuition Coaching Specialist
Posted by Intuition Girl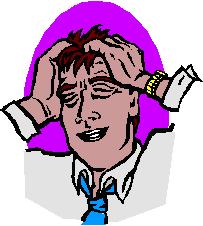 Ricky Martin is famous for singing about it; but how many of you are living it? The "crazy life," that is.
Do you wake up every morning with a sense of direction and focus?
Do you know what you want today so that you can have it tomorrow and in the future?
Are you prepared to give up the crazy life so you can create a prosperous, happy life?
You're not alone – and 2010 is all about just that: turning stepping stones into milestones; and transforming average lifestyles into healthy, abundant, and wealthy lifestyles! 2010 will be a year of assertive action and ambition. It will also be a year that will transform the way you think, feel, act, and move in your life…if you're willing to move away from the illusions of your past to build a new tomorrow. 2010 is also the year for you to make the right choices in your life to create a sustainable, joy-filled way of life.
If you're living la Vida Loca, then you're not building your potentiality. In order to manifest your higher potentiality, you must assemble the right amount of strength and force behind your energy to drive your consciousness toward positive outcomes.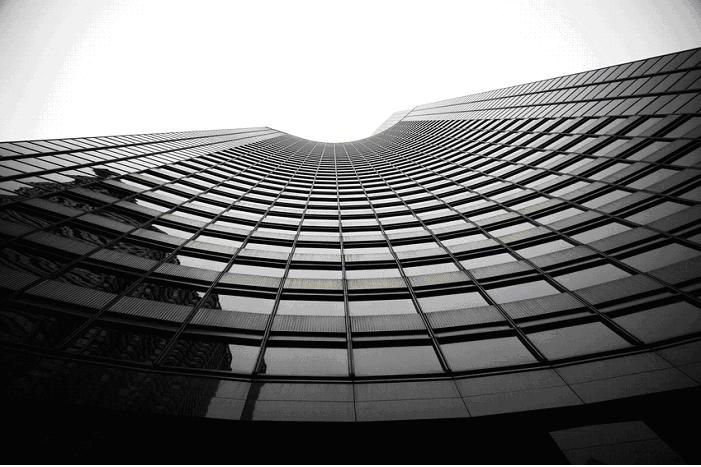 More notably, 2010 will be a POWER YEAR! This New Year is one of the critical turning points of the 21st Century. When you are ready to change your thinking power, and when you begin to nurture your Authentic Self to regain your command in life, you will be able to fine-tune your self-image to reflect your genuine identity and strengthen your own intuition. In doing so, you are creating the process whereby you can explore your life purpose and begin reaping the rewards of your own self-driven success!
That's where I come in…
In my upcoming 10-month Mastermind Platinum Program, I'm going to share my intuitive expertise in helping you create real momentum in your life. You don't have to wait another day to get your footing in the right spot. In fact, my program is set to begin on January 20 – that's just around the corner. Isn't it time you gave up living la Vida Loca to start living in abundance and happiness today?
Until we speak again,
I am,
Joan Marie, the Gift – Intuition Girl

Discover how you can start creating a solid foundation in generating and realizing real wealth and prosperity in your personal and professional life today by learning more about my Platinum Mastermind program by going to www.thegiftwithjoanmarie.com/preview or
Call to get more personalized details @ 949-760-0044