Posted by Intuition Girl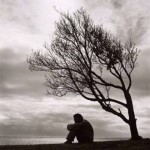 Losing is a part of everyday life. You can get beat and you will be recognized for doing your best but that is all part of life's true gifts when we take them as lessons and learn from them. I honestly believe that we truly only can fail in life only when we quit. If we never quit then we never fail. What a simple approach — think about it.
Half the struggles in life are about learning how to choose your battles wisely and to remain vigilant and persistent in doing so. The winning strategy here is not to "win the proverbial war," but to win at what you do best and not give up in the act. Margaret Thatcher once said that you may have to fight the battle more than once to win it, and that is not only a challenge to you, but a fact in life. I cannot begin to imagine how many wonderful feats would not have been accomplished had it not been for the tenacity and determination of those talented individuals who created some of the lackluster tools that we now take for granted. Alexander Graham Bell could never have fathomed the routine use of his telephone, nor could he have ever foreseen the branches it would take in its expansion toward wireless communications. But it was his struggle to create something new and innovative that led to what we have today. It did not happen overnight, and it was not an easy feat – but his vigilance and persistence paid off in the end.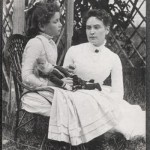 Another fine example of overcoming failures to live a purpose-filled life was a teacher by the name of Anne Sullivan. Had Sullivan ever conceded to her misgivings of trying to teach a deaf and blind girl, there never would have been such an inspirational story of going against all odds to do the seemingly impossible…but she did. Sullivan was convinced to use persistence and willpower to help develop one of the fondest motivational and heart-touching stories of all time: Helen Keller; who subsequently went on to writing and publishing 12 books, among pursuing several other lifeworks.
Of course there are many other success stories throughout the course of history. I would not have enough days in a lifetime to tell you about those who went on to overcome failures to succeed at what they did best.
What does failing in life mean to you? Have you given up on trying to succeed or have you lost one battle to fight yet another one? We live to fight another day and that is the importance of vitality. If we no longer have reason to rise above the human condition and circumstance, then we have not begun to live at all. My challenge to you is to look within yourself to discover your hidden talents so that you too, can manifest prosperity, happiness and a purpose-filled life. Failure is not a curse word, but a blessing in disguise. It is through failure that we learn to humble ourselves. It is through failure that we learn what not to do and what precisely it is we need to do in order to succeed. Failure is in virtue, the defining thread of life that enables us to see our shortcomings and discover our potentiality.
If you believe that you will fail, surely that will be the case. But the same holds true for those who believe that they will succeed. When you plant the seed of fortune in your mind and spirit, you begin to manifest blessings that have long awaited you. As we grow, we learn from our mistakes. In Walt Disney's "The Lion King," Rafiki swats Simba on the head with a stick. He then says to the young lion cub that the past can hurt, but that he can either run from it or learn from it. In order to conquer your future, you must first forgive yourself and release your past. Learn from your failures and move forward with your head held high and with persistence and determination in your heart. You too, can manifest a prosperous and joy-filled life once you understand that past failures are not for you to carry, but from which to learn and to discover the true essence of you and who you intend to be.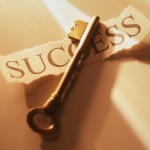 There are no real "failures" in life, after all – only valuable lessons to be learned. How we perceive our disappointments is half the work. How we react to them is the harder part of the lesson. Do you continue to struggle in your day to day routines because of past failures? It is time for you to let go of those old wounds and hurts. It is time for you to re-evaluate the choices that you have made so that you can make the right choices from this moment forward. You can no longer fail in life because as long as you never quit, you are destined for success…and that, my friends, you can take to the bank.
Until we speak again, I am
Joan Marie, Your Intuition Girl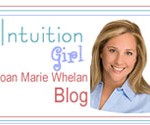 Learn more about Certified Master Intuitive Joan Marie Whelan — Intuitive Counseling and Intuition Coaching Specialist.  Joan Marie's next 5-Week program  on The Power of Forgiveness, the gift of Healing will start June 1, 2010—to learn more about it go to www.joanmariewhelan.com.
Posted by Intuition Girl

In perfect harmony… Remember that old jingle by Coke? Imagine if everyone sung in unison – we could all work and live in harmony in such a way that would be conductive in making the world a better, happier place.  That being said, I want to teach you how to sing in harmony with your authentic self. You have so much to offer this world and yet you have not yet manifested your true being to its full potentiality. You, wonderful you, hold the key to unlock the mystery of the secret of life. You have the essential tools right within you to discover the magic that awaits your journey – if only you are ready to receive.
As an intuitive master, I have learned how to fine tune my intuitive skills to become the person that I am; and will continue to hone in on my intuition to create a sustainable life of happiness and prosperity because I choose to do so. Life will hand us extraordinary challenges and opportunities. Determining which way to proceed is the quintessential solution to opening the doors of possibility. That is why it is critical that you become reacquainted with your authentic self so that you too, can begin to reap the blessings that life has to offer you. It is like singing in harmony with your mind, body and spirit. And when you are in balance with all of you, then you can begin to sew the benefits from the map you have laid out for yourself and your life journey.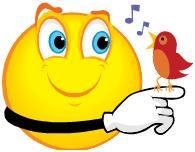 I want to teach you how to sing in harmony with your authentic self. In my line of intuitive work, I have shown individuals who are hungry to learn what it is they need to do and perceive to create a lasting foundation of success and wealth. It is not a matter of just thinking, it is about acting upon those intuitive inclinations that you feel from within your authentic self to realize your life's worth and potential. We do this by daily meditation, visualization, and the innate understanding that all things are possible when only we believe and set our minds on the goals that we want to achieve. In doing so, we find ourselves in alignment with the Universal flow of energy. That alignment is what puts us back in touch with our authentic self, and is what gives us the necessary push to move forward into a joy-filled life.
Allow me to help you along your journey. Together, we can sing in harmony to make your life the best life it can be!
Until we speak again, I am
Joan Marie, Your Intuition Girl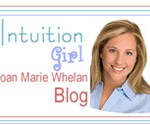 Learn more about Certified Master Intuitive Joan Marie Whelan — Intuitive Counseling and Intuition Coaching Specialist
Posted by Intuition Girl
Question # 2
Joan Marie,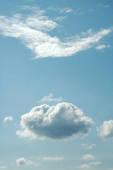 Do you believe that everybody's death is pre-ordained? Recently I received a message (a whisper) that the next person around me to die is going to be my 14 year old son. After receiving the message I had a very detailed dream about his death. I know that dreams are sometimes to be used for the symbolic messages but this time, I can't shake that gut feeling that this is some type of warning or psychic message. The reason this dream disturbs me so much is because for the past year I have had dozens of psychic dreams.
It seems as what I see in my sleep comes to reality within days, weeks or months of the dream. It's pretty amazing to say the least.
I can remember back when I was younger I had visions in my dreams that also came true. Some of these visions came with that gut wrenching sick feeling that you know there is nothing you can do about it; that it's going to happen and that is the feeling that is coming with these messages/dreams.
I know there is nothing I can do to intervene with God's plans so I've begun to pray for my son's safety and protection. Please, if you don't mind, say a prayer too. I believe in the power of prayer.
Thank you for any insight you can offer and for your prayers.
Elizabeth H.
ANSWER
Hi Elizabeth:
I know what it is like to have your dreams become a reality. My true feeling concerning your son is— this is just a message of awakening for him on many levels. Remember, we all have free will; however, I feel he may be going through a death and a rebirth— a metamorphosis. It would be beneficial for you to have a conversation with him about his feelings and life choices and listen to what he has to say. He may need your support and encouragement.
I would also encourage you to pray to Archangel Michael and ask him to wrap his wings around your son making him invisible to any negativity. I encourage you to keep envisioning your son as healthy and protected—living and experiencing a fruitful life. There was another woman I met who saw her son in an accident. She continually placed her energies on seeing him arrive home safely. There was an accident but it ended up being very minor for him.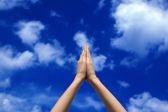 Anything is possible and prayer is powerful. Hold your son in the highest intention of safety, being secure and free from negative forces coming near him and we will do the same.
Please also remember, our journey here on earth is temporary. Enjoy your son moment by moment and invite laughter and joy into your lives.
Many Blessings,
Joan Marie the gift
Posted by Intuition Girl
QUESTION # 1
Dear Joan Marie,
I am a spiritual person and enjoy reading and listening to pretty much everything to make my life better and keep me on my charted path. I believe in the law of Attraction and affirmations – although, I 'm having a difficult time understanding the time it takes to get results. It seems that one negative thought gets faster results than 1000 positive ones. Why is this? I'll try and catch a negative thought and change it.

Also, the saying – "I can't afford that" this is a mind virus, but, when I look at my bank account how do I overlook the lack of money? Would you suggest to spend over your income because you know and believe that the money will come?
I don't want to be foolish and irresponsible – I'm asking this sincerely and respectfully.
E. Campbell
Answer
Dear E. Campbell:
I honor you for your desire and willingness to grow and learn but please understand that there is a big difference between the process of seeking knowledge in information and living the process. Once you begin to live a life of unquestioning trust in the process of the Laws of Universal Flow, your life can change dramatically and things can happen very quickly. The truth is you must deal with all your emotional blocks and beliefs tied in with money—your fears, worthiness and other emotional issues that are preventing your flow. If time is elapsing and your desires are not being met than you must look at your own inner self. Do you actually believe you can create that which you are seeking? Are you prepared for the change coming into your life? In order to attract positive flow in your life- your internal vibration – mind-body and soul must be in alignment. In my various programs, I teach this process.
Every thought and action together with our behavior patterns is brought about through our habits and our beliefs. We can cultivate good habits as easily as we create destructive habits—it is a choice. Being conscious of where you are placing your energy and disciplining your mind are vital to your success. The depth of the knowingness in your mind, body and spirit will deepen as your emotional blocks are released and your feelings of self-worth and value improve.

It sounds as though you are fighting a war in your mind – it is between your authentic self who wants to awaken and become more whole and your ego self who likes you just the way you are. For your true self to win this battle, you must be the leader in your life and be the one voice in charge. I often say to all negative thoughts –"that is a lie- the truth is this." It is up to you to state your truth and own it.
Attraction is not just about positive thoughts- it is about owning your thoughts- knowing without a grain of doubt that they are true and living them. I hope all this helps. I could go on for pages with all of this but this is a great start for you. The most important suggestion I can offer you is: "Never give up." Continue on your quest and allow your journey to be a fun-filled adventure and a gift.
Many Blessings,
Joan Marie the Gift, Intuition Girl
P.S. Discover the abundance awaiting you in 2010 when you commit yourself to learn how to create real, positive transformation in your life in my 2010 Mastermind Platinum Program — Hurry, space is limited! Visit http://www.thegiftwithjoanmarie.com/preview today!
Posted by Intuition Girl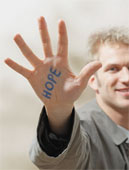 As some of you may be (and should be) following the current presidential campaigns and issues of the times, Many high profile people have made it their mission to present a positive and powerful message of hope. Remarkably, it is this heartfelt communication of optimism that has moved the masses to do amazing and extraordinary things.
In its most altruistic form, hope has the powerful force of the Universal flow of energy to move mountains. This is often the case of average, everyday citizens, who desire greatness and rewarding life purpose. Read the rest of this entry »