Posted by Intuition Girl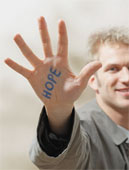 As some of you may be (and should be) following the current presidential campaigns and issues of the times, Many high profile people have made it their mission to present a positive and powerful message of hope. Remarkably, it is this heartfelt communication of optimism that has moved the masses to do amazing and extraordinary things.
In its most altruistic form, hope has the powerful force of the Universal flow of energy to move mountains. This is often the case of average, everyday citizens, who desire greatness and rewarding life purpose.
Like the famous milk commercial "it does a body good," so does hope for the soul. Your soul being, like your physical body, requires spiritual reinforcement and Divine nutrition. However, you have to combine the essential ingredients to create a unique recipe for inner peace, happiness, and prosperity.
What is this recipe for true bliss, you ask? With the aim of emotional growth, you must only look within yourself to discover the truth of your soul being. You know that your life has meaning; but for way too long you have lived in a metaphorical cocoon that has kept you safely away from the hardships of reality. The wall that you have built around your life has only prevented you from realizing your life purpose. So, the first ingredient of your soul destiny recipe is to peel away the emotional scars from the past. Forgive your transgressions and sorrows, and accept the authenticity of the present moment.
You were given the breath of life to achieve greatness. And now is your time to shine. However, you must first allow the powerful light of hope into your life. This is the second ingredient to your recipe for fulfilling life purpose and conveying peace to your soul. Since you have dealt with your emotional traumas, and you have accepted this moment as your turning point in life, you are ready to manifest happiness and inner peace in everyday living. You can now begin your lifestyle makeover by simply inviting hope into every moment of your existence.
Don't be afraid to ask for guidance from your Divine Source of power. This is the third fundamental ingredient toward gaining inner peace in your life. When you use your soul power to communicate through the Universal flow of energy, hope moves through you and on your behalf. It is a constant source of vital transformation.
Some of the many ways you can get in touch with your Divine Source is by using powerful mind techniques that are easily accessible to you. I personally like meditation because this is a relatively simple regiment you can integrate into your everyday living. Set aside a few minutes in the morning, evening, or right before you go to bed to reflect on the day's events. Now, let those events break away from your mind. Calm your spirit so your soul can absorb the positive energy that surrounds you. Close your eyes and imagine the sun's light flowing into your body. With every deep breath you take, I want you to feel the warmth of the sunlight filtering through your skin, your cells, and deep into your soul being. Can you feel that? That's hope; and the Universal flow of energy transferring the light of positivity in every ounce of your being.
You can arrive at both personal growth and spiritual growth by integrating just some of these powerful soul ingredients into your daily living. It's not a complicated formula, but it does require patience, persistence, and acceptance to breed the proper atmosphere for meaningful life evolution.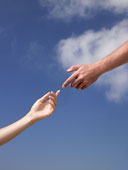 When you have hope, there is nothing that cannot be accomplished in life. Through hope, all things are possible – your soul demands it, your emotions can't survive without it and even your livelihood needs it to challenge yourself to be the best you can be. You see, hope is that little voice that whispers "you can," even when you feel you can't any more. And that is what makes all the difference between an empowered life of happiness and a life of defeat. The choice is yours.
Until we speak again, I am
Joan Marie, Joan Marie the Gift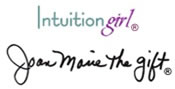 Leave a Reply