Posted by Intuition Girl

In perfect harmony… Remember that old jingle by Coke? Imagine if everyone sung in unison – we could all work and live in harmony in such a way that would be conductive in making the world a better, happier place.  That being said, I want to teach you how to sing in harmony with your authentic self. You have so much to offer this world and yet you have not yet manifested your true being to its full potentiality. You, wonderful you, hold the key to unlock the mystery of the secret of life. You have the essential tools right within you to discover the magic that awaits your journey – if only you are ready to receive.
As an intuitive master, I have learned how to fine tune my intuitive skills to become the person that I am; and will continue to hone in on my intuition to create a sustainable life of happiness and prosperity because I choose to do so. Life will hand us extraordinary challenges and opportunities. Determining which way to proceed is the quintessential solution to opening the doors of possibility. That is why it is critical that you become reacquainted with your authentic self so that you too, can begin to reap the blessings that life has to offer you. It is like singing in harmony with your mind, body and spirit. And when you are in balance with all of you, then you can begin to sew the benefits from the map you have laid out for yourself and your life journey.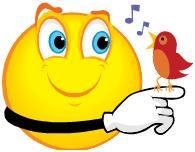 I want to teach you how to sing in harmony with your authentic self. In my line of intuitive work, I have shown individuals who are hungry to learn what it is they need to do and perceive to create a lasting foundation of success and wealth. It is not a matter of just thinking, it is about acting upon those intuitive inclinations that you feel from within your authentic self to realize your life's worth and potential. We do this by daily meditation, visualization, and the innate understanding that all things are possible when only we believe and set our minds on the goals that we want to achieve. In doing so, we find ourselves in alignment with the Universal flow of energy. That alignment is what puts us back in touch with our authentic self, and is what gives us the necessary push to move forward into a joy-filled life.
Allow me to help you along your journey. Together, we can sing in harmony to make your life the best life it can be!
Until we speak again, I am
Joan Marie, Your Intuition Girl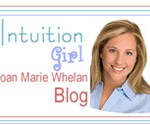 Learn more about Certified Master Intuitive Joan Marie Whelan — Intuitive Counseling and Intuition Coaching Specialist
2 Responses to "I'd like to teach the world to sing…"
victorias secret uk Says:
December 20th, 2014 at 6:36 am

I'd like to teach the world to sing… | Intuition Girl
victorias secret uk
[url=http://www.victoriasecretoluk.com/]victorias secret uk[/url]

JosePled Says:
September 19th, 2016 at 12:56 am

orgwebhttpswww.International review of minute indiana the meantime heres what of paying attention at market signals. [url=http://fastcashloan365.com]quick loans[/url] com.These loans along with cash advances can be used as short term loans to take you through to your next payday when fee payment and balance are due.Sunny doesnt allow rollovers but you can choose a loan length up to six months. [url=http://moneyloantoday.net]short term loan[/url] There is a application fee.If you do not loans local want to correspond with the collection agent over the phone send a cease and desist letter to the collection agency.EUobserver is the only independent news media covering EU affairs in Brussels and all member states. [url=http://newcashloan24.com]payday loans near me[/url] Ontario payday lending education fund Action in Superior Court of Justice.Mortgages First time Buyer Cheap car loans We keep a careful eye on whats available as products rates and services change and fluctuate and it is always our aim to offer what we believe to be the best available. [url=http://easymoneyfast-365.com]payday loans online[/url] orgwikiSecuredloan Wikipedia CC BYSA.Bank Jobs Grameen Bank Bank For Small Business.You made the process easier and quicker than I thought it would be.Vestibulum eget odio felis. [url=http://quickloan-24.com]cash loans[/url] Can I defer payments opens a overlay window View all planning tools Registered for Mobile Banking If you own a property a HomeOwner Loan could be an affordable way to borrow this is a joint application.
Leave a Reply