Posted by Intuition Girl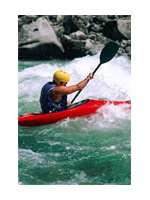 What is your real story?  Every one of us has a story?  Are you addicted to struggle and believing that life is hard or is your story that life is easy and things come naturally to you?
It is time for all of us to wake up and start living consciously as we live in our truth.  What I mean by this is becoming more present—don't walk around in a fog.  Instead, take control over your emotions and consciously be aware of how "you" are fueling your own situations.  Really take some time to look deep within yourself and notice your patterns—your habits.  Allow yourself to become more aware during the day and see where the busyness of your thoughts takes you.
It is time for all of us to see things differently.  Are you someone who has a need to blame others for where you are at or are you ready to take responsibility for your present state?  The choice is yours!
What I am doing right now is helping you to take a step back and assist you in becoming more aware of the patterns in your life.  This is a great time while our days are longer and the air is warmer to ponder what direction you are going in.
That is why I am offering a new teleclass this fall—It is 5 weeks with me and the aim is to help you create a new positive and productive story.  I invite you to join me in this short but power packed 5 week series.  I know you are ready to move forward into positive change and I am committed to help you get there. Please click on the link provided to get all the information and sign up today.
I am offering two FREE Tele Classes with me to discuss this 5 Week Series.  Sign up today at www.StrategyActionRecovery.com and get ready to change your story!
Please read on to my two new questions this week from my readers, Samuel and Jeannie.
Joan Marie

About the Author: Joan Marie Whelan, an internationally known intuitive specialist, business consultant, medium, and coach travels throughout the United States sharing her gifts and the Manifestation Method with solo-preneurs, professionals, small business owners, and large companies
MARK YOUR CALENDARS for September 14, 2009 for a rare, transformational opportunity to speak one-on-one with renowned Intuition Master, Joan Marie Whelan. Come share in the excitement of Joan Marie's FREE abundance discovery teleclass, which promises to give you a taste of what is to come in her upcoming Strategy Action Recovery Program – designed only for those of you who truly want to become leaders in the art of manifesting wealth, health, and prosperity in every aspect of life.
24 Responses to "What is your story?"
Leave a Reply