Posted by Intuition Girl
Question # 2
Hi Joan Marie: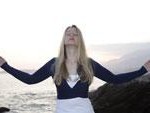 Thank you for blessing all of our lives. It has been a great privilege to have been directed by the Universe to you. I still do not know the exact direction my life is going but I am working on it. I need to take better care of myself so that I don't continually sabotage my outcome. I know I have a lot of work to do on myself and I would really love to truly believe in my possibilities and myself.
I know for a fact that I have huge potential; I just do not have the sight you have or see exactly what my future life will be. I would appreciate if you would share some thoughts with me as to how I can keep my energy high so that my ego will no longer take me down for not having the money to move forward or the self talk that stops my forward movement.
Thank you for your assistance,
Jackie K.
ANSWER
Dear Jackie:
This is a great email. The ego is a tricky part of us. On one hand the ego is acting as our protector and wanting to keep us from harm when the truth is most times it is keeping us from succeeding and creating what we need in life.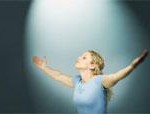 What is helpful to do is first give your ego a job. When you become aware that your fear or the feeling of lack is surfacing within you, be aware that is the ego trying to keep you small. I would like you to say to your ego: "why don't you come to the other side of the road with me." Share with your ego the truth of whom you are and that this is the path you are now taking. Let the ego know that she/ he can also participate and help you on this new path.
Once you give your ego a job and a purpose it will join you on the other side of the road. It would also serve you to have a game plan for yourself and be prepared to have several discussions with your ego mind. This way when your ego wants to take you out or it challenges your decisions, you can so "No Thank You," that is not true–this plan is my plan to propel me forward. Then again invite your ego mind to please join you.
One last suggestion–I would also like you to understand your relationship with money and bless money with gratitude.
Blessings,
Joan Marie, the Gift – Intuition Girl
→ Special Notice: Speak to me about the opportunity of receiving your Professional Intuitive Life Coach (PILC) certification at no extra charge through this program. To read more about this Certification–CLICK HERE
Posted by Intuition Girl